10 Tips for Better Hair
April 25, 2014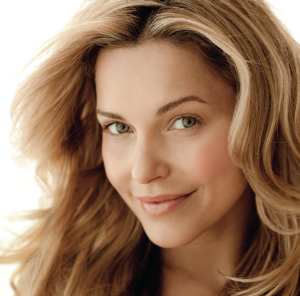 Your hair takes a beating everyday from the freezing cold of winter and damaging rays of the sun – not to mention all non-natural elements like coloring, highlighting, flat ironing or curling. It's important to regularly take care of your hair to avoid damage, breakage and thin hair. Here are 10 simple ways to care for your hair.
1. Avoid hot showers. Hot water will dry out your hair and make it brittle. Instead, use water that is slightly warmer than your body temperature.
2. Drink lots of water. Not only will the moisture help with your skin, it will help your hair too.
3. Don't over wash your hair. Allow your scalp to regulate the amount of natural protective oils. Choosing the right shampoo will also help to ensure your hair is not stripped of these beneficial oils.
4. Use a clarifying shampoo periodically to remove build up, environmental pollution, etc., without stripping hair of its moisture.
5. Use a treatment mask once a week. It helps provide your hair with deep conditioning, cuticle smoothing and critical hydration.
6. Be gentle with your hair. Twisting and tugging your hair can lead to breakage and affect shine.
7. Limit combing and brushing when it is wet. Wet hair is more elastic than dry hair, making it more susceptible to damage.
8. Avoid back combing or teasing hair. This motion goes against the cuticle and will cause damage.
9. Be gentle if blow drying. It is best to allow hair to air dry. But if blow drying hair is deemed necessary, hold the nozzle six inches or more from your hair and use the lowest setting.
10. Limit your brushing. The adage of brushing your hair 100 strokes a day is outdated. With hair brushing, less is more. The less manipulation there is, the healthier your hair will look.
To get the most from your hair care regime, Nu Skin recommends following this hair care chart.
You Might Also Like:
Extreme skin treatments have been popping up around the globe. Bee venom and salmon-egg enzymes are just a few of the outrageous ingredients people will use to look younger. One popular treatment making its rounds is the snail facial. The snail mucus is filled with hyaluronic acid which helps keep skin hydrated for a young, fresh look. It's not necessary to go to such extremes to get the skin bene...