Get Ready to Bare Your Soles
April 21, 2014
Most people look forward to warmer weather when they can wear their sandals and flip flops. However, hiding dry, cracked, unsightly feet becomes difficult after keeping them covered through the winter. Moisturizers relieve dry skin, but may not provide the best results for dry, cracked soles.  
Epoch Sole Solutions was formulated to restore healthy looking skin on the feet by targeting the underlying cause of rough, dry, cracked soles. Formulated with the urea, papain, and the ethnobotanical ingredient crushed allspice berry, this is not just a moisturizer. Urea is not only able to provide rich hydration, but it helps exfoliate skin cells like those found on thick calluses on heels, toes and soles. Papain is a proteolytic enzyme from papaya, which breaks down proteins and can help loosen thick, rough patches of dead skin. The allspice berry was traditionally used by indigenous people in the rainforests of Central America, who applied it to their cracked, red skin on their feet to relieve these persistent symptoms.
A clinical evaluation of the efficacy of a urea and glycerin topical formulation's impact on dry, cracked feet was conducted in 2005. All subjects showed remarkable improvements in their foot condition, particularly those with the most severe conditions.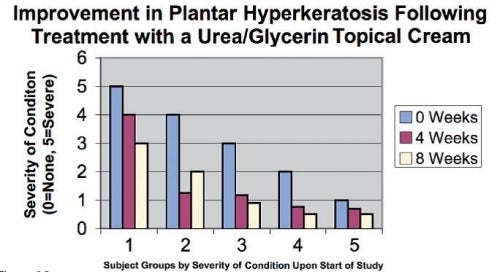 Similar studies show that Epoch Sole Solution can bring about improvements quickly. In just a few weeks of daily use, healthier skin is restored and feet are ready for sandals, flip-flops, or to go bare.
YOU MIGHT ALSO LIKE:
Each Nu Skin product is designed with a specific purpose in mind. With more than 200 Nu Skin products available, some people may be unsure in which order to use the products. Follow these simple steps when using skincare products to maximize your benefits.

Although ageLOC Transformation is not targeted specifically for those with Rosacea, this system of products has been designed for all skin types, including those with sensitive skin. It is important to note, however, that every person's skin is different, and some people may be sensitive to certain ingredients while other people with sensitive skin are not.