Tips to Plan Your Trip to Monaco
May 02, 2019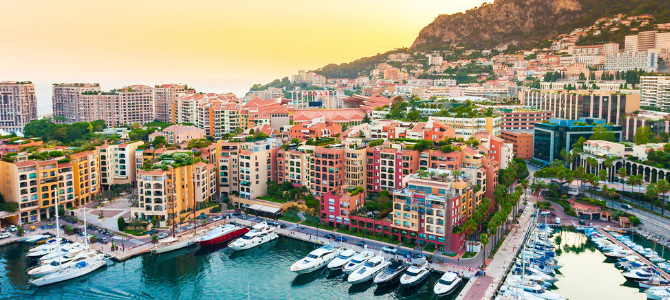 Of all the places on your travel bucket list, Monte Carlo should be somewhere at the top. Well-known as a playground for the rich and famous, this beautiful European destination is rich in culture, scenery, and cuisine. Don't forget that Monte Carlo is filled with historic buildings and structures, lavish shopping, and delicious French fusion cuisine. There's a little something from everyone in this Mediterranean hideaway. One visit will charm even the weariest skeptics.
Getting to Monaco
From the Nice Côte d'Azur Airport, Monte Carlo is a quick seven-minute helicopter ride away if you're looking to arrive in style. However, Monaco is as easily accessible by bus or even by train, depending on where you're traveling from. Once in the city, transportation around Monte Carlo is just as easy, considering the entire country is less than two square miles. Even then, Monaco has well-supported public transportation to explore—even into the French countryside.
What to Do in Monaco
Casino de Monte Carlo—It would be a shame to miss the most iconic building in Casino Square. Even those not interested in playing a hand will find something to enjoy.
If you're interested in architectural awe:
Monaco Ville—The old town of Monaco will transport you back to the early days of Europe.
The Prince's Palace—Visit the home of the longest reigning family in Europe, the Grimaldis. There you can witness the Changing of the Guard ceremony.
Cathedrale de Monaco—Just a quick stroll from the palace, this beautiful church is also the final resting place of Princess Grace.
For a dose of history and learning:
Oceanographic Museum—Built on the legendary Le Rocher, this museum is full of oceanic history with over 6,000 specimens on display.
The Private Collection of Antique Cars of HSH Prince Rainier III—An amazing collection of almost one hundred classic cars made in Europe and the United States.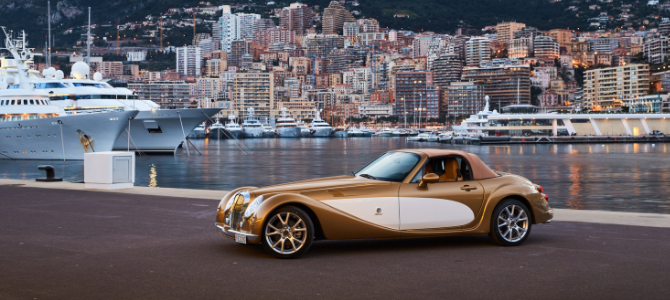 Japanese Gardens—In 1994, this garden was created in accordance with the strictest principles of Zen design. You'll feel transported to the land of the rising sun.
Exotic Garden of Monaco—This garden brings together thousands of cacti and succulent plant species from South Africa and the American continent. Below the gardens, at the base of the cliff, you can explore a subterranean chamber and view the natural stalactites and stalagmites.
Princess Grace Rose Garden—Made in honor of Princess Grace, you can literally surround yourself in roses in this English-style garden. With more than 6,000 rosebushes in 315 varieties, there is more than enough diverse beauty to experience.
Grand Corniche—Traveling down this well-known road gives you best of both worlds; views of the rolling countryside while never straying too far from an ocean view.
Monaco is loved by travelers because it's easily accessible and surrounded by other interesting places to visit. If you feel like taking a day trip to explore the surrounding areas of France, you have plenty of options. Any day trip you take surrounding Monaco will be a worthwhile experience.
The Village of Eze is a beautiful medieval village with cobblestone streets and wonderful views.
Cap Ferrat, also known as the last gem of Cote d'Azur, and is filled with color villages.
Villefranche, another nearby town, with plenty old streets and shops near the marina.
Nice is known for its eclectic and delicious Niçoise cuisine. The Cours Saleya Market is also a popular stop.
Antibes houses a Picasso Museum and another marina where you can take a dip.
Cannes is famous for its International Film Festival, however, there's much more to see than movies. You can visit the Fort Royal, the old quarter Le Suquet, or the Musée de la Castre.
Best Time to Visit Monaco
There's never a bad time to visit Monaco—the weather is always on your side. The warmest months with great weather are June through October. However, even outside of those months, temperatures consistently hover around 60° to 70°F (15° to21°C).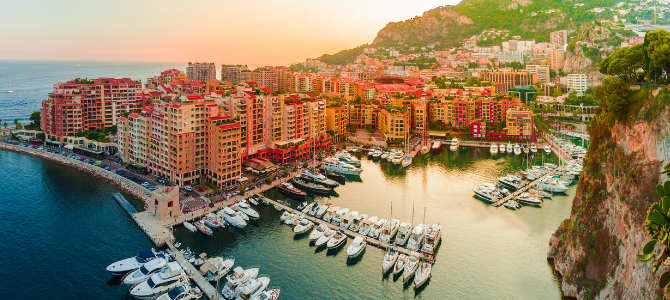 Popular in Monaco
Depending on your love or hate of large crowds, you'll want to plan your trip around a few large events.
Monaco Grand Prix—Generally held in the spring (April to May), the race is one of the most prestigious Formula 1 races in the world. It draws thousands to the country each year to view racers expertly glide through the famous S-curve.
The Monte-Carlo International Circus Festival—Held early in the new year, this is largest circus gathering in the West since 1974—brings circus professionals and enthusiasts alike from all over the globe.
The Rose Ball—Created by Princess Grace in 1954 and held in the spring (generally March), this ball is the most elegant fundraising event of the year. Many go to catch a glimpse of other European royalty in the Salle des Etoiles concert hall.
Nestled in the French Riviera, Monaco is surrounded by gorgeous scenery at every turn. Along the French border is a beautiful countryside with towering mountain ranges. To the southwest is the sun-kissed coast. However you choose to spend your time in Monaco, you will not be disappointed.