Nu Skin Pacific Celebrates Success with Thailand Getaway
September 01, 2015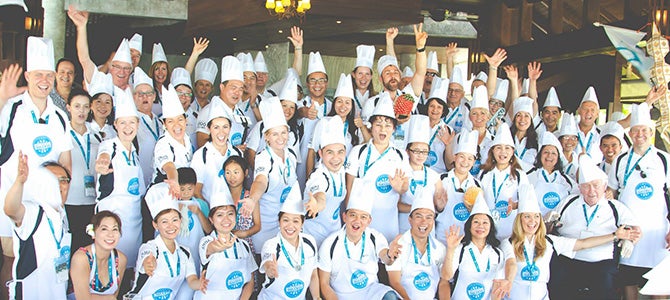 Sales leaders in Nu Skin Pacific recently celebrated their hard work and accomplishments on the stunning island of Koh Samui, one of the largest islands in the gulf of Thailand. More than 70 qualifying sales leaders enjoyed a luxurious, four-day stay at the renowned five-star Nora Buri Resort and Spa, surrounded by coconut groves, dense mountainous rainforests and palm-fringed beaches.
On the second day of the trip, attendees participated in an 'Iron Chef' cooking challenge that put their culinary skills to the test. After being split into groups, participants were tasked with preparing authentic Thai dishes, which were then judged by local professional chefs. Following the competition, attendees relaxed by the hotel's stunning infinity pool and shopped in Koh Samui's bustling street markets. In the evening, everyone was treated to a dinner at the Star Deck of the Silavadee Hotel, overlooking the shores of Koh Samui at sunset.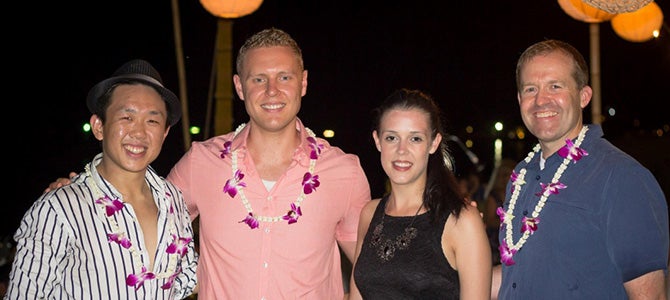 Other highlights from the trip included unique opportunities to explore the natural beauty of the region. Attendees were taken on island safari to popular attractions and tropical jungles of Koh Samui. They were also treated to a speedboat and snorkelling expedition in Angthong National Marine Park, a UNESCO World Heritage site, which features 42 tropical islands in a pristine archipelago. While in the Marine Park, sales leaders had the opportunity to snorkel along magnificent coral reefs and tranquil blue lagoons.
"Our leaders worked extremely hard and achieved amazing results to qualify for the Pacific Success Trip," said Mike Colvin, vice president of sales & operations for Nu Skin Pacific. "For many, it was a dream worth pursuing, and it was a privilege for our team to share in their success on our trip to Thailand."
On the final night of the trip, leaders witnessed a dazzling fireworks show during an exclusive beach-side dinner, followed by a releasing of traditional Thai lanterns into the starry night sky.
Attendees raved that the trip was "enchanting," "amazing," and "fit for kings and queens." ■