#CelebrateStars at Nu Skin's 2015 Global Convention!
September 09, 2015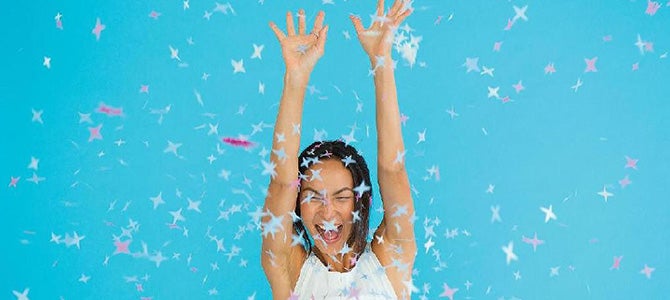 It's almost here—Global Convention is just one month away! We're excited to #CelebrateStars this year and hope you'll join us in Salt Lake City, Utah on October 7-10. We welcome our leaders to take advantage of opportunities to learn, network, and enjoy recognition surrounding their business growth and success.
In addition to training sessions, leader presentations, networking, and recognition ceremonies attendees will have the unique opportunity to learn more about our exciting new product launches. This year we're debuting ageLOC Me and ageLOC Youth, two of our most innovative products to date. Join us to experience these products firsthand and get a glimpse of the science, technology, and innovation behind each one. We're excited to share them with you!
This year is all about you—our Nu Skin stars! At this year's Convention, your hard work will be recognized as we celebrate you. Whether you're stepping into the spotlight on stage or cheering on your fellow sales leaders' accomplishments, you will experience the exciting energy of convention and know that you are truly a Star! Join us to fuel your desire to press forward and maximize your potential to succeed.
As we Celebrate Stars, we invite you to "Shape Your Future." As a member of the Nu Skin family, we are all part of an extraordinary network of people dedicated to achieving our dreams. We invite you join us this October to experience Global Convention for yourself and learn how you can shape your future. You won't want to miss it!
In the spirit of convention, we'll be holding a 30 day photo challenge counting down to the event. Check back with us daily on Instagram and Twitter and show us your photos using #CelebrateStars. ■