Continued Innovation in the Greater China Region
April 30, 2014
Nu Skin celebrated the opening of its Greater China regional headquarters and Innovation Park with a grand opening ceremony in Shanghai.
"We see great potential in the China marketplace and the Nu Skin China Innovation Park represents our continued investment in developing a solid foundation for long-term growth in this important market," said Truman Hunt, president and CEO. "This state-of-the-art facility was designed to foster continued product and channel innovation in the Greater China region and throughout our global organization."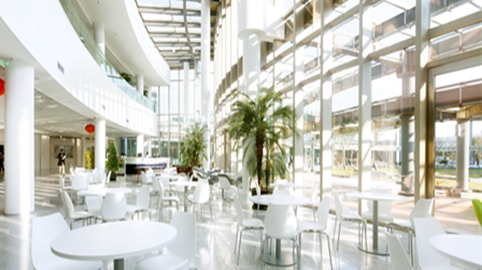 About the Innovation Park:
The Nu Skin Greater China Innovation Park is situated in the heart of Shanghai's Comprehensive Industrial Development Zone, and is the largest overseas investment project in the 30-year history of Nu Skin. Covering an area of over 38,000 square meters, the park is as large as six football fields. In an effort to protect the surrounding environment, the park was designed under the standard of U.S. Green Building Council LEED gold certification. It uses environmentally friendly building materials and includes green space covering more than 28 percent of the total area. The building also includes a lounge, fitness center, basketball court, and areas for other recreational activities, providing employees with a great work environment.
You Might Also Like:
1. Online Presence – The Nu Skin online community expanded from The Source, Facebook, Twitter, and YouTube to now include Google+, LinkedIn, Pinterest, and even Instagram. There are now more ways to connect with Nu Skin than ever before. Make sure you're following these platforms to keep up with the freshest Nu Skin content.