The Making of ageLOC Me
August 17, 2015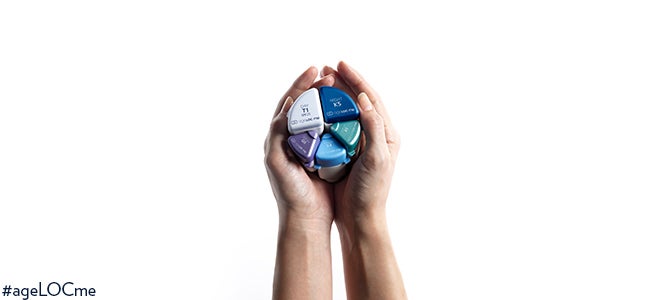 Four years ago, in a small room in Santa Monica, California, several Nu Skin executives set out to change the anti-aging skin care market. With high ambitions, they strived to provide an entirely new approach to skin care that would allow people to customize their regimens and address their individual skin care needs and concerns. The result was one of the most ambitious product development projects in Nu Skin's history.
Research and Development
That day in Santa Monica sparked diligent research in emerging beauty devices, increasing trends in customization by consumers, and the rise in mobile device apps. With this information and more than 30 years of experience in anti-aging science, we were ready to create something truly unique and innovative.
We partnered with eight global firms to assist in the engineering, industrial design, manufacturing, and testing of ageLOC Me. Design and testing the system and its various components included 10 rounds of global research, 100 individual focus groups and quantitative studies. Thousands of people participated in the testing process and provided feedback in the concept and development of ageLOC Me.
Other focus groups provided feedback on the intuitive skin assessment app, with participants in home user trials to test the ageLOC Me device, products, and User's Manual.

Customization for You
With four years dedicated to research and development, over $30 million invested in the project, and extensive testing, we created one of the most ambitious product systems in Nu Skin history. We're excited to bring you ageLOC Me, a sleek, first-of-its-kind, smart delivery device, an easy-to-use skin assessment app, and five powerful formulations that represent Nu Skin's most sophisticated skin care products to date. Now you can experience truly customized skin care. ■
To learn more about ageLOC Me, visit nuskin.com/thesource.