Nu Skin Expands its Scientific Research in Skin Care Devices
July 14, 2017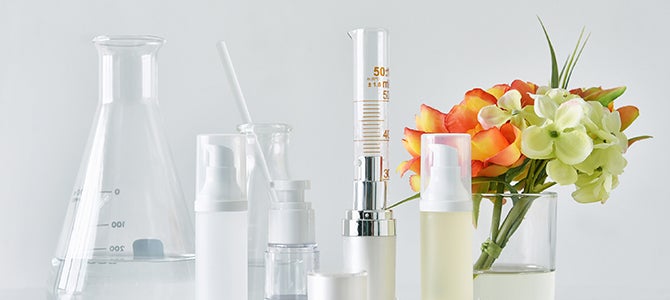 Our Nu Skin scientists recently presented posters at the annual meeting of the American Academy of Dermatology (AAD). The science presented in these posters was instrumental in the development of Nu Skin's latest innovation, ageLOC LumiSpa skin care system, that will be introduced globally in October and available in early 2018.
"Our team of scientists at Nu Skin strives to continually innovate on our skincare device platform so we can bring the best products to market," said Joseph Chang, Chief Scientific Officer. "These posters are instrumental in helping us understand the right materials and right motion in our skincare devices so that we can provide the best experience and the optimal results for our customers."
UNIQUE SENSITIVE SKIN CLEANSING TECHNOLOGY
The first poster, co-presented by certified dermatologist Dr. Zoe Draelos and Nu Skin Scientist Dr. Dale Kern at the 2017 American Academy of Dermatology Annual Meeting, highlighted a study on individuals with clinically sensitive skin. The study found that a cleansing treatment device with a soft silicone treatment head and counter-rotating action provided aesthetic improvement and deep cleansing in subjects with sensitive skin after just one use. The study also found that these benefits intensify over time with consistent use of the device.
"The research we conducted on individuals with sensitive skin found that the surface of the device cleansing head along with the cleansing motion can make the difference between damaging the skin's surface or removing facial debris without damaging the skin and creating bumps," said Dr. Draelos. "Both the clinical assessment and the self-assessment for all participants noted statistically significant improvement in smoothness, softness, pore size, texture and cleansing ability after just seven days of use."
Optimal Device Frequency and Motion
A second poster detailed a study that examined different frequencies and movements of a cleansing treatment device to determine the precise motion and frequency that promotes skin renewal, revealing smoother, softer skin after just one use. This poster was presented by Dr. Kern to the Society for Investigative Dermatology in Portland, Ore., and similar information was shared at the Cosmetics R&D and Technology conference in China.