Introducing our new liquid foundations: Advanced Liquid Finish and Advanced Tinted Moisturizer
Introducing our new liquid foundations: Advanced Liquid Finish and Advanced Tinted Moisturizer
November 17, 2014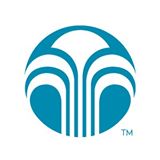 Advanced Liquid Finish and Advanced Tinted Moisturizer are formulated with anti-aging ingredients that help the skin look younger upon application. It does this by helping reduce the appearance of fine lines and wrinkles and helping sagging skin look tighter. Both products provide broad spectrum UV protection with SPF 15 and use light diffusing powder blends that allow light to be reflected from all directions, making the skin appear smoother and younger.
Additionally, Advanced Liquid Finish contains mulberry root extract, which evens out skin tone and brightens the complexion. This works with the other anti-aging ingredientsto leave your complexion looking healthy and radiant. Advanced Liquid Finish also helps lessen the appearance of pore size and provides a matte, flawless finish. Since the coverage of Advanced Liquid Finish is comprehensive, it is important to choose the shade that most closely matches your skin tone. For this reason there is a wide range of shades from which to choose. 
SKINCARE TIP
Choosing the right shade sometimes might seem like a daunting task. To make it easier, it is best to test shades on your face instead of on your hand or arms because the face tones and the body tones are not always the same. To test a shade, place a small streak on your face and blend it into your skin. You will know you have found the right shade when the color becomes unnoticeable with your skin tone.
---
Advanced Tinted Moisturizer provides radiant, lightweight coverage with all the benefits of a tinted moisturizer. Advanced Tinted Moisturizer contains tetrahexyldecyl ascorbate, a lipid soluble source of vitamin C. Vitamin C has been known to inhibit a key component of the discoloration process, which will help even out your skin tone. Formulated to provide lightweight coverage with a sheer finish, Advanced Tinted Moisturizer allows your own skin tone to come through so each shade can be used on a variety of skin tones. ■
You Might Also Like:

Most individuals anticipate and accept that acne is part of growing up. As adults, though, they expect to be free of this ailment and often revel coming out of puberty relatively unscathed by it. While pubescent acne affects more males than females, adult acne is more prevalent in females. Acne can hit adults in their 30s, 40s or even 50s, and as adults it is much more difficult to treat. Below a...