5 Skin Care Tips for Glowing Skin
5 Skin Care Tips for Glowing Skin
August 18, 2020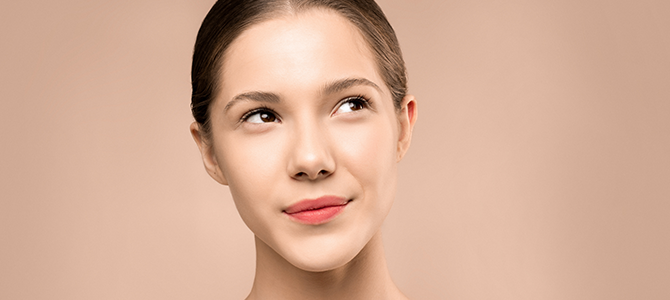 When our skin looks good, we feel good and have more confidence. That's why people are always on the hunt for the best products, treatments, and technology. The goal is radiant, youthful-looking, fresh-faced, and vibrant skin. Luckily, it's getting easier than ever to attain.
Previously, the lack of cell turnover, or the process of new skin growth, has been cited as the reason for dull, drab looking skin. This is still a primary culprit associated with age, but even younger individuals start to see this unsettling skin phenomenon due to other factors. Here is a peek at what causes skin to lack luster and what can be done to return it to a glowing state.
UV DAMAGE
An obvious cause of this (and most skin concerns) is UV light. The sun is a paradox for skin. It makes all life possible, yet UV damage drains the look of life from our skin. Sun is also vital for Vitamin D and this vitamin can help decrease the appearance of skin aging. Most experts agree that when exposed to the sun you should WEAR a SUNSCREEN to keep skin healthy and looking its best. If your vitamin D levels are low because your daily life keeps you inside, make a change to your diet and/or look to a vitamin D supplement to ensure you are getting these health benefits.
DIET
Diet can have a big impact on our skin's appearance. Eating a diet high in processed foods, especially meat, or those that are cooked with high heat tend to be higher in AGEs (advanced glycation end products). These can result in more free radicals which wreak havoc in our bodies, including our skin. The easy fix is to incorporate more basic whole foods into the diet and lots of fruits and vegetables. A more colorful diet usually equates to a healthier body and skin. Colorful foods (food coloring/dyes do not count) have more antioxidants which combat free radicals. Whole grains—whole wheat, brown rice, etc.—can also help. Balance is always the key when it comes to diet!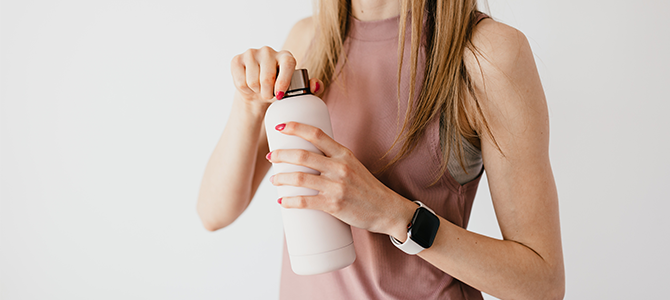 HYDRATION
Don't forget about drinking water too! The skin is the body's largest organ and is commonly believed to have 60% plus water content. Consuming an adequate amount of water is important for skin health and its ability to function properly. Some interesting research has confirmed that higher water consumption in a regular diet can have a positive impact on skin's everyday function, especially in those who begin to add water into their daily routine when water intake was previously low.
MOISTURIZERS
Unfortunately, drinking water doesn't always mean the water is going to stay in the skin. All skin has transepidermal water loss (TEWL) which refers to the process when water evaporates from the skin. Excess TEWL can result in dry skin which feels tight and could feel a little itchy. It can also make the outermost skin cells more apparent which is where light reflects unevenly, and skin lacks radiance and looks dull. A good skin hydrator can help remedy this. Moisturizers will have different types of ingredients within the formulas to help skin hydrated. Look for these ingredients when choosing a moisturizer:
Humectants are ingredients that attract water. They can help bring water to the skin. Common humectants include glycerin, hyaluronic acid, sodium PCA, and sugars.
Emollient ingredients sooth and soften skin. These ingredients contain some occlusive properties but are light. Common emollients are shea butter, cocoa butter, squalane and fatty acids.
Occlusive ingredients help to restore the barrier and hold moisture to the skin (i.e. reducing TEWL). Occlusive ingredients can feel heavier like waxes, but others can feel light like dimethicone and other silicones.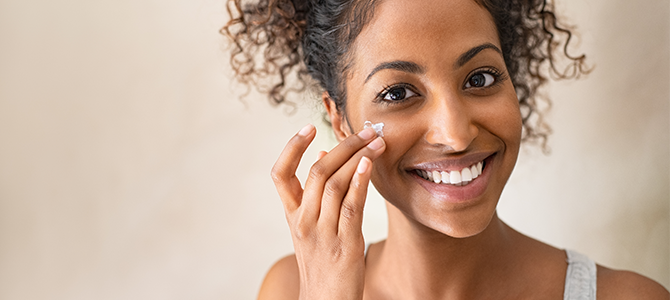 TOPICAL ANTIOXIDANTS
Skin care can help return skin vibrance and glow in other ways too. Above we mentioned the benefits of antioxidants in diet. Skin care can also leverage antioxidants to help lessen skin damage from environmental factors (i.e. temperature, pollution, climate, etc.). Antioxidants are found in many botanical extracts. Some common botanicals include green tea or pomegranate. Research supports the benefits of topically applied antioxidants in lessening the effects of free radicals (atoms that can damage cells) in the skin, especially those associated with UV damage.
SKIN BRIGHTENING INGREDIENTS
Lastly, other skin care ingredients can help brighten the skin's appearance by targeting areas of discoloration. This results in an even looking skin tone. Common ingredients include vitamin C and niacinamide. These work through different mechanisms but provide the same results—skin radiance due to reducing the appearance of hyperpigmentation aka gives you radiant looking skin and reduces dark spots.
Skin that is dewy, soft, and has an even complexion will have a luminous glow. There are lots of small changes you can make to your skin care routine and/or diet that can help you achieve the brilliance of glowing skin that you are looking to show off.
The human brain uses a tremendous amount of energy every day. This energy is important for normal brain functions like thinking and remembering information and events. The process of accessing that energy creates damaging compounds (called free radicals or reactive oxygen species) as a byproduct. This means that our brains need a lot of antioxidants every day to protect against these damaging mole...

Working from home. It's something many of us have become more familiar with earlier this year. Whether it is your first experience with working remotely or you're a seasoned work-from-home expert, we could all use a little extra advice to help us stay productive and focused. Here are nine tips and tricks from the experts to help you avoid work burnout and find balance, so you can actually thrive w...