Women Rising at Nu Skin
March 08, 2021
Here at Nu Skin, we are dedicated to being a Force for Good in our communities around the world. Being a Force for Good speaks to the important work we do with our non-profit and outreach programs. It also includes our emphasis on empowering women, creating a culture of connection and belonging, and highlighting the successes of its highly valued employees.
At Nu Skin, we value diversity, equity and inclusion. We are committed to recognizing and elevating women rising at our organization. Ryan Napierski, Nu Skin President and CEO-Elect said,
"I am laser-focused on our mission of empowering all people, and I believe the only way we can achieve this is through striving to create a more inclusive and equal workforce."
Often, a woman's career is marked by glass ceilings, limited opportunities to leadership, and few resources dedicated to integrating work and life responsibilities. Nu Skin is committed to addressing each of these issues through education, dialogue, mentoring, and flexible work opportunities.
Our Commitment
At our 2021 International Women's Day event, Nu Skin announced a commitment to creating an inclusive, equitable, and diverse workplace. At this event, we also announced a plan to (1) open a new Head of Diversity, Equity, and Inclusion position, (2) launch a women's Employee Resource Group (ERG), (3) initiate a global pay equity study, and (4) report to the board on inclusion, equity, and diversity metrics.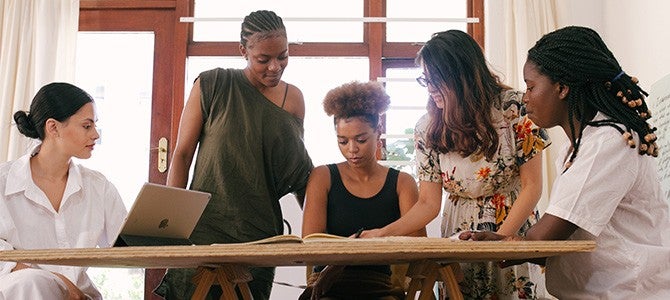 Women Rising
As part of our commitment to recognize "Women Rising" in our organization, we are publicly acknowledging their significant contributions at every level and functional area of the enterprise. "We reflect on the critical and invaluable roles women play across our organization and industry, so that tomorrow we may forge a more gender-equal world. "- Ryan Napierski
During Women's History Month, we launched an initiative to recognize the noteworthy influence of our amazing female talent. These standouts were acknowledged by colleagues across our organization. Moving forward in March and continuing throughout the year, we will highlight our diverse and skilled talent internally and externally through social media posts, blog posts, and employee communications. Follow along using #WomenRising and #NuSkinCelebrates.
Moving Forward
During the next 12 months, we will launch a mentoring program sponsored by Women Rising with Nu Skin, our women's employee resource group. This ERG will also sponsor educational experiences to help employees learn about gender equality and allyship. Nu Skin will continue to track metrics around diversity, equity, and inclusion (DEI), including women in leadership, female engagement, and pay equity.
Sheryl Sandberg, COO of Facebook and founder of LeanIn.org said, "We need women at all levels, including the top, to change the dynamic, reshape the conversation, to make sure women's voices are heard and heeded, not overlooked and ignored." At Nu Skin, we know when women rise, we all succeed, whether those women are our employees, sales leaders, or customers.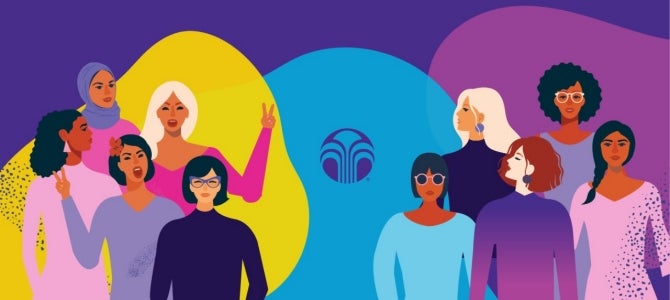 Throughout the world, packaging is used to distribute products we all love and need in our daily lives. The problem is there are a lot of us. Globally, we produce an estimated 300 million tons of plastic waste each year, which is roughly the weight of the entire population! It is estimated that if we continue at our current usage rate, there will be more plastic in the ocean than fish by 2050.

Reaching your goals is a collaborative effort; you can't do it all by yourself. On the journey of achieving your dreams and goals, you'll need some help along the way. Networking effectively and taking advantage of mentor relationships is vital for the growth and development of your career. Afterall, networking is the most common way to find work; according to a 2016 report from the U.S. Bureau of...