Nu Skin Named a Fastest Growing Company
August 28, 2013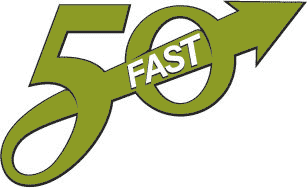 Nu Skin has been named one of Utah's fastest growing companies by Utah Business magazine for the fourth consecutive year. In 2012, Nu Skin's record-breaking annual revenue of $2.17 billion was driven by strong sales of its anti-aging product portfolio and healthy growth of sales leaders and customer base.
"We're pleased to be recognized again for another year of record growth," said Truman Hunt, Nu Skin president and chief executive officer. "We appreciate the talented and hardworking sales leaders and employees who are helping drive our success as they demonstrate the Nu Skin difference through our innovative products, rewarding business opportunities and enriching culture. At this time we are seeing great momentum in our business – throughout our global operations, as well as right here in Utah. We are excited to finish our expansion project at our global headquarters in Provo and will be hosting more than 15,000 sales leaders from around the world in Salt Lake City at our global convention in October."
Nu Skin was honored at a Utah Business magazine's awards event which was held on Aug. 27 and will be highlighted in Utah Business magazine's September issue.
You Might Also Like:

The countdown to the Nu Skin "Create History" Global Convention continues, and it is really getting close now. With the launch of a new weight management product (Nu Skin ageLOC TR90), the grand opening of the Nu Skin Innovation Center, and our first convention sell out, this is going to be a historic event for Nu Skin. Stay up-to-date on what you need in order to get ready for convention and what...

Happi named Nu Skin a top 20 U.S.-based personal care and household products company on their Top 50 list. Happi's Top 50 is an annual ranking of the leading U.S.-based companies in the household and personal products industry by annual sales. Happi is a monthly trade magazine which focuses on the personal care, household, industrial and institutional fields. To view the ranking visit: