Nu Skin Japan Celebrates Success in Paris 2017
April 21, 2017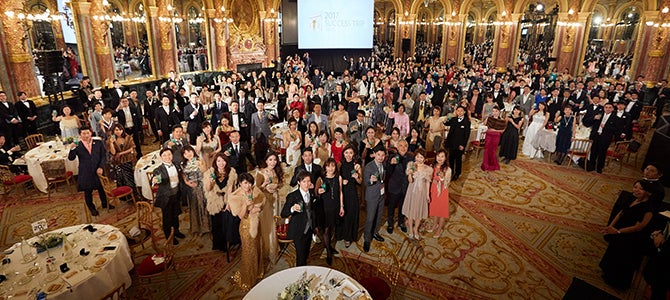 Approximately 200 sales leaders from Nu Skin Japan celebrated their success this month with a trip to Paris, the third stop on the "World Star Tour," from March 4th to 9th, 2017. Upon their arrival in Paris, attendees stayed at the InterContinental Paris Le Grand Hotel, right across from the world-famous Palais Garnier. This hotel is known for its historical architecture built with the order by Napoleon Ⅲ.
On the second day, the guests visited the world heritage Palace of Versailles. This typical Baroque structure built by Louis XIV is known for its luxurious interiors, classic architecture, and beautiful gardens. In the evening, the Musee d'Orsay was exclusively reserved for trip attendees. The guests appreciated the world-renowned impressionist art with interpretation by a curator in Paris. During the welcome party, guests celebrated each other's accomplishments while enjoying delicious French cuisine.
The third day of the trip was a free day, giving attendees time to explore famous attractions throughout the city of Paris and enjoy some shopping.
The final day was reserved for a special seminar and award party. During the first half of the seminar, the guests heard business strategies from Kazunori Kobayashi, President of Nu Skin Japan. Product updates, digital strategies, and promotional incentive programs were also discussed. Following Kobayashi, the top 7 sales leaders from the region addressed the group.
In the evening, the guests were welcomed to the award party at Salon Opera in InterContinental Paris Le Grand Hotel. The guests were stunned by the venue's glorious interior. Operatic music was played during the recognition party, which ended with a call to action to "Grow One More."