SCHOOL OF AGRICULTURE FOR FAMILY INDEPENDENCE (SAFI): MALAWI
In 2017, 35 Malawian families mastered self-sufficiency through their participation in the School of Agriculture for Family Independence (SAFI). Through this program, families live in Mtalimanja Village each year to learn proper agricultural techniques and to improve the quality of their lives by becoming more independent farmers. Families return to their own farms for the second year of the program to implement the techniques they have learned and to teach these skills to others in their villages. As of 2017, 300 families have completed the program to help ensure that the ideals of self-sufficiency will last for generations to come and spread throughout the village.
0

300 self-sufficient families since 2007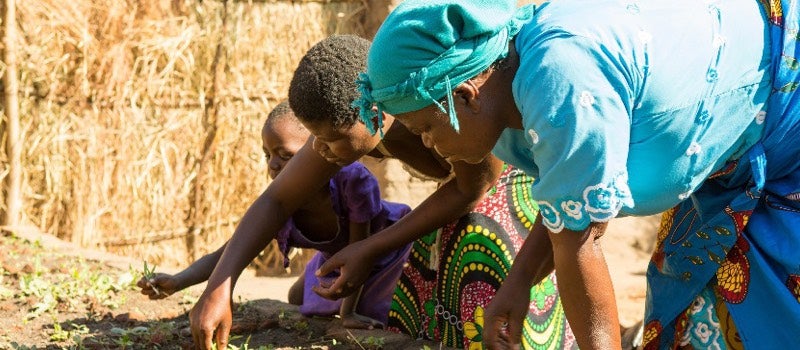 SAFI EXTENSION
SAFI Extension, formerly known as the Children's Brighter Future (CBF) initiative, is a way to empower more people throughout Malawi with the opportunity to learn agricultural skills. Nu Skin Japan began funding the CBF initiative in 2012 and trained regional leaders on the techniques taught at SAFI. By the end of 2017, more than 4,400 farmers had completed the training since the program's inception, helping to create a brighter future for their families and communities.
0

4,400+ trained farmers