The Nutricentials Difference
Nature knows. Science delivers. And Nutricentials cleverly combines the two. And then, in a game-changing move – it makes skin types a thing of the past.
It's smart. It's powerful. It's awe-inspiring. Nature's long been the answer to life's many puzzles.
For Nutricentials, we turned to nature and identified those bioadaptive botanical extracts that have the ability to help your skin to fight back against all odds. These extracts are derived from plants that thrive in extreme conditions such as deserts, harsh soils, and extremely cold environments. If you think about it, these plants play by their own rules – and help your skin do exactly the same. The five creams, the first-of-its-kind Celltrex Always Right serum, and three latest additions Complexion Protection, Eye Love Bright Eyes, and Pillow Glow help your skin to increase its ability to adapt to its own changing environment and the many challenges it faces, like pollution, changes in humidity, and even the stress of a hectic lifestyle. Welcome to the wonders of bioadaptive skincare.
Read Nutricentials FAQs
An advanced approach to bio-availability
Great skincare doesn't just happen.
We first start by carefully choosing our ingredients and ensuring that they are sufficiently bio-available to deliver the benefits we want your skin to get. Put simply, we make sure that they work optimally.
To do this, our blend of bioadaptive botanicals is processed with natural enzymes at skin temperature. This breaks down the extracts, replicating the work that the skin would need to do to benefit from the ingredients. The blend is then extensively purified and filtered to preserve the most beneficial parts, the phytoactives in a bioavailable form.
The result of this sophisticated process is a higher bio-availability, meaning the extracts are better assimilated by the skin, increasing the efficacy of the products as a whole.
Botanical extraction process
Made for you, not just for your skin type
With the combination of its unique science and bioadaptive botanicals, Nutricentials helps your skin increase its ability to adapt to its unique environment.
Where does that leave skin types, you ask? In the past! You get to pick the product that suits your preference, the texture that tickles your fancy, and the functionality that fits your needs. Your skin type doesn't have to dictate whether you go for a cream, gel cream, or lotion. But that's not it – in addition, all our leave-on products are non-comedogenic, meaning they won't block your pores, so even those with oilier skin can enjoy richer textures without hesitation.
Create your own Routine
The Science behind our HydraFlex Blend
The environment around us is constantly changing, and with it change our skin's hydration needs too.
That's where our HydraFlex Blend, found in Celltrex Always Right Recovery Fluid, comes in! Known as an 'amphiphile' – it means that the blend contains both water and oil-loving components. The water-loving portion draws water to the skin from the environment, while the oil-loving part helps avoid water loss. Hot, cold, humid, or dry – the HydraFlex Blend automatically adapts to whatever environment you're in, delivering just the right amount of hydration to your skin every time.
The Science behind our BlueLight Technology
Exposure to blue light has been linked to visible signs of skin ageing like lines, wrinkles, and hyperpigmentation.
We're constantly exposed to blue light – both outdoors and indoors. Unsurprisingly, that doesn't do a whole lot of good to our skin. Moreover, blue light dives deeper into the skin than UV rays. This is how Nutricentials can help you combat the negative effects of excessive exposure:
Day Dream Protective Lotion SPF 30, Day Dream Protective Cream SPF 30 and Complexion Protection with SPF 50 contain blue light protecting and UV filtering ingredients that help to reduce the negative effects of excessive blue light, infrared, and UV exposure have on our skin.
Eye Love Bright Eyes, improves the look of dull, uneven, stressed, and tired skin caused by daily stressors, including blue light exposure.
Pillow Glow, helps protect the skin from the oxidative stress caused by blue light exposure encountered throughout the day.
Watch BlueLight video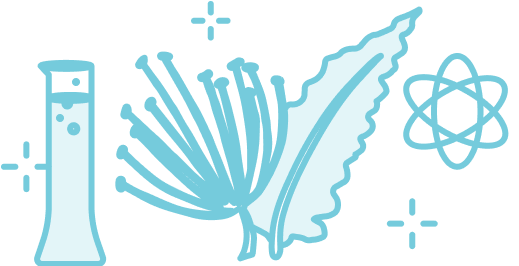 You take the bioadaptive power of botanicals and make it your own
Discover the Nutricentials products
Make your skin ready for whatever comes its way.
See the science behind our other products