At Nu Skin, we celebrate our Brand Affiliates' success in many ways. One of the most special ways we recognise their achievement is at the EMEA Success Trip.
Our Brand Affiiates work hard to promote our products and opportunity, so we treat and reward them the best way possible. Each year, the EMEA Success Trip takes our qualifiers to different travel destinations in the world. We go to places that are exciting, exotic, and fun!
Discover below our past and future trips. The pictures and videos will make you dream and want to escape to all of these beautiful places with us.
Would you like to join us on the next trip? Contact us, if you want to know how.
September 2018 – Obonjan, Croatia: Nu Skin's private island

Nu Skin's exclusive private island, Obonjan, immersed in natural beauty, offering unspoiled views of the Adriatic Sea, was the perfect getaway for our hardworking Brand Affiliates, who could enjoy this absolutely unique experience in September 2018. A pinch of holistic yoga with a spoonful of water sports, some real glamping spiced with business was the recipe of this Success Trip. Hope you enjoyed it.
APRIL 2018 – UTAH, usa: Visiting the place where it all began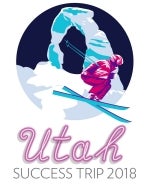 The name "Utah" is derived from the name of the Ute native American tribe, meaning "people of the mountains". Imagine a landscape as wild and beautiful as in a western movie, but instead of cowboy towns, envision a luxurious 5 star hotel with skiing facilities in the heart of the Rocky Mountains. Not bad at all, right? But we can still top that! Because what makes this area really exciting for us is Provo, the HQ of Nu Skin Enterprises, where our common journey began back in 1984. And in April 2018 our Success Trip participants got to experience all of this.
April 2018 –UTAH, USA: NU SKIN'S BACKYARD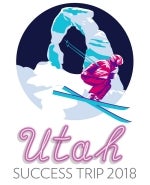 In April, 2018 we are heading to the beautiful state of Utah. This American state is packed with breathtaking beauty everywhere and it has many memorising natural wonders. An extra bonus is that Utah is where Nu Skin was born. We will be staying at one of the top ski resorts in the country, who is going to join us?
SEPTEMBER 2017 – PUGLIA, ITALY: A SECRET HIDDEN GEM IN SOUTHERN ITALY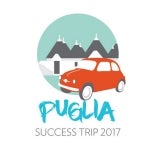 Puglia, also known as Apulia, is located at the Italian boot's 'stiletto' part of Italy. It has the longest coastline of any region in the country and is still unspoiled by tourists. We are so excited about this amazing destination with its beautiful small towns in shades of white and gold, unique architecture and breathtaking beaches. Qualify for the September 2017 EMEA Success Trip to discover first-hand what this secret hidden gem has to offer you!
2017 – Cape Town, South Africa: Experience a place of iconic beauty, diversity & vitality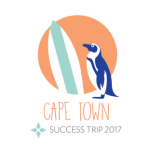 Cape Town, the oldest city in South Africa is known to be one of the most picturesque locations filled with beautiful beaches, exotic landscapes and rich history. In March 2017, we took our Brand Affiliates to experience it all. We visited many stunning sights in Cape Town such as the Table Mountain, the winery, Cape Point, and much more. We shared yet another remarkable and unique experience with our Brand Affiliates. 
2016 – Miami, USA: Take on the heat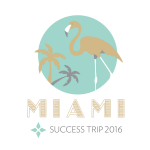 In 2016, we went to Miami; one of the most desired travel destinations in the world! We were greeted with the white sandy beaches, the crystal clear water and the hot sun. We welcomed our qualified Brand Affiliates at the Loews Hotels & Resorts; a wonderful hotel situated in the heart of the historic Art Deco district in the trendy South Beach area. This for sure was another truly unforgettable trip.
2015 – Marrakech, Morocco: where contrasting colours meet exquisite culture
"Remarkable, fantastic, a once in a lifetime experience…" are just some of the words used by the Brand Affiliates to describe the 2015 EMEA Success Trip in Marrakech. Brand Affiliates stayed in the luxurious 5-star Royal Pam Marrakech Hotel that is set at the foothills of the Atlas Mountains, surrounded by beauty, tranquillity and calm. There were many fun activities available such as quad biking, camel riding, a visit to the famous Marrakech Medina, and much more. Exquisite world class cuisine was served throughout the trip. All who attended had the opportunity to celebrate their success while enjoying first-rate pampering. See it for yourself with the photos on the toolbar to the right.
2014 – Algarve, Portugal: the hidden gem of Europe
In June 2014, we took our Brand Affiliates to the incredible, sundrenched seaside of Algarve, Portugal. This trip was the first ever EMEA Success Trip and the turnout was amazing. Brand Affiliates got the chance to relax on the sandy beaches, dine on the private cruise, laughed, learned and had fun with one another. Check out the highlight of the trip above. It will sure make you want to join us on our next trip!
Take a look at the highlight photos
from the Miami trip
This SlideShowPro photo gallery requires the Flash Player plugin and a web browser with JavaScript enabled.
Success Trip Participant
(2015 Morocco)
A unique experience with exceptional ingredients: luxury in every detail, enthusiasm as a common denominator, unforgettable experiences, people united by their excitement, teams strengthened by a shared passion, the joy of sharing moments that makes a difference, a symphony of colours, emotions and dreams come true. I can only be grateful to Nu Skin and to all the participants for making me so happy.
This SlideShowPro photo gallery requires the Flash Player plugin and a web browser with JavaScript enabled.
Thomas and Stefi Kogler – Austria
(2014 Portugal)
The Success Trip was an unforgettable adventure!
Not only because it was a top 5-star trip or we had a lot of fun, but also because of the friendships you can make. This trip offers everything – from fun and adventures to the culinary cuisine. We will put in motion quite some things to join again together. The possibility to celebrate our success together is probably the most rewarding part of the whole trip.
This SlideShowPro photo gallery requires the Flash Player plugin and a web browser with JavaScript enabled.
This SlideShowPro photo gallery requires the Flash Player plugin and a web browser with JavaScript enabled.