Nutritional Products to Support Immunity
October 17, 2014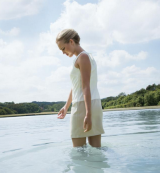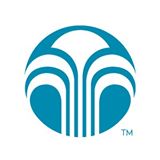 Generally our immune system performs its function well, however, from time to time it may need additional support. Factors like stress and poor nutrition can weaken our immune system, so it's no surprise that people are interested in nutritional supplements that support the immune system.
"For everyday, baseline immune system health we should not forget the critical role that basic good nutrition plays."
Sometimes we underestimate the importance of essential micronutrients, but we shouldn't do this because these extensive and important nutrients are vital to good immune health. For everyday, baseline immune system health we should not forget the critical role that basic good nutrition plays.
Essential vitamins like vitamin A, B6, C, D, and even essential minerals like Zinc and Selenium are important building blocks for optimal immune cell function.
For example, immune cells must divide rapidly in order protect our body. Each time an immune cell divides, its DNA must be replicated, and Zinc and Vitamin B6 are essential for DNA synthesis. Additionally, omega-3 fatty acids help maintain an optimal balance in fatty acid nutrition and help maintain a normal inflammatory response, which is important because an imbalance may cause suboptimal immune function.
Q: "Which Nu Skin product is best for me"?
A: It really depends on your needs and preferences:
ReishiMax provides a high quality reishi extract, in addition to the cracked spore technology that breaks open the shell of the spores so the active ingredients can be extracted. It's these active ingredients that support a healthy immune response by promoting the proliferation and activity of your body's own defensive immune cells. This product is recommended for adults and can either be taken on a regular or an as-needed basis.
Ai/E10 and Ai/E10 Ultra should be taken on a regular basis for best results, and can be taken by both adults and children.  Both of these products contain a purified whey extract that promote immune cell communication. TAi/E10 Ultra also includes our special cold-filtered colostrum, which provides immunoglobulins for additional immune support.
Our Immune Formula contains a proprietary blend of ingredients including vitamin C, echinacea and goldenseal. Together, these ingredients are designed to optimize immune function and should be taken on an as needed basis for up to two weeks followed by at least a one week resting period.
---
Nu Skin Tip:
A large percentage of our immune system is actually localized in our digestive system. We are constantly exposed to a barrage of foreign substances from our food to even the air we breathe. Our digestive system is an easy target for these substances may attack to our digestive lining and eventually penetrate the body. So maintaining a healthy digestive tract and friendly bacteria are also key components of a healthy immune system.
---
In summary, Immune Formula is for short-term use. The other products promote longer-term immunity: ReishiMax by stimulating the proliferation of your body's own defensive immune cells and Ai/E10 and Ai/E10 Ultra by directly providing components to naturally improve immune defense. ■

Just living in our modern world continuously exposes our bodies to a variety of destructive oxidants, often referred to as free radicals. These free radicals can accelerate the aging process and damage cell structure. Everything from pollution and cigarette smoke to sun exposure, or even just metabolizing the food we eat, exposes our bodies to these damaging agents. Our bodies do have a number of ...