Being a Force for Good with Epoch Products
May 26, 2016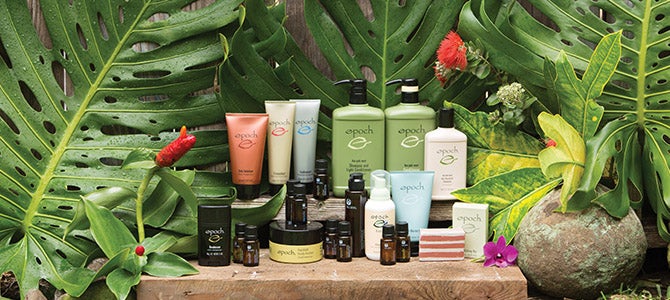 In 1993, Nu Skin co-founder, Blake Roney, used the phrase "force for good" when sharing the vision of how Nu Skin would be known around the world. In conjunction with Nu Skin's Epoch product line, we introduced our force for good campaign in 1996. We've developed our Epoch products in partnership with the world's leading ethnobotanists, focusing on including plants that indigenous cultures have used for centuries to promote healthy skin. We donate $0.25 from the sale of each Epoch product to help preserve the environments, languages, lifestyles, and traditions of indigenous people around the world.
Nu Skin's Force for Good Foundation

Shortly following the launch of the force for good campaign, it was formally established as the Nu Skin Force for Good Foundation non-profit organization in 1998. Nu Skin covers all of the overhead and administrative costs of the Foundation, which means that all donations go directly to those receiving aid. The Foundation supports a variety of children-related causes such as the Children's Heart Funds in Greater China and Southeast Asia, Children's Hope Project, Nu Hope Libraries, School of Agriculture for Family Independence (SAFI) and CharityVision.
The Epoch product line benefits projects that support the communities from which the indigenous wisdom and knowledge are obtained. For example, Epoch Glacial Marine Mud is a product beloved by our sales leaders. This exceptional mud mask contains glacial marine mud from a glacial estuary in a remote area off the Northern shores of British Columbia, Canada. Legend has it that indigenous peoples may have tried to make pottery from this special mud. They were unsuccessful because of the mud's fine particle size, but noticed their hands were softer and smoother. Containing more than 50 skin-beneficial minerals and trace elements, Glacial Marine Mud nurtures the skin while drawing out impurities and toxins. Nu Skin donates $0.25 from each Epoch Glacial Marine Mud purchase to support the Epidermolysis Bullosa (EB) Medical Research Foundation. This organization provides funding for EB research dedicated to finding a cure for the devastating, skin blistering childhood disease.
Seeds of Hope Project

Another example is Epoch Baobab Body Butter, a rich cream that hydrates the skin with shea butter and the fruit of the African baobab tree. The fruit pulp extract from the baobab tree is a natural humectant and emollient, which helps to reduce dry skin and improve the skin's appearance. These time-tested ethnobotanicals promote smooth, supple skin that stay touchably soft all day—while enhancing skin resiliency for even softer skin tomorrow.
The Malawi Seeds of Hope project plants trees with the proceeds from each sale of Epoch Baobab Butter. Through the Seeds of Hope initiative, we're able to plant indigenous trees bearing guava, pawpaw and avocado fruits in local villages of Malawi, providing nourishment and a source of income. With one of the highest deforestation rates in the world, Malawi has an urgent need for this program.
Epoch is an ideal way to take care of yourself—your skin—and the world around you. You too can be a part of our mission to be a force for good.
To learn more about Nu Skin's Force for Good Foundation, please visit The Force for Good Website.
Written by:
K.C. Holley
Technical Communication & Education Manager
Personal Care