A Life Saving Surgery for Faith
October 27, 2016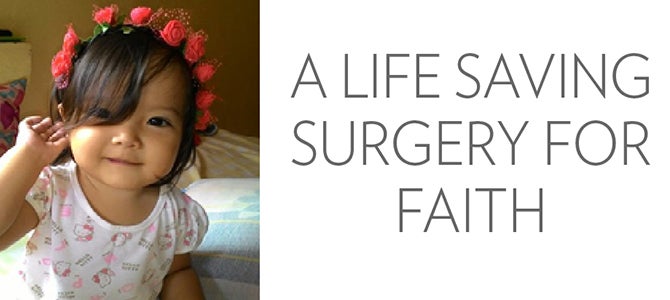 When they received the bad news, Arrianne and Ryan Cañete didn't know how they were going to save their daughter. Faith was diagnosed with the congenital heart disease called Tetralogy of Fallot. She had trouble breathing and the lowered amounts of oxygen in her blood would cause her to pass out. With a monthly income of $217, The Cañete family had no way to pay for their daughter's surgery.
Fortunately, Arrianne and Ryan were able to find hope in the Southeast Asia Children's Heart Fund, as they received the needed funding needed for the operation. Faith went through open heart surgery at the beginning of the year. Since her surgery, she has recovered her strength and is on a path to recovery. Her parents are grateful to the people that made it possible for their family to continue to make a lifetime of meaningful memories together.
To learn more about Nu Skin's Force for Good efforts, visit foreceforgood.org.