2019 Croatia Success Trip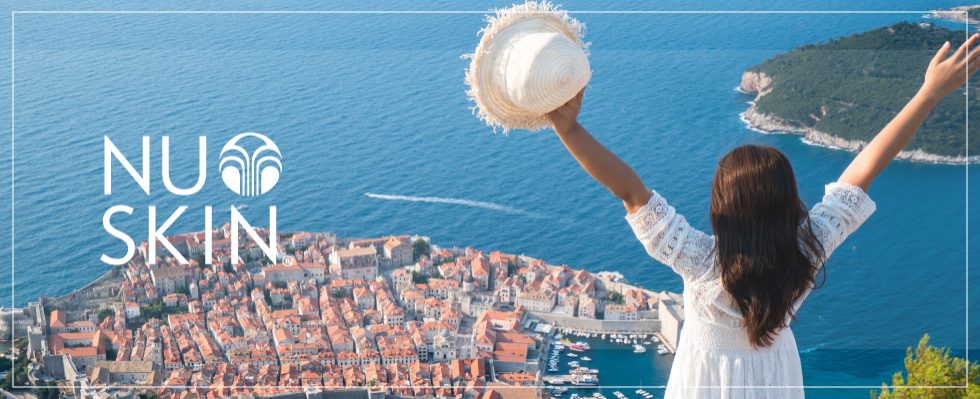 Here at Nu Skin we celebrate our distributors success in many ways. One of the most special ways we recognise their achievements is through our success trips. In April 2019, we travelled to Croatia with over 300 people and 120 qualifying Brand Affiliates. This trip was a great way for us to provide our top performing leaders with a once in a lifetime opportunity. It allowed us to acknowledge their hard work and significant milestones.
The trip began on the 20th April 2019 and concluded on the 25th April 2019. At the beginning of the trip everyone came together at the Sunset Pool for a welcome dinner. Everyone was very excited to be in Croatia and could not wait to kick start the trip.

Throughout the trip there was plenty of time for everyone to explore Croatia. A range of optional tours were available, including a Games of Thrones tour, a day trip to Montenegro, bicycle riding in Konavle Valley, cooking classes, a buggy safari and many more exciting activities. This was the perfect opportunity for distributors to connect with their teams and explore Dubrovnik based on their own personal preferences. When we weren't on optional tours, distributors and their teams walked around, taking in the rich history, winding streets and beautiful sunsets that Croatia has to offer.
Day 3 was definitely one of the highlights of the trip. We spent the day sailing to the Elpahiti islands. This was a beautiful day where everyone worked together to travel outside of Old Town Dubrovnik and across the Adriatic Sea. Throughout the day we got to visit the Kolocep island, known for its crystal-clear waters and we also enjoyed a beautiful lunch at the Vila Rose restaurant.
A 2-hour 'Vision Session' was held on day 4 of the success trip. This was a great opportunity for us to bring all our leaders together. A mix of corporate speakers and leaders shared their stories and love for Nu Skin. The 'Vision Session' was very empowering, with all distributors very excited to continue to grow their business and progress through their Nu Skin journey. We all concluded the trip in style with a Game of Thrones themed farewell dinner. Everyone came to the medieval Revelin Fortess restaurant dressed as their favourite Game of Thrones character. It was an amazing night, and everyone looked so great in their costumes.
---
---
If you would like to qualify for the next Success Trip in October visit our website here for more details:
https://www.nuskin.com/success-trip-october-2019

Nu Skin Pacific Success Trip Terms and Conditions apply. For more information about full Terms and Conditions, click here, or contact your local Account Manager