Shipping
Shipping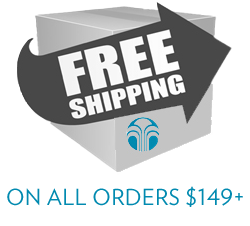 Effective April 1, 2016

Free Shipping
on all orders of $149+
Orders below $49.99 ship for only $5.
Orders $50.00 - $148.99 ship for only $8.
Standard shipping is 2-6 Business Days.
Need it Faster?
Simply make an upgrade
Express Shipping $12 (1-3 Business Days) all orders
Premium Shipping $35 (1 Business Day) all orders (Saturday Delivery $45)
All shipping rates are for phone, online and Automatic Delivery Rewards orders.
*Shipping Guidelines

Orders placed by 9:00am (MDT) are guaranteed to ship the same day the order is placed. All orders placed after 9:00am (MDT) will be shipped out on the following business day.

Orders with Standard Shipping could be delivered by USPS, UPS or other carriers. No specific carrier or type of service is guaranteed. Standard shipping has a delivery window of 2 to 6 business days (typically 3 to 7 calendar days).

Orders with an upgraded service will be delivered by the identified carrier and the specific service. Delivery is guaranteed based on service and order date and time.

Orders shipping to a P.O. Box will ship USPS (standard shipping rates will apply).