Nourish the Children
Nourish the Children (NTC) is an initiative that applies business principles to address the problem of childhood hunger in a sustainable manner. Through this initiative, the company, as well as our Brand Affiliates, customers, and employees have donated more than 750 million meals to malnourished children around the world. In order to ensure that the NTC initiative is accurately represented and can continue to feed hungry children, we have created guidelines for our Brand Affiliates to follow in their promotions.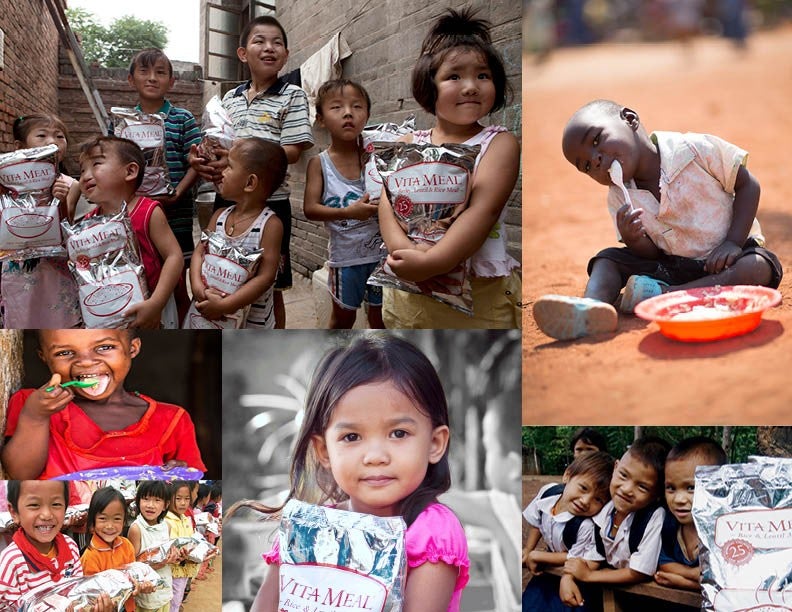 Nu Skin is a for-profit distributor of nutritional and skin care products and is traded on the New York Stock Exchange (NUS). Nourish the Children is an initiative of Nu Skin and is registered in some states as a commercial co-venture. The initiative enables Nu Skin's brand affiliates and customers to purchase VitaMeal from Nu Skin and donate it to charitable organizations to help solve the complex world problem of feeding malnourished children. The price of VitaMeal includes the cost of manufacturing, general overhead, distribution and sales. As is the case with other Nu Skin products, brand affiliates are paid commissions and Nu Skin earns a profit margin from each sale of VitaMeal. For more information, please click here.