Regional Presidents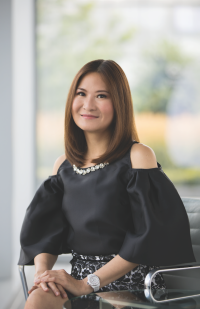 Dr. Pakapun Leevutinun (Vicky)
PRESIDENT, NU SKIN SOUTHEAST ASIA AND PACIFIC​
Dr  Pakapun (Vicky) Leevutinun has over 26 years of direct selling  experience. ​
Dr Pakapun (Vicky) Leevutinun serves as President of Southeast Asia and Pacific, overseeing nine markets (Thailand, Philippines, Singapore, Malaysia, Brunei, Indonesia, Vietnam, Australia and New Zealand) to drive business growth and geographic expansion for Nu Skin.​
During her 26 years at Nu Skin, Dr Leevutinun has played an integral role in building Nu Skin across diverse cultures and languages within Southeast Asia. Markets under her direction contributed US$360 million to the company's total revenue in 2020, making Southeast Asia and Pacific the third largest revenue contributor for the company.​
Dr Leevutinun served as President of Thailand Direct Selling Association (TDSA) from July 2014 to June 2016.  During the time with TDSA, she helped develop the Direct Selling Ethics, ensuring that members of TDSA uphold high standards to positively impact public perceptions.  Dr Leevutinun is the current Asia Pacific representative in the Association Advisory Council for the World Federation of Direct Selling Associations (WFDSA), helping promote industry awareness and championing the needs of the direct selling industry for the region. ​
As Chairman of the Board for the Nu Skin Southeast Asia Children's Heart Fund (SEACHF), Dr Leevutinun is passionate about helping children with congenital heart disease.  She has worked closely with the Nu Skin distributor force and local charity partners to help save the lives of close to 14,000 children in the region.​
Dr Leevutinun is originally from Thailand and relocated to Singapore in 2015 to head the Southeast Asian headquarters. She is married with two daughters.​
DEGREES:​
·           Ph.D. in Technopreneurship & Innovation Management from Chulalongkorn University in Thailand (2015)​
·           MBA from Brigham Young University Marriott School of Business, USA (1996)​
·           First Honor Medal for Bachelor of Business Administration from Chulalongkorn University, Thailand (1993)​
AWARDS:​
·           Received "Asia Responsible Entrepreneurship Awards 2016" by Enterprise Asia​
·           Received "Quality Persons of the Year 2010" by Foundation of The Scientific and Technological Council of Thailand (FSTT)​
·           Received Red Cross Medal of Appreciation from H.R.H Princess Maha Chakri Sirindhorn, President of the Thai Red Cross Society in Year 2005​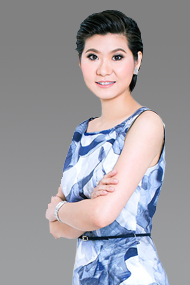 Vipada TANGPAKORN (Cee)
General Manager, Thailand
Vipada Tangpakorn earned a Bachelor of Science in Chemical Engineering from Chulalongkorn University and a Master of Business Administration from USA. She has been working at Nu Skin since 1997 as one of startup team which is instrumental in establishing Nu Skin's steady growth for 20 years.
Vipada is responsible for sale management planning, which is heart of direct sale, whether it be compensation planning, training distributors how to do business with professional code of conduct, helping distributors to plan their work for expanding their organization, planning to expand distributor service centers. Because of the success of market opening in Thailand, Vipada has been trusted by Nu Skin USA to take part in market penetration in many countries across Southeast Asia and Asia including Singapore, China, Malaysia, Indonesia and Vietnam In 2004, Vipada has come back to Nu Skin Thailand again as sale management planning field and she is the mainstay for strategic planning of company.
Finally, in 2010, Nu Skin Thailand could overachieve sale target, 2,000 million baht.