Board of Directors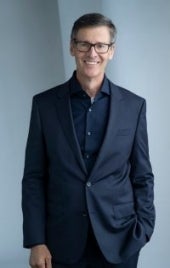 Steven J. Lund
Executive Chairman of the Board, Executive Director of Nourish the Children
Steven J. Lund serves as executive chairman of the board for Nu Skin Enterprises. As an early co-founder, Steve has served in multiple roles at the company including vice chairman of the board from 2006 to 2012, president and CEO from 1996 to 2003, and executive vice president of Nu Skin International.
For several decades, Steve has had meaningful impact on his business, religious, and civic communities. He's held positions on the Board of Directors for the U.S. Direct Selling Association, BYU Law School Board of Advisors, The Church of Jesus Christ of Latter-Day Saints Young Men's General Presidency and was appointed to the Utah State Board of Regents in 2015.
Steve earned his juris doctorate degree from Brigham Young University's J. Ruben Clark Law School.
In addition to all of his civic service and community involvements, Steve enjoys playing the guitar, reading great books, and spending time with his family. 
---
RYAN S. NAPIERSKI
CEO & President, Nu Skin Enterprises
Ryan Napierski is Nu Skin's chief executive officer and president. He also serves as a member of Nu Skin's executive committee. Prior to his current appointment, he served as president, president of global sales and operations, president of Nu Skin's North Asia region and president of Nu Skin Japan. ​
Since joining the company in 1995, Ryan has fulfilled multiple positions for Nu Skin including vice president of global business development, general manager for the United Kingdom, vice president of European business development, key account manager for United States executives, vice president of business development and chief operating officer for the North Asia region. 
Ryan holds a bachelor's degree in business, a master's degree in business administration from Duke University and a master's degree in international business from Goethe Universität in Germany. He also holds positions on the Direct Selling Board of Directors, Direct Selling Education Foundation, Direct Selling Association and The World Federation of Direct Selling Association.
In his free time, Ryan loves to spend time with his family, including his three kids. He also loves traveling, skiing and surfing. 
---
EMMA BATTLE
Board of Directors, Founder and CEO, Market Vigor
Emma Battle is the founder and CEO of Market Vigor, a company focused on strategic consulting and digital marketing. She recently served as vice president of client success at Windsor Circle, and has held executive, senior marketing and sales leadership positions at Three Ships Media, Red Hat, Art.com, 1 Sync and Sara Lee Branded Apparel (now HanesBrands). Emma currently serves on the board of directors for Unifi and Bassett Furniture Industries and was previously a board member at Primo Water Corporation. ​
She actively supports several charitable and civic causes and champions diverse boards through several organizations such as UNC's Director Diversity Initiative, OnBoardNC, Take Your Seat and Santa Clara University's Black Corporate Readiness program. Battle received her bachelor's degree from Duke University and MBA from Harvard Business School. ​
LAURA NATHANSON
EVP,  Disney Advertising Sales
Laura Nathanson is a media maven with a three-decade career in the sales and marketing field, spending 21 years with Disney Advertising Sales. Prior to being named EVP, revenue and operations, she served as EVP, sales and marketing for ABC Family, now Freeform. Throughout her career, Laura has held key sales and advertising positions with Fox Broadcasting and media agencies. 
Laura is an experienced leader who brings to the Board extensive experience in connecting and communicating with customers. Business strategy is also one of Nathanson's strengths. Throughout her career, she has recognized and understood shifts in the business landscape – such as the rise of the millennial demographic and the trend toward digital advertising – and has quickly adapted to these shifts, enabling her companies to capitalize on them at an early stage. She also has experience in streamlining business processes and in promoting sales through digital and social media. Nathanson holds a Bachelor of Arts degree from Wesleyan University.
---
SIMON SHEN

Founding Member, ZQ Capital Limited 
Simon Shen is the founding member of ZQ Capital Limited, a boutique investment and advisory firm with extensive relationships and local knowledge of China. He has deep experience in Asia capital markets, with a special area of expertise and network in China.
Prior to founding ZQ Capital in 2015, Shen spent more than a decade as an investment banker advising international companies in corporate finance matters and mergers and acquisitions. He was managing director and head of the China financial institutions business at Barclays Capital Asia from 2011 to 2015. Prior to joining Barclays, he spent several years with Goldman Sachs as an investment banker in its New York and Hong Kong offices and with Lehman Brothers in its New York office. Shen has a Bachelor of Arts in mathematics and economics from Wesleyan University.
---
DANIEL W. CAMPBELL
Managing General Partner, EsNet, Ltd.
Daniel W. Campbell has served as a director at Nu Skin Enterprises since March 1997 and currently serves as the Lead Independent Director and as Chair of the compensation committee. Campbell has been a managing general partner of EsNet, Ltd., a privately held investment company, since 1994. From 1992 to 1994, Campbell was the senior vice president and chief financial officer of WordPerfect Corporation, a software company, and prior to that was a partner of Price Waterhouse LLP.
Campbell received a bachelor's degree from Brigham Young University. He was recently re-elected as Chair of the Board of Regents, the governing body for the Utah System of Higher Education. Campbell is also active in the community, serving on a number of public and private boards.
---
ANDREW D. LIPMAN
Partner, Morgan, Lewis & Bockius LLP
Andrew D. Lipman has served as a director of Nu Skin since May 1999. He is a partner and head of the Telecommunications, Media and Technology Group at Morgan, Lewis & Bockius LLP, an international law firm that he joined in 2014. He previously held similar positions with Bingham McCutchen LLP from 2006 to 2014 and Swidler Berlin, LLP from 1988 to 2006.
From 1987 to 1997, Lipman also served as senior vice president for legal and regulatory affairs for MFS Communications, Co., a competitive telecommunications provider. He also served as a member of the boards of directors of Sutron Corporation, a provider of hydrological and meteorological monitoring products, and The Management Network Group, Inc., a telecommunications-related consulting firm. He received a bachelor's degree from the University of Rochester and a Juris Doctorate degree from Stanford University.
---
EDWINA D. WOODBURY
President and CEO, The Chapel Hill Press, Inc.
Edwina D. Woodbury has served as president and CEO of The Chapel Hill Press Inc. since 1999. Her prior experience includes more than 20 years in the direct selling and personal care products industries, having served at Avon Products as chief financial officer and administrative officer and in other finance and operations positions from 1977 to 1998.
Woodbury has also served on numerous boards across several industries in addition to her current service as chair of the board of the nonprofit Medical Foundation of North Carolina. She received a bachelor's degree from the University of North Carolina at Chapel Hill.
---
THOMAS R. PISANO
Former President and CEO, Overseas Military Sales Corporation
Thomas Pisano's career has spanned 40 years, with 25 years in the direct selling industry. A seasoned veteran from Avon, Pisano held key leadership positions at the company from 1969 to 1994 including vice president of global new business development, area vice president for the Americas and area vice president for Latin America/Pacific. From 2005 until his retirement in 2010, Pisano also served as president and chief executive officer of Overseas Military Sales Corp., which operates in 30 countries worldwide. Prior to this role, Pisano worked as the company's chief operating officer from 1998 to 2004. He also spent two years as vice president and head of The Topps Company's international division. Pisano graduated from Georgia Institute of Technology with a bachelor's degree in industrial management, and holds a Master of Business Administration from Dartmouth College with an emphasis in finance and marketing
---