What is the BioPhotonic Scanner?
Beta-carotene
Lutein
Lycopene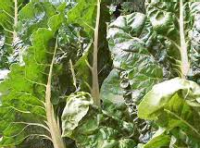 ---
History at a glance
The BioPhotonic Scanner has been developed by scientific researchers at a top U.S research university in 2003 and was first released under the version we called the S1. Learn more about how the Scanner has evolved over the years by watching this retrospective video:
S1 version
S2 version
S3 version
---
How does the Scanner measure carotenoids?
The BioPhotonic Scanner uses the long-accepted science of Raman Spectroscopy.
Discover how it works by viewing the slide show below: