WHAT IS THE S3 SCANNER?
LIGHT, INNOVATED
The patented Pharmanex BioPhotonic Scanner is a cutting edge testing tool that non-invasively measures carotenoid levels in living tissue, providing an immediate indication of a person's overall antioxidant levels. Everyone can instantly know their own antioxidant status. This empowers individuals to make improvements to their diet and lifestyle, and helps them make an informed decision on which supplements are properly formulated to impact their antioxidant health.
HOW DOES THE SCANNER WORK?
The Pharmanex BioPhotonic Scanner is the world's first measuring tool that gives you a Skin Carotenoid Score (SCS)—immediate evidence of carotenoid antioxidant activity in your body. By placing the palm of your hand in front of the scanner's safe, low-energy blue light, within seconds you will obtain a reading of the carotenoid antioxidant levels in your skin—your Skin Carotenoid Scores (SCS)—which has been scientifically correlated to overall antioxidant status.
The technology of the Pharmanex BioPhotonic Scanner is based on an optical method known as Resonant Raman Spectroscopy, which has been used for many years in research laboratories.
The Scanner measures carotenoid levels in human tissue at the skin surface using optical signals. These signals identify the unique molecular structure of carotenoids, allowing their measurement without interference by other molecular substances and providing the person being measured with their own SCS.
In less than one minute you can find out if your diet, lifestyle and supplements provide the antioxidant protection you need for promoting health.
WHAT DOES THE SCANNER MEASURE?
The Scanner technology works on the principle of light and the fundamental particle of light is a photon.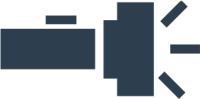 White light has photons of different wavelengths, which are represented by colors.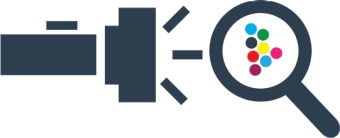 The Scanner produces a narrow beam of light in which all of the photos are the same color-blue.

The blue light has a wavelength of 478 nanometers (nm).

When a 478 nm photon of light comes into contact with a carotenoid, something interesting happens.
The energy level of a 478 nm photon becomes excited to 518 nm, the wavelength associated with green light. The only molecule in nature that can shift a 478 nm photo to a 518 nm photon is a carotenoid.
As 478 nm photons strike carotenoids in the skin, they are reflected back as 518 nm photons. This is how the carotenoid concentration in your skin is measured. Because the number of photons reflected at the
518 nm wavelength is proportional to the concentration of carotenoids in the skin, these green photons are then counted to calculate the individuals SCS.

The incredible S3 Pharmanex BioPhotonic Scanner has transformed the way we look at our health, and has created a business opportunity like no other in the world.
WHAT DOES THE SCANNER DO?
Place the palm of your hand in front of the Scanner's safe, low-energy blue light, and you will obtain an immediate reading of the carotenoid antioxidant levels in your skin-your Skin Carotenoid Score.
WHY SHOULD I BE SCANNED?
By measuring the stable level of carotenoid antioxidants in your skin and generating your Skin Carotenoid Score, the Scanner provides a more accurate and reliable biomarker of your overall antioxidant health status than other methods of measuring antioxidants. Getting your Skin Carotenoid Score makes you aware of the antioxidant levels in your body-and gives you the push you need to improve your overall antioxidant health.
THE LIFEPAK AND G3 MONEY-BACK GUARANTEE
Get your Skin Carotenoid Score measured with the Scanner, take LifePak® or g3™ for 60 days, and get your Score measured again. You will have proof that Pharmanex® supplements can improve your antioxidant levels and your overall antioxidant health. In fact, Pharmanex guarantees that your Skin Carotenoid Score will increase as you take LifePak® or g3™ regularly as directed.