ageLOC R²

Refresh and recharge with ageLOC® R² !
As we age, it is easy to miss the subtle changes in how we feel. These changes accumulate until one day we wake up and realise that we feel less young. Do you remember that day? Well, you are not alone. Ageing can impact our youthful spark: we begin to feel flat, sluggish and out of tune. ageLOC® R² targets the sources of ageing to help you achieve a balance and feel healthy and vibrant.
ageLOC® R² is a great product combination that works by activating the Youth Gene Clusters related to cellular oxidative protection and energy production towards a cleansed and energised state. First, ageLOC®R2 Day is formulated with Cordyceps sinensis, pomegranate and Panax ginseng, which targets the following three dimensions to increase physical performance, help maintain mental capacities and good sexual relations. Second, ageLOC® R2 Night contains selenium, a highly beneficial mineral that contributes to the protection of cells from oxidative stress.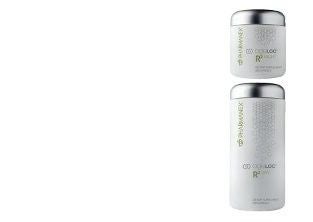 Launch: April 2013
Be Prepared