Force For Good Donors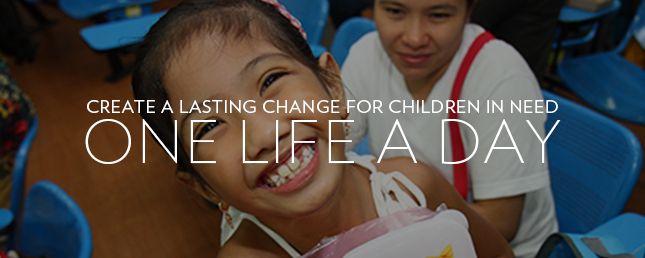 1% Commission Contribution
In Southeast Asia, there are more than 50,000 cases of children suffering from congenital heart disease per year and less than 5,000 children receive heart surgery each year. With your support, we are able to provide a better future for the needy children in this region.
We would like to express our utmost gratitude to the distributors who contribute 1% of their monthly commission towards our initiative. The contributions will go towards saving the children with congenital heart disease.

To view the full list of 1% Commission Contribution donors, please click here.
"A Life A Day" Donors
Congenital heart disease is the most common birth defect globally, affecting one in every 100 children. Without treatment, one third of these children die before their first birthday. In Southeast Asia alone, more than 50,000 children are born with congenital heart disease (CHD) every year, but many are unfortunately compelled to postpone life-saving surgery due to lack of resources.
Through the unwavering support of Nu Skin distributors, we are increasing the number of lives surviving this disease, one child a day!

We would like to thank the following distributors who have participated in our "A Life, A Day" Program:

Princess May D. Ricafrente - sponsored 1 child
Charmaine Clamor - sponsored 1 child
Ymir Garcia & Maria Dulceanne Infante - sposored 1 child
Jeremiah & Alta May Pampolina, Janine Pampolina, Paul & Kenn Dumanig, Ferdie Tuason - sponsored 1 child
Jay & Ivy del Valle - sponsored 2 children
Jeremiah & Alta May Pampolina, Jerome & Des Pampolina, Domingo & Estelita Pampolina, Charmaine Lacdao - sponsored 1 child
Sandy Martinez - sponsored 18 children
Pax & Gina Paculaba, Shallimar Ballesteros - sponsored 2 children
Toby Tangsoc - sponsored 13 children
Ojay & Yang Reantaso - sponsored 2 children
Nova Vinco & Gayeth Florida - sponsored 1 child