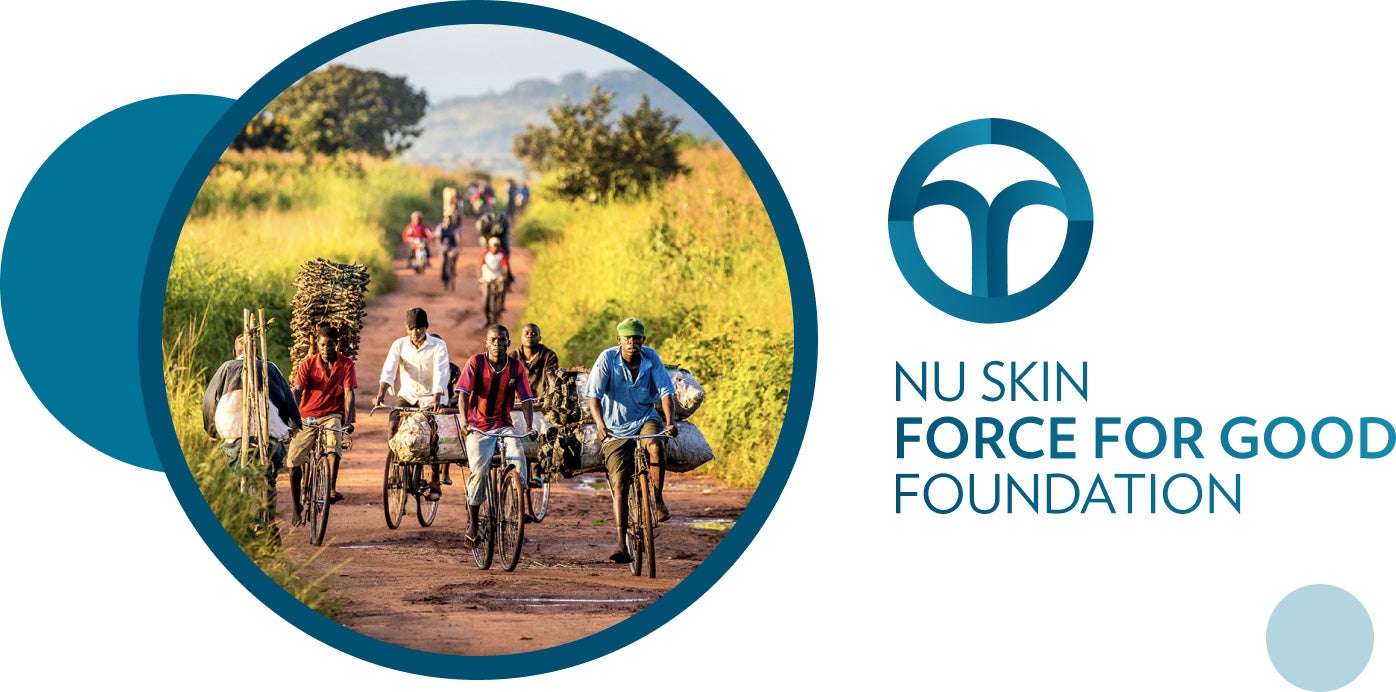 Force for Good Foundation
The Nu Skin Force for Good Foundation is a non-profit organisation with a mission to improve children's health, education, and economic circumstances, offering hope for a brighter future.
Improving the lives of Children
Nu Skin is built on the idea of giving back. It is the very core of who we are and what we do. The Nu Skin Force for Good Foundation is a non-profit organisation that was created in 1998 with the intent of further improving the lives of children around the world by offering hope for a life free from disease, illiteracy, and poverty.

Good deeds know no borders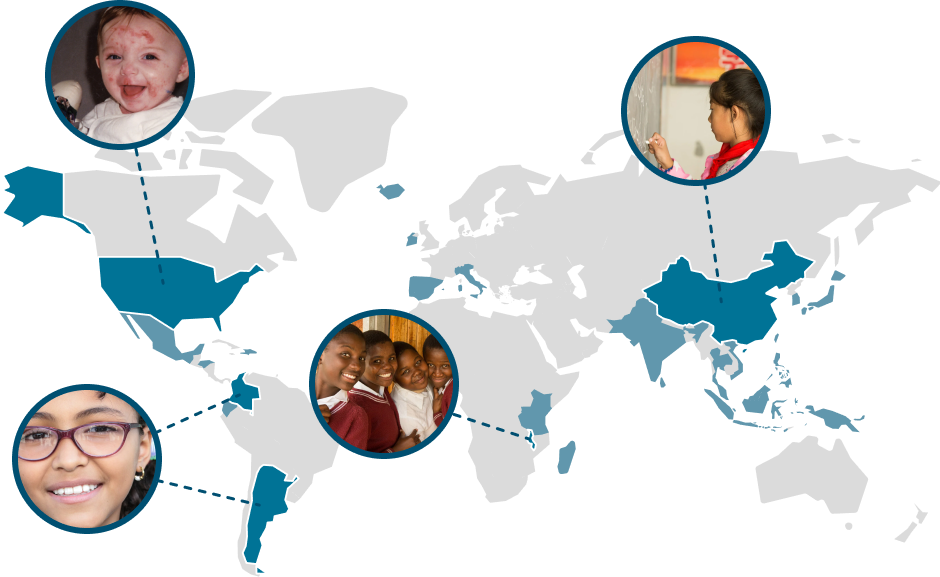 From the day it was founded, the Nu Skin Force for Good Foundation has supported hundreds of worthwhile projects in more than 50 markets worldwide. You can discover the global initiatives from every Nu Skin region here or read on to find out more about those most specific to Europe and Africa.
Which initiatives is Europe and Africa most invested in?
MALAWI, AFRICA
School of Agriculture for Family Independence - SAFI
This initiative teaches sustainable agriculture in Malawi at the Mtalimanja Village School. Its students learn the latest farming and irrigation techniques to bring back to their villages. After implementing SAFI techniques, crop yields can increase by as much as 700%.
MALAWI, AFRICA
Seeds of Hope
Donations made through sales of our Epoch Baobab Body Butter help fund the reforestation initiative in Malawi. This initiative originally focused on the valuable baobab trees. Today, it has evolved to also plant thousands of fruit trees, which contribute to the daily lives of those who live there.
Discover Body Butter
MALAWI, AFRICA
Wells of Hope
To this day, water-borne diseases like dysentery have heavy consequences for many in Malawi. We believe that no one should live without access to clean water, and our borehole project in Malawi dreams of making that happen. Every new well provides this for approximately 500 people, ensuring that villagers do not get sick from drinking non-potable water.
Find out More about Malawi
All funds collected by the Nu Skin Force for Good Foundation will be provided to the specialised third-party organisations we partner with. The Nu Skin Force for Good Foundation will merely transfer the donated funds, and will not be involved in the local projects managed by these partners.
---
Seacology
This organisation creates win-win conservation partnerships that help island communities build infrastructure and preserve their marine habitats for generations to come. Together, they protect the unique habitats and cultures of islands worldwide, thanks to the donations made through the sale of our Epoch products.
Disaster relief
When natural disasters strike, an early response is critical. The Force for Good Foundation has made rapid donations to events such as the wildfires in Australia and USA, the hurricane in the Bahamas, cyclone Idai in Malawi, Mozambique, Zimbabwe, and the Coronavirus pandemic.
Epidermolysis Bullosa Medical Research Foundation
The Nu Skin Force for Good Foundation has already donated millions of dollars from Epoch sales to the Epidermolysis Bullosa Medical Research Foundation (EBMRF) in search of a cure for the devastating skin disease Epidermolysis Bullosa (EB).
---
1. Epoch**
Every time you purchase an Epoch product, Nu Skin donates US$0.25 to the Nu Skin Force for Good Foundation, with some individual products dedicated to specific causes.
2. VitaMeal*
When you buy a bag of VitaMeal, you do a lot of good in more ways than one. Not only do you provide a nutritious meal for malnourished children, but each purchase also includes a donation to the Nu Skin Force for Good Foundation, helping them improve the lives of those in need all around the world.
3. Donations
Alternatively, you can make a financial donation of any size through our online global donation form on forceforgood.org. Every little helps, after all!
*Nu Skin is a for-profit distributor of nutritional and skincare products and is traded on the New York Stock Exchange (NUS). Nourish the Children is an initiative of Nu Skin and is registered in some states as a commercial co-venture. The initiative enables Nu Skin's brand affiliates and customers to purchase VitaMeal from Nu Skin and donate it to charitable organisations to help solve the complex world problem of feeding malnourished children. The price of VitaMeal includes the cost of manufacturing, general overhead, distribution and sales. As is the case with other Nu Skin products, brand affiliates are paid commissions, and Nu Skin earns a profit margin from each sale of VitaMeal.
**New-look Epoch range coming soon to Europe and Africa. The availability of some products may vary by country. To check product availability, please consult your local version of nuskin.com.
---