All that beauty science in your daily supplement
They say it's not what's outside, but what's inside that counts. But now, Beauty Focus Collagen+ combines both. While topical beauty products have dominated the world of skincare, today more and more people believe that they can get cosmetic beauty benefits from food supplements.
That's where Beauty Focus comes in. It's about drinking your way to visible anti-ageing benefits and that beautiful skin appearance. Exciting, isn't it?
Your body is no stranger to collagen! It is an important structural protein found throughout the skin, bones, muscles, tendons, ligaments, and cartilage. But as an adult, the body produces about 1.5% less collagen every year. Add to this oxidative stressors such as sunlight that can also inhibit its production. This means that adding extra collagen to your diet can be vital for skin and body to function ideally.
Learn about the science
---
Multiple anti-ageing benefits
" Daily intake of Collagen+ can help maintain skin elasticity, positively impact skin radiance, help maintain the normal structure of the skin, reduce eye wrinkle volume, and more! "
---
Formulated with Collagen Peptides
Collagen peptides are created from collagen, and yet they are very different.
Collagen peptides are highly digestible
Collagen peptides are better absorbed
Collagen peptides are easily distributed in the body
Not just Collagen, it's Collagen+
Collagen Hydrolysate
Nu Skin Collagen is under specific controls by our supplier during hydrolysis to obtain the right collagen peptide profile or peptide "fingerprint" that is optimised for beauty, as illustrated by the positive effect and improvements in the visual appearance of skin features.
Wheat Oil Extract
Extracted from the nutrient reserves found in wheat, the ancient grain that's pivotal to human history. Wheat Oil Extract is a plant-based source of ceramides, a class of lipids known for their positive contribution to a beautiful skin.
Lutein
Derived from marigold flowers with orange petals, it's lutein that's reflected in the hue of Beauty Focus Collagen+.
Using Collagen+ every day
Using Collagen+ together with LumiSpa every day
Nu Skin commissioned a third party clinical study* on 60 healthy adults between 40 and 60 years to evaluate the efficacy on cosmetic skin features taking a nutritional supplement blend of Collagen Peptides, Lutein and Wheat Lipid Extract (Beauty Focus Collagen+) once a day for 120 days (4 months).

18% improvement of overall skin appearance

24% improvement of skin texture

33% improvement of skin radiance
Contributes to the benefits of LumiSpa skincare system
Furthermore, a study** with a daily intake of 2.5 g of the specific collagen peptide used in Beauty Focus Collagen+ on healthy female subjects ranging in age from 45 to 65 years shows a signifcant reduction of eye wrinkle deepness (crow's feet) compared to the placebo group.

First results after 8 weeks

17% reduction in eye wrinkle volume
---
Have it our way, or yours
Collagen+ can be easily mixed in a glass of 100 ml of water. But if you're feeling creative, mix it with your JVi, smoothie, yoghurt bowl or take inspiration from one of our recipes***.
Black Beauty
Compote
Dazzling Overnight
Oats
Beauty Infusion & Collagen
Boosted Black Tea
Shine Bright
Smoothie

I have long been looking for a beauty supplement containing collagen to support my beauty routine. And I am happy that we did add other beneficial ingredients as well as collagen. And talking about Collagen+, we added a specific collagen peptide that is optimised for beauty. And of course we have a clinical study to back up the results, so I could not be more thrilled! I am soon to turn 40, and skin elasticity, radiance and other anti-ageing benefits are welcomed!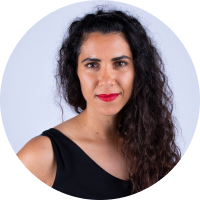 Tine Da Franca
Denmark
Enjoy one-time purchase of Collagen+ or receive it every month or every two months for a lower price by signing up for our ADR Subscription. With ADR Subscription, you can earn product points that can be redeemed for future purchases too! Or, combine it with JVi or LumiSpa to reap even more benefits!
---
* The study used a double-blind methodology with a randomized set-up in a 2:1 ratio (Collagen+= 40 and placebo =20). Subjects had their skin appearance graded by a dermatologist at baseline, 30 days, 60 days, and 120 days of supplementation (only baseline and 120 days data shown in graphs). The dermatologist used a five point scale, where the highest value of 4 corresponded with the worst skin condition and the lowest value of 0 corresponded with the best skin condition. Thus, in the study results shown in the graph, a lower score indicates greater improvement in skin appearance condition. Hester N, Wood S, Gray R, Kern D, O'Donnell R, Draelos Z, (2021).
** Proksch E, Schunck M, Zague V, Segger D, Degwert J, Oesser S. (2014). Skin Pharmacol Physiol. Clinical study on 114 women, aged 45 – 65 in 8 weeks 2.5g of collagen peptide, or placebo – n=57 for each group.
*** Beauty Focus Collagen+ is a food supplement developed to supplement the normal diet. A varied and balanced diet and a healthy lifestyle are important, and a food supplement should not be used as a substitute for a varied diet. Do not exceed the recommended daily dose (1 stick pack once daily). It is to be noted that the daily dosage corresponds to the quantities that have been shown to deliver anti-aging beauty benefits for youthful-looking skin, when taken daily for at least 4 months. These recipes should not be presented in a way that they could be construed as making nutrition or health claims.