CHRISTMAS GIFTS FOR HIM AND HER
CHRISTMAS GIFTS FOR HIM AND HER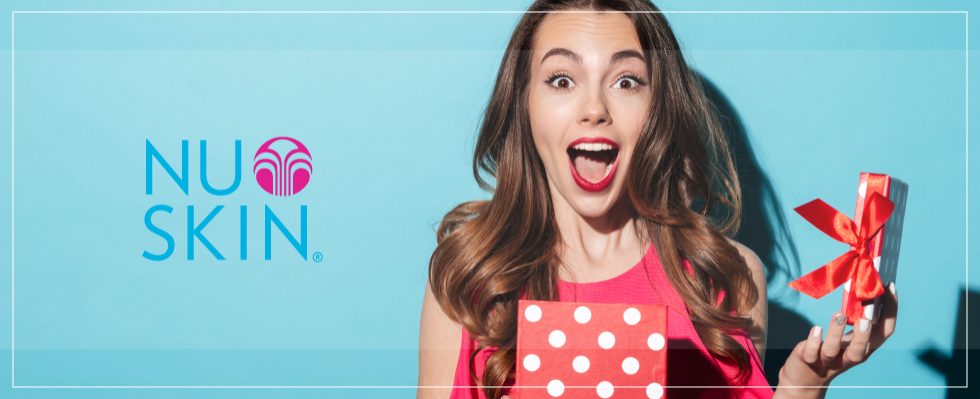 ---
Christmas is around the corner and we know that coming up with a good Christmas gift can be difficult year after year. That is why we are going to make it easier for you. Check out our list of Christmas goodies that will make your loved ones look and feel amazing. Here at Nu Skin we have something for everyone!!

Dividends: Our Nu Skin for men range is the perfect gift for him. The Dividends Shaving Cream and Aftershave Balm will leave all men feeling amazing as their facial hair will be softer, finer and less noticeable. Purchase now!

ageLOC Y-Span: No one wants to look or feel old. Even as we age, we all want our bodies and minds to continue feeling youthful and healthy. The key is to give the body what it needs so it can continue to do what it is designed to do, live young. ageLOC Y-Span is the perfect gift to help your loved ones enjoy life being more active, energetic and healthy.

ageLOC TR90 Greenshake: We have the perfect gift for him! Our ageLOC TR90 GreenShake is an easy and super healthy solution that removes the guesswork- giving you the additional protein you need while helping you control calories.
---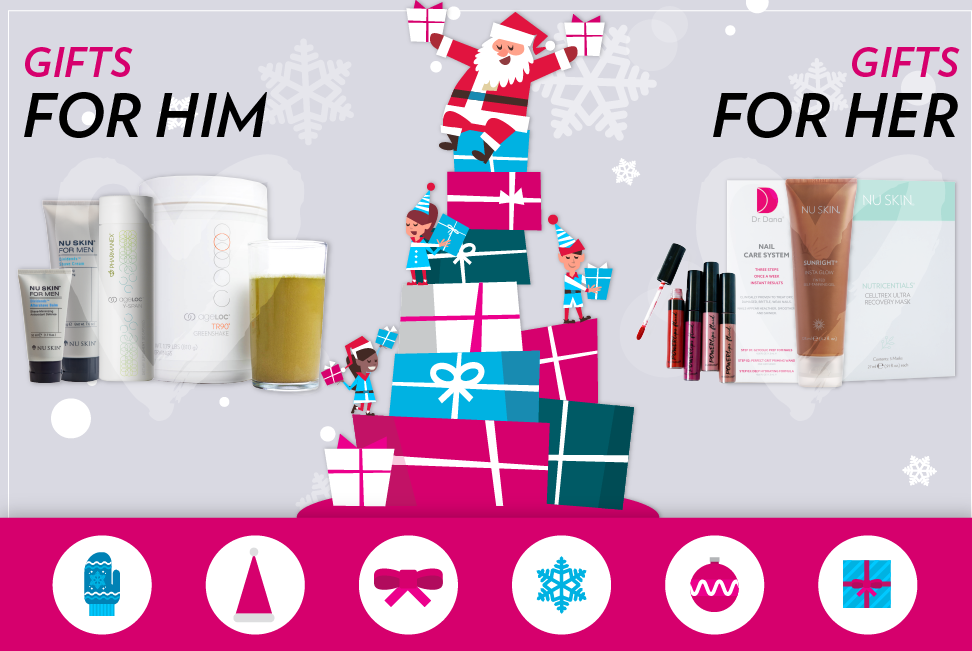 ---
Nu Colour Powerlips: If you know someone who is makeup crazy and always loves to add a pop of colour to their look, our Powerlips range is the perfect gift for her! This long-lasting lippy is available in a set of beautiful matte and metallic colours. Are you ready to make your loved ones feel powerful? Purchase Powerlips today.

Dr Dana: Everyone loves to be pampered! That is why the Dr Dana Nail Care System is the perfect Christmas gift! This system gives nails a little love, leaving them beautiful and healthy.

Nutricentials Celltrex Ultra Recovery Mask: There is nothing a girl would love more than a relaxing night in with a face mask. Gift her with a pack of the Nutricentials Celltrex Ultra Recovery Masks. We have no doubt she will love this energising facial treatment.

Sunright Insta glow: Give the gift of a summer glow. Our Sunright Insta Glow gives skin an instant, sun-kissed finish. This gel is perfect for busy women as it dries quickly, leaving you ready to show off your radiant colour in minutes.
---
---
ageLOC LumiSpa: Indulge your loved ones in a luxurious spa experience with the ageLOC LumiSpa. This skin refining system delivers visible skin renewal and deep cleansing, all in a single treatment. We guarantee that the LumiSpa will have your loved ones looking forward to their next treatment.
ageLOC Galvanic Spa: Who doesn't want a device that treats their face, hair and body? The ageLOC Galvanic Spa visibly smooths, firms and rejuvenates from head to toe.


g3: Gift g3, a gấc superfruit blend this Christmas. It has a refreshing flavour that is deliciously sweet, slightly tart and can be enjoyed daily by the whole family.
---
To stay up to date with the latest Nu Skin Pacific business activities, incentives, upcoming events, corporate announcements and more make sure you are following our social media networks:
---