Create that "Just Woke Up" Look, But Better | The Pacific Source
Create that Just Woke Up Look, But Better
June 27, 2017

Beauty trends this Spring are all about the No Makeup Look, with flawless skin and little to no makeup. That's good and well for the runway, but how do you pull this look off for everyday wear? Read our tips below for creating a "Just woke up" look that will bring out your beauty through Nu Colour's natural makeup.
The first step towards a "Just woke up" look is ensuring that your skin is up to it. Cleanse and tone before you begin applying makeup, and protect your skin from daily oxidative stress by applying Celltrex CoQ10 prior to moisturising.
Once your skin is prepped and ready, start with Advanced Tinted Moisturizer for a radiant and lightweight coverage. This foundation includes sunscreen and anti-ageing ingredients, working double time to give your complexion a dewy look while keeping your skin youthful.
Set your foundation and highlight flawlessly with Nu Colour® Finishing Powder – which helps absorb excess oils and reduces shine for a matte look. A light application of LightShine Blush Duo in Pink Cloud, and you're almost ready to rock the day.
Nutriol® Eyelash Treatment is our most recent addition to Nu Colour®, and it will soon be your new beauty weapon! This little guy is brilliant – containing a seaweed derivatives rich in polysaccharides, this clear gel strengthens and lengthens delicate lashes from roots to tips.
Use Nutriol® Eyelash Treatment prior to mascara for extra protection. It can also be used to enhance and set your eyebrow shape to complete your "just woke up" look.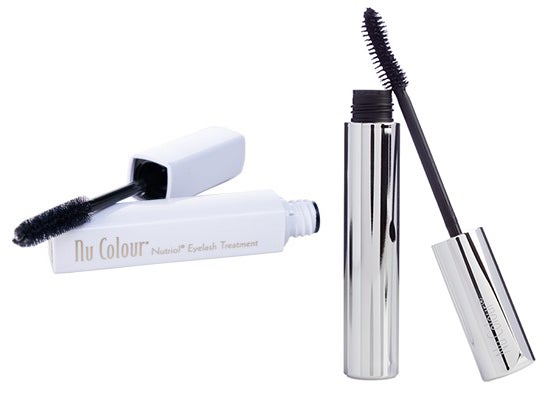 To finish the look, our LightShine Lip Plumping Balm will do just the trick. For an instant boost, apply the balm throughout the day to moisturise your lips and perfect your pout. This balm has a lovely sheer pink tint that is the perfect finishing touch for everyday wear.
And voilà – you've created your "just woke up" look, but better.