Pacific Management
Pacific Management
Tyler Whitehead
President, Americas Region
Tyler Whitehead is the president of the Nu Skin Americas Region, including the United States, Canada, Latin America, and the Pacific Region. Immediately prior to his appointment, Tyler served as vice president of Sales and Operations for the Americas Region. He also formerly served as a vice president and as general counsel for both Pharmanex and Nu Skin.
---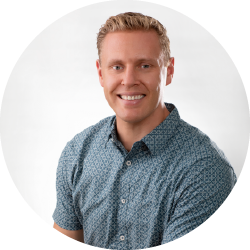 John Hobby
General Manager, Pacific Region
John has been working in the Direct Selling industry since the age of 18. He began his career as an Independent Distributor to expand his knowledge of Direct Selling. John later joined the Direct Selling business from the corporate side, working in numerous positions with a focus towards driving sales growth, strategic business planning and developing sponsoring initiatives. John's passion for working with people to overcome their challenges in life has encouraged many to create their own success. 
---
Tracy Clifford
Sales and Marketing Manager, Pacific Region
Tracy brought extensive sales, leadership and training experience in the Direct Selling, Beauty and Health & Wellness industries. She has led key responsibilities for large scale sales teams and worked cross-functionally on creating and implementing strategic initiatives to drive sales and motivate teams. Throughout her career in Direct Selling she has really honed her relationship management skills and cites coaching, leading and development as her greatest passion.
---
Gilbert Lum
Financial Controller, Pacific Region
Having worked across a wide variety of industries, including motor vehicle, gaming, pharmaceutical, and more, it was Nu Skin where Gil truly found his place. Gil has been with Nu Skin Pacific for nearly 10 years, and genuinely believes in Nu Skin's ability to empower people to improve their own lives as well as those less fortunate.
As the Financial Advisor, Gil has provided a backbone for the company to grow in their success, while working across all departments to provide a seamless and unified financial operation. 
---
Paul Smith
Logistics Manager, Pacific Region
Paul Smith is a senior supply chain professional with over twenty years of leadership experience. Paul started with Nu Skin in the very beginning, joining Nu Skin Pacific's launch year in 1992 and currently serves as the Logistics Manager for the Pacific Region.
He is responsible for the region's total supply chain function and needs, and has built an efficient, productive supply chain organisation. Paul's passion for people translates throughout his work, and fits perfectly within Nu Skin's compassionate culture. 
---
Maxime Giaubert
Sales Team Leader, Pacific Region
Maxime Giaubert has been working with Nu Skin for four years as an Account Manager and Market Analyst. He has a Master in Accounting and Business and has built many relationships with sales leaders in the whole Pacific region. Maxime has been using his analytical skills and critical thinking abilities to assist with the strategies for the Sales and Marketing teams. Maxime has been promoted to Sales Team Leader where he will continue his Sales and Marketing analytics and he will also lead the Pacific Account Managers.
---
Sam Hobby
Marketing Team Leader, Pacific Region
Sam Hobby has been with Nu Skin Pacific for six years, four of which have been overseeing product as part of the Marketing Team. Over these years he's gained valuable industry experience, built sound relationships with sales leaders and developed a worthy knowledge of Nu Skin's products and platforms. In addition to continuing his role in managing product-based initiatives, Sam will now also focus his efforts in leading the marketing team to continue in creating quality campaigns and content, in partnership with our sales team to best support our growing sales field.