Products
ageLOC TR90 Products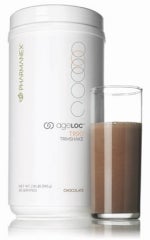 AGELOC TR90 TRIMSHAKE
(Chocolate/Vanilla)
ageLOC TR90 TrimShake helps you control calories and is a great source of the high-quality protein that your muscles need. It also helps you reduce your food cravings while helping you feel fuller longer by producing a feeling of satiety.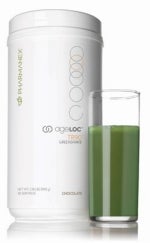 AGELOC TR90 GREENSHAKE
Lactose free
Gluten free
Soy free
Vegetarian proteins
Greens:
      ·Wheat Grass
      ·Alfalfa
      ·Spirulina
      ·Chlorella
      ·Beet Root
      ·Spinach
      ·Barley Grass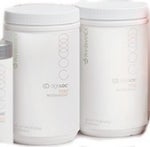 ageLOC TR90 Protein Boost
Great-tasting protein shake formulated from a unique blend of three plant derived protein sources: pea protein, rice protein, and chia seed protein.
* Dairy and gluten free, vegetarian.
Natural Vanilla Flavor
30 Servings
12g Vegetable Protein (Pea, Rice, Chia Seed)
4g Carbs (Sweeteners – Xylitol and Stevia)
Lactose Free
Gluten Free
Soy Free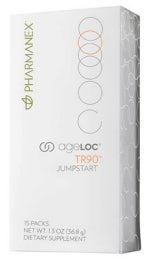 AGELOC TR90 JUMPSTART
When beginning a weight management system, a good start is key to your success. ageLOC TR90 JumpStart is the perfect push to get you primed and ready for success. You can see the beginnings of success in just 15 days—and experience all the motivation that comes along with it. For the first 15 days of the program, take this innovative product in the morning to help you achieve your goals. Mix it in water or your favorite beverage (for example, try it in hot water or g3).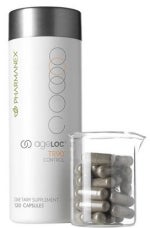 AGELOC TR90 CONTROL
ageLOC TR90 Control makes it easier to stay on the path to success. For 90 days, take two ageLOC TR90 Control capsules two times daily with meals. For best results, take 15–20 minutes before meals.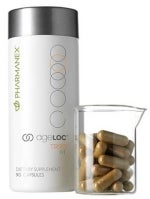 AGELOC TR90 FIT
ageLOC TR90 Fit is a great way to get your body back on track. For 90 days, take one ageLOC TR90 Fit capsule three times daily with meals. For best results, take 15–20 minutes before meals.
---
This site is intended for the United States only. Regulations vary in many countries around the world. Please refer to the applicable market for information on www.nuskin.com or the products sold in countries outside of the United States.