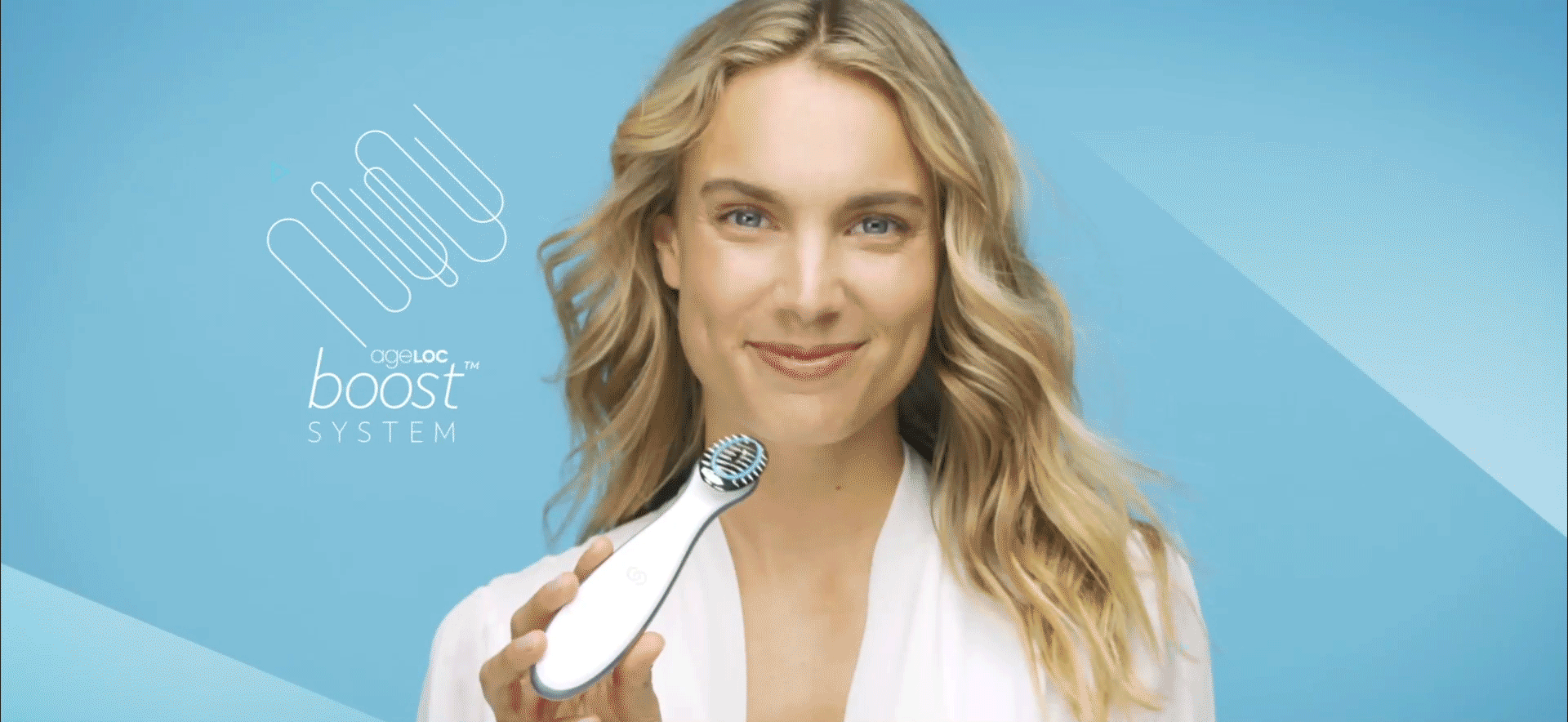 your daily beauty boost
Boost your skin's natural beauty with visibly brighter and bouncier skin with an innovative skin care system powered by beauty device technology and exclusive formula.
Meet ageLOC Boost System and discover the beauty device solution you never knew you need. Watch this 1-minute introduction video now!
"As with Nu Skin's philosophy, we don't just talk, we walk the talk.
The benefits of this system are being proven and reinforced by our clinical studies."
Dr Helen Knaggs - Vice President, Global Research & Development
Users from CLINICAL EVALUATION rave that:
"My skin appears brighter" "My skin looks lit from within"
"The system works fast and has powerful benefits"
85%
IMPROVEMENT IN RADIANCE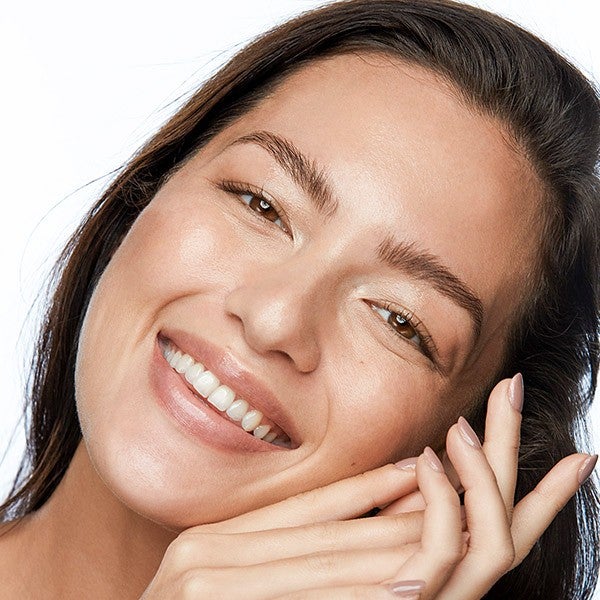 78%
IMPROVEMENT IN FIRMNESS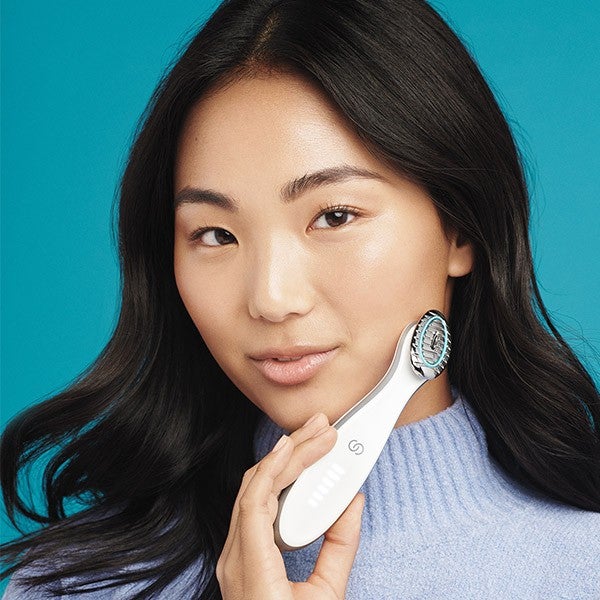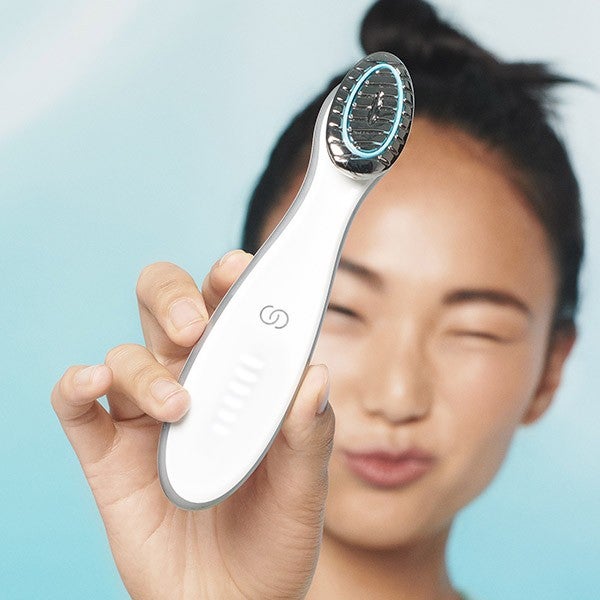 77%
IMPROVEMENT IN BOUNCE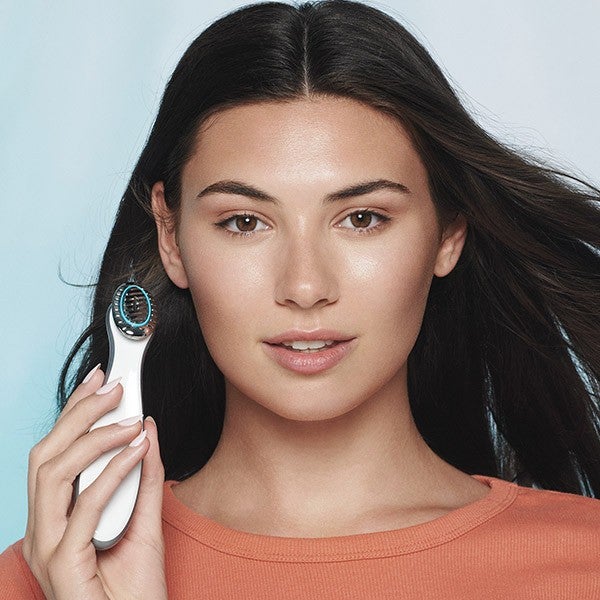 75%
IMPROVEMENT IN TEXTURE
73%
IMPROVEMENT IN PLUMPNESS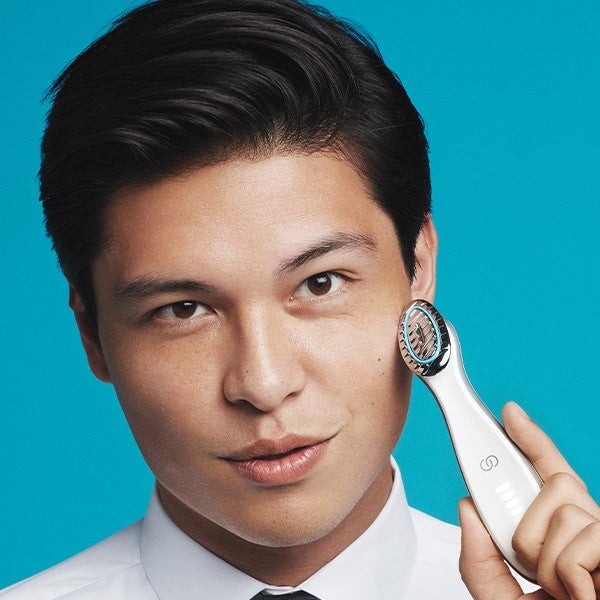 85%
IMPROVEMENT IN SKIN TONE EVENNESS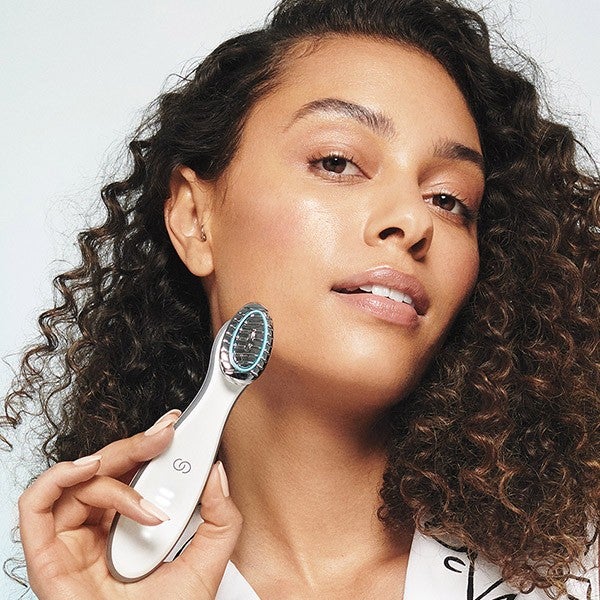 Results refer to improvement over baseline clinically graded from a study of 32 subjects, 25-40 years old, who used ageLOC Boost System (device and activating treatment) once a day for 12 weeks.
___________
powered by exclusive
technology and formula
ageLOC Boost device is powered by an exclusive variable pulse microcurrent technology.
The ageLOC Boost device sends intermittent, variable pulses to the skin, eight times a second. The pulses are charge-balanced, so they switch from positive to negative every 2.4 seconds.
What does this mean?

- Optimizes skin for a youthful complexion

- Randomized pulses help to prevent skin adaptation

- Charge balance creates comfort in a single, powerful step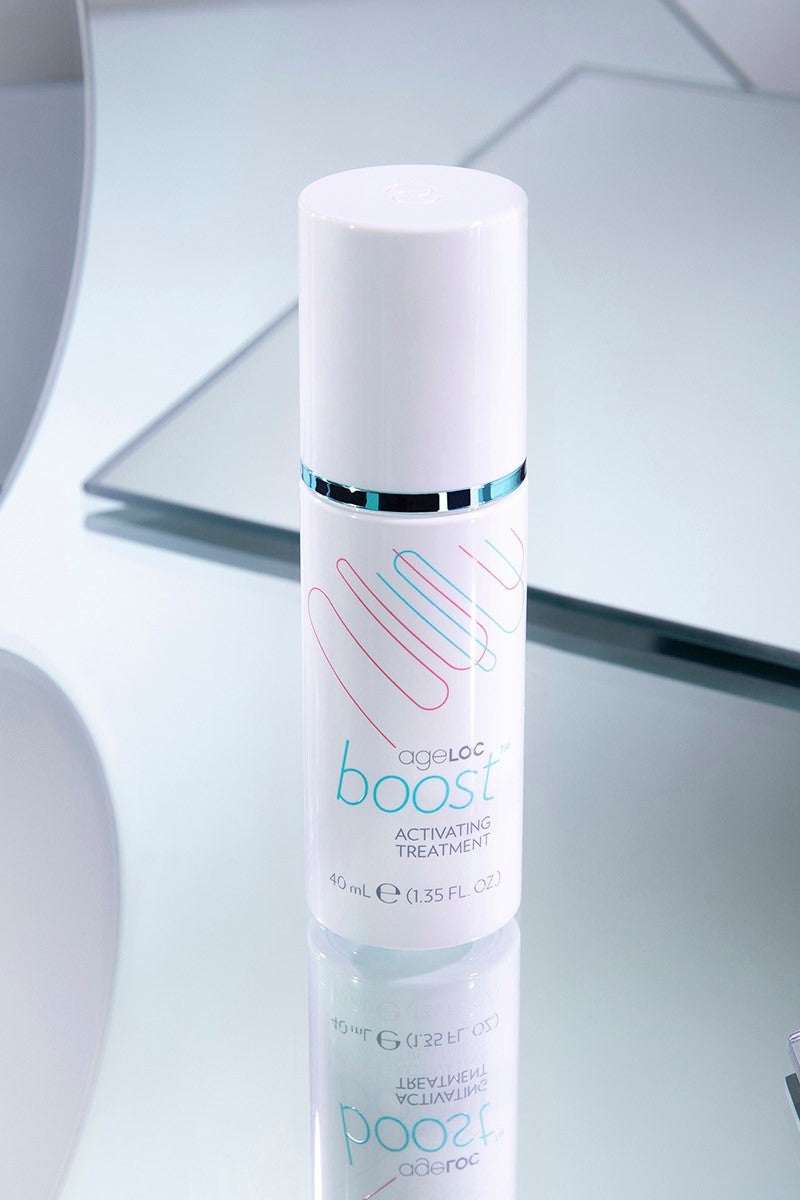 ageLOC Boost Activating Treatment is formulated with efficacious ingredient blends:
Spotless Concentrate
Helps reduce the appearance of hyperpigmentation and dark spots for a more even-looking skin tone.
Watch video >
Plumping Blend
Hydrates and softens, while giving skin a fuller, plumper appearance.
Watch video >
ageLOC® Blend
Nu Skin's exclusive technology that targets signs of aging to help maintain a youthful, vibrant appearance.
"ageLOC Boost delivers clinically proven results from Nu Skin's exclusive patent-pending technology that works hand-in-hand with a specially-designed formulation to conduct the microcurrent while supplying powerful ingredients to the skin."
Dr Joe Chang - Chief Scientific Officer & Executive Vice President Of Product Development
easy, effortless, effective
2 minutes daily boost
We know you have been underwhelmed by results and overwhelmed by choices. You want products that work harder and benefits that last. ageLOC Boost System will renew your confidence with results that only Nu Skin–the World's #1 At-home Beauty Device System Brand in 2017 and 2018 is uniquely positioned to deliver.
Source: Euromonitor International Ltd; Retail Value RSP terms; all channels; 2017 and 2018. Includes at-home Skin Care Devices exclusively paired with topical consumable of same brand. Based on Euromonitor custom research methodology, Jan/Feb 2019. Includes electric facial cleansers as defined in Passport database; does not include hair care/removal, body shavers, or oral care appliances.