The Pharmanex Difference
Pharmanex is inspired by nature, powered by science. That's where we come from, and that's where we stand. It started in 1994, when Dr. Michael Chang and Dr. Joe Chang realised that many plant species are verified by science to be able to support our health and that those plants often work effectively when accompanied by other natural elements.
Pharmanex was founded in 1994 with the vision of improving lives through quality food supplements developed with leading science. This desire to do good made it a perfect fit with Nu Skin when it officially became a part of the Nu Skin Group in 1998. We haven't looked back since.
Today, over 20 on staff scientists lead the Pharmanex research and development team. These scientists review published clinical and scientific studies to identify botanicals that may contribute to our health. They also examine the natural, healthy processes that take place in the body and determine how nutritional supplementation can support these functions, then combine the two to create the fantastic products in our range. The results can be seen in our products, with claims that are based on evidence, not anecdote, and made with active ingredients at tested, clinically effective doses.
Quality and consistency don't just happen. It's something we work on constantly.
It first began in 1996. Dubbed the '6S Quality Process', this stringent code was applied to the development of every product to help ensure that every item in the Pharmanex range exceeded industry standards. To this day, we continue to strictly monitor Selection, Sourcing, Structure, Standardisation, Safety, and Substantiation for everything we produce.
See it in action
The Pharmanex BioPhotonic Scanner
Developed by experts at a top U.S. research university in 2003, this patented tool non-invasively quantifies carotenoid levels in the skin through Resonant Raman Spectroscopy.
Carotenoids are a family of more than 600 pigments found in nature that give colour to egg yolks, tomatoes, all green leaves, fruit and flowers. Quantifying their presence in the skin can help its users add variance to their balanced diet by introducing more fruit, vegetables, or food supplements that contain carotenoids.
Learn more about the Scanner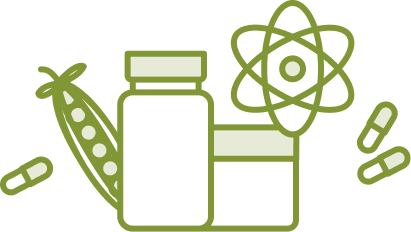 We want our products to be excellent, so we use the best nature has to offer and always use a scientific approach
Discover the Pharmanex range
From our wellbeing programme to food supplements, there's plenty to explore.
See the science behind our other products