Norris & Celeste See
Norris & Celeste See



Be relentless. Persevere, persevere, persevere, and never stop. Have faith in God...with Him, all things are possible.
Like with most people, Nu Skin never was part of Norris or Celeste's life plan.
Norris, the 3rd of 4 siblings, comes from a Chinese family running a traditional business. While that might have paved the way for him to help run the family business, his passions steered him toward an unconventional path. Even in his young age, he has pursued unconventional passions: from creating computer programs to racing go-karts and cars.
Celeste, on the other hand, always thought that success was defined by carrying an "attaché case" to a big office and getting promoted higher in the corporate ladder. After graduating BS Accountancy from the University of San Carlos with Magna Cum Laude honors, she was already offered positions from 6 companies in Manila and Cebu. She was well on her way to pursuing the path of corporate success as laid out for her by her mom and dad, who held regional leadership positions for Nestle Philippines and Ayala Life, respectively. But like Norris, her passions drove her to another direction. Aside from music and arts, she's always had the passion to lead, serve and contribute which was already recognized by her teachers and peers, even at a young age.
It was a friend and an officemate who introduced Celeste and Norris to the most unconventional career path they never dreamed they would encounter… Nu Skin.
At the time they heard of Nu Skin, Norris was employed as a software engineer; he knew that his goal to reach a 6-digit monthly income was a far reality with his regular job. Celeste, on one hand, was fresh from the board exam and thought of Nu Skin as a job offered to her by a friend she couldn't refuse. When she realized it wasn't what she expected, she settled for just aiming to get her money back.
Not having a clear reason or WHY to do the business was Celeste's biggest challenge. Add to that the frustrations of her parents who, understandably, didn't see the practicality of her decision to turn down job offers despite the effort she put in to graduate with honors and secure her professional license. Her peers, former classmates and teachers looked down on her and thought she had gone crazy for choosing to do MLM.
For Norris, an introvert who had grown up mastering the mechanics of computers and cars, it was a great stretch for him to just even talk to people. It was a slow, yet steady, adjustment for him to get comfortable dealing with clients and partners.
Despite these challenges, they both knew one thing: there was simply no other vehicle in the world that would get them closer to their dreams. So while the rest of the world may have settled with just dreaming the life they want to live, through Nu Skin, they have begun to live their dreams.
Hitting milestones in the business, reaching their 1st million pesos and hitting Ruby, increased their confidence not only in themselves but more importantly, in their ability to help their partners hit their own goals. It also opened their minds to aim for bigger goals.
When asked about their strategy in growing their business and their team, they both agreed that: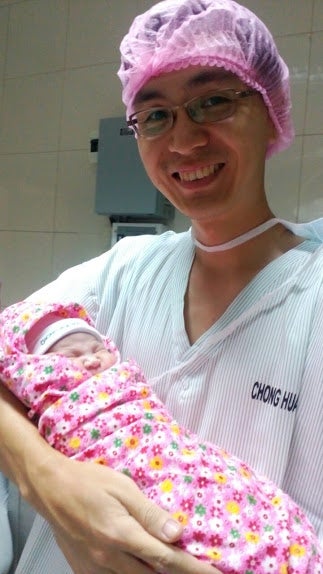 Success is tantamount to setting goals. Without targets, nothing could be accomplished. Our next goal is to double the business: produce Stars and grow leadership and character in our partners, and God willing, be Team Elite soon. The BDM, expos, and trips are the best platforms for us to utilize so we could hit these goals. Most of all, drilling into the basics is the key to growing our business well.

They both also attributed their success and growth to the uplifting culture in Nu Skin:
The culture in Nu Skin is one of the reasons why we've kept going and growing. The growth of other people continues to stretch our belief and inspires us to improve ourselves more. We are also inspired by the lifestyle of the leaders in the business. The Nu Skin lifestyle of time freedom, money freedom, and being an impact to people, is what we would want to emulate.
Their road to hitting Blue Diamond was riddled with set-backs. They were balancing their business with a rather complicated pregnancy where Celeste had to take several months of bed rest. But they learned through all that and all the other set-backs and challenges they have faced in the past, the importance of staying focused and acting inspite of what they were going through.
Learn to act inspite of your mood. Everybody goes through bad days; that's why it's very important that your reason for doing the business should be clear and unshakeable. This is what keeps us in the business. It's also very important to keep in touch with your uplines and stay connected to the team. Most of all, having God involved in the business is very crucial. Faith in God, together with belief in the business and taking action, can accomplish miracles.
Another crucial element for them in impacting their organization is integrity in their leadership. They do this by consistently going back to basics.
Doing the fundamentals is the key. You have to walk your talk by getting back to the basics.
One of the perks they have found in working their Nu Skin business is the power to choose: the power to choose the people that they work with, the power to choose how to spend their time.
They also treasure the wonderful friends they have made in the business, as among their most trusted and truest friends.
They also have enjoyed the travels their business has taken them. The exposure and the chance to work with different cultures have taken their personal and business growth to a whole new level.
As Norris would put it:
In order for you to have a successful business, you have to learn to understand people, be an overflow of blessing to people within your circle of influence, and extend to circles beyond your reach.
Introspectively, they continue to cherish how the business has given them opportunities to grow and be better, everyday.
Celeste explains:
Challenges are necessary for growth. You have got to allow pruning for you to bear a lot of fruit. Your business will only grow when you grow. Character definitely makes or breaks you and your business; it predicts your future.

Like every Blue Diamond, Norris and Celeste have their own very special story of ups and downs, of challenges, and even harder ones. But when many around them gave up along the way, they can now say that every mistake, every rejection, every hurdle was all worth it… simply because they didn't quit.
As they both would ultimately say about the real secret to their success:
Be relentless. Persevere, persevere, persevere, and never stop. Have faith in God... with Him, all things are possible.
---
*To qualify for any pin level you must meet all requirements of the Sales Compensation Plan, including retail sales. For a complete summary of the Sales Compensation Plan, please contact the company at 8-NUSKIN (868-7546) or email us at 48hr_reply_phils@nuskin.com.