Jose Miguel Ybañez
Jose Miguel Ybañez
Start today, take the first step, and never look back.
As I realize there is no perfect life, nor a perfect man, I begin to understand that perfection comes in the form of a fulfillment of a purpose; a purpose that ends and begins with a story.
Mine starts when I was born into this world. I grew up in a well-to-do family as my father was a lawyer and my mother was a teacher. During my early childhood, I had everything provided for me and as a fairytale would often narrate, "everything went according to plan". However, this did not last long, because as life would have it, true victory would not come without definite failure. It is by going down into the abyss that we recover the treasures of life.
I am sure most of us have had more quandaries to count than the fingers in our hand; I only wish to tell you that my struggles began when I was an adolescent and continue up to this very moment. Struggles of destitution, depression, and bereavement are just a few of many burdens I have stumbled upon. Regardless of magnitude, these adversities are irrelevant for a mind that has decided to disallow circumstance from dictating what a person will become.
With my uncompromising intention to shape my own destiny, at the age of 20, I decided that despite all odds, I would do whatever it would take so time and money would never be a problem for my family and I ever again.
Throughout my uphill battle towards self-liberation, ultimate success was never final. Along the way, I had joined a number of other companies from the same industry. Sugarcoated promises of easy money, passive income, and fame had baited me into their schemes. Although I had the drive and willingness to succeed, I had gained almost nothing with the amount of effort and goodwill I had invested into each venture.
Restless and impatient, I would participate in any money generating activity I could get my hands on just to survive beyond my humble day-to-day means. As I was at the brink of utter discontent at how different my life was from those who had it easy, a silent voice told me to keep moving forward. Fortunately, I listened.
I trusted that voice not because I knew there was a way out, but rather, because I did not leave myself with any other option but to make it out.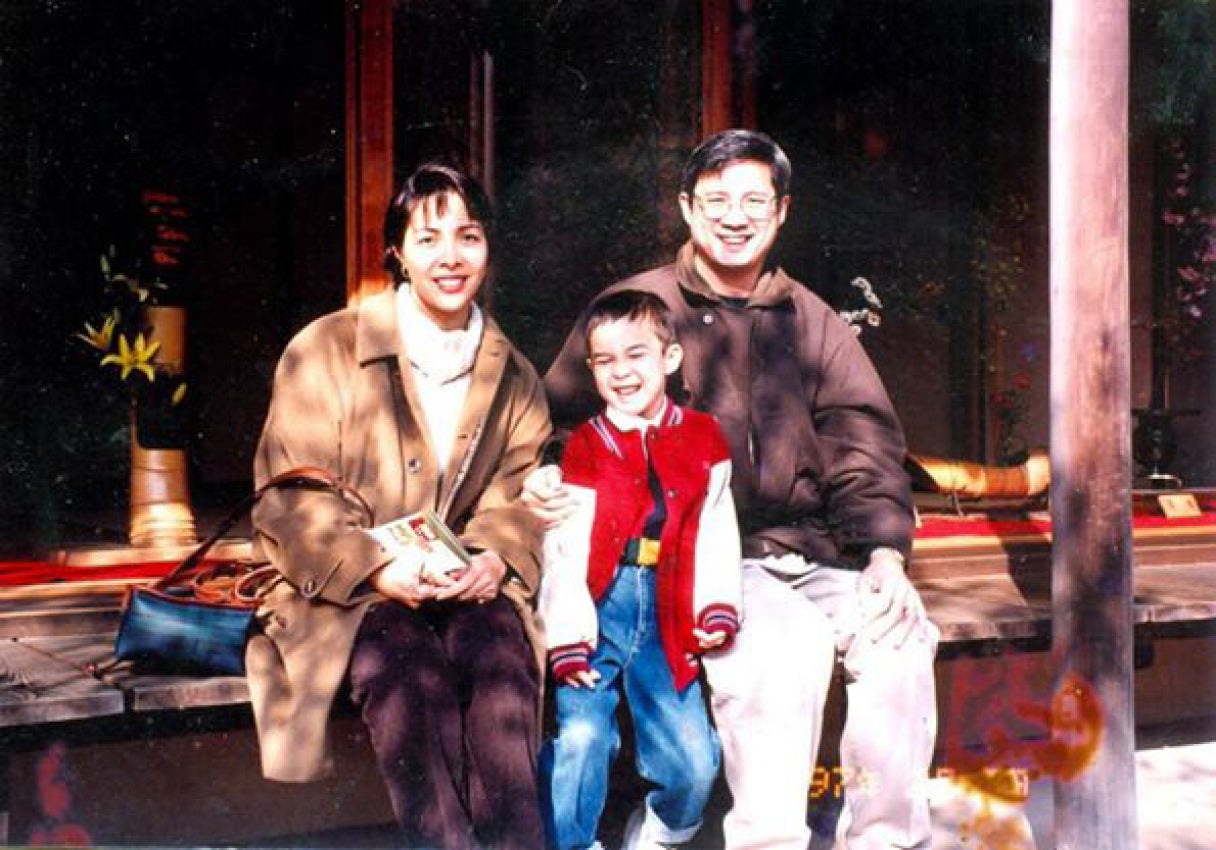 And with much resilience, after scraping through year-by-year, by the divine grace of God, that voice led me to Nu Skin.
I was introduced to this business by an acquaintance of mine from college and although I did not know her personally, I snatched the opportunity like a lost coin on the street. I was unaware that this certain coin happened to be forged out of the purest form of gold and was bound to change the entire course of my life.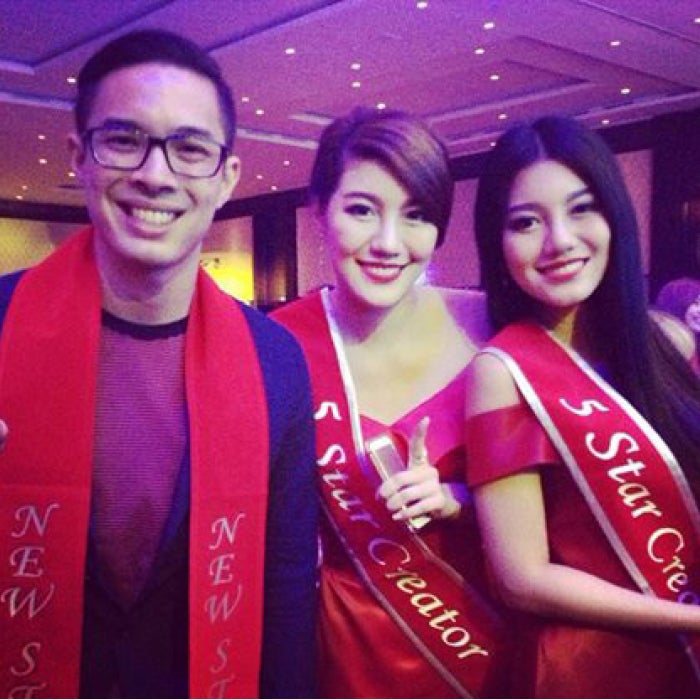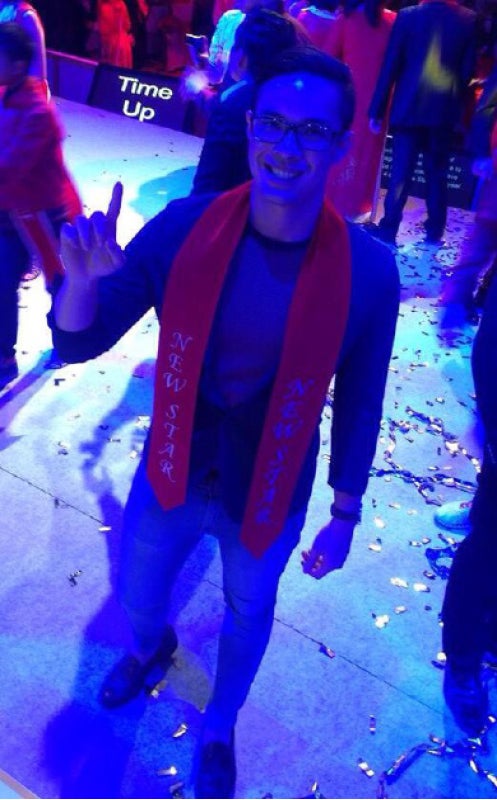 Upon seeing the pin title "Blue Diamond", that was it for me. I decided to give it a shot. No dilemmas on whether or not it was network marketing, if people would join me, if I was cut out for it, or if I had enough funds. It was only my unwavering crusade towards something commonly known as "the better life" that led me to take not only a leap of faith, but prepare myself for a life long commitment. There were no guarantees, but for the reward of freedom, it was an unmistakable choice.
But as nothing great in life comes easy, the path to Blue Diamond was no exception. I started the business using my daily allowance for transportation and company events that in turn, led me to skip lunch and dinner almost everyday. I encountered judgment, rejection, and mockery from people closest to me. Furthermore, juggling the business with my senior year curriculum did not make things any more convenient. All in all, it was a tough road. Through the inspiration I received from books, trainings, and like-minded individuals, I was able to push through, grow, and come out as a redefined person each day.
After a year or of endlessly working day and night, with chisel and saw, I stand in front of you today as the youngest and fastest to reach the Blue Diamond title in the Philippine market—not for myself, but for everyone to see that it is possible. Change is possible.
In a span of a year I was able to receive a number of blessings through this business; a car, international travel, and a generous amount of paper assets to name a few. Beyond these material things, this business has given me abundance in both mind and soul. I believe that success can be created elsewhere, but in Nu Skin you are given the opportunity to be aligned with your goals, certain of your future, and relevant to the world, all at the same time.
To each and every one of you out there who is looking for another possibility, a second chance, or a better future, I want you to know that it is out there. It exists. It is within your grasp. Wealth does not start with a million dollars; it begins with your state of mind. Before all things, you must accept that you will be tried, and you will have to change. You must be ready to sacrifice who you are now for the person you are willing to become.
In a span of a year, my story has turned into that of resolution, revolution, and rebirth. All of this would not have been possible without their polar opposites, just as gold is purified by fire, and strong men in the furnace of adversity. Embrace your current struggles and carry on, for whatever hardship you are facing now is only a mere prerequisite for your ultimate and final victory.
Ladies and gentlemen, we are at the forefront of a new era; an era of possibility and change. It is only a matter of time before this industry is professionalized and people will be perceptive enough to pursue this respectable track. It is only a matter of time before people will finally see the true meaning of being a force for good and making a positive impact on people's lives. And it is only a matter of time when Nu Skin will completely lift people up from the illness of poverty and make the world we live in worth living for.

So BELIEVE by walking your path by faith, not sight.
HAVE COURAGE by facing your fears, and acting in spite of them.
LET YOUR LIGHT SHINE so that other may find theirs as well.
Start today, take the first step, and never look back.
---
*To qualify for any pin level you must meet all requirements of the Sales Compensation Plan, including retail sales. For a complete summary of the Sales Compensation Plan, please contact the company at 8-NUSKIN (868-7546) or email us at 48hr_reply_phils@nuskin.com.