Justin Wendell Tee
Justin Tee
"With the blessings of the Nu Skin business, I now realize that there are much more important things than just money. I built a passion of helping other people. That is the reason why I work hard, to inspire people everyday and to give them hope that both success and happiness can be found in the Philippines, and that is if they do Nu Skin."
I graduated from De La Salle University with a degree in Industrial Engineering and I used to work for an IT company known as "Fast Track Solutions" as an SAP consultant. My original plan was to have 2 years of experience in the Philippines and after which go to Singapore to work with my younger brother. My brother's salary was around 5000 Singapore dollars (170,000 in pesos), which is what I make in one year. I felt overworked and underpaid and at the same time felt that my life was becoming a routine, doing the same things everyday. One day it just hit me that even if I will earn triple, or quadruple, it wasn't how I wanted to live the best years of my life. I was looking for something that can give me time and financial freedom and that's when I decided to change paths and go into business instead of corporate.
My older brother, who works for Procter & Gamble has a lot of experience in franchising. He has franchises like: Master Siomai, Belgian Waffles, Nuat Thai, Bibingkinitan, Zen Tea and Lay Bare to name a few. He was doing very well with all his franchises, earning an average of PhP30-50K per franchise. I wanted to get into it as well but I just didn't have the capital to start of about PhP500,000 to PhP1Million per franchise. I didn't even have PhP50K in savings. I was looking for a business venture similar to a franchising business without having that big capital. And that's when I was introduced to the Nu Skin opportunity.
It came to me at the right time in my life. It was a time when I realized that if I didn't change anything in my current situation, my life in 5-10 years would still be the same. At first, I was very hesitant since I didn't want to be labeled as a Nu Skin Agent. More so I didn't want to be involved in those recruitment or pyramiding schemes. But then I was curious and wanted to know how people in Nu Skin earn their income and how a Blue Diamond can earn millions every month. When I understood how the business works, it made me see a different perspective. It's about creating leverage, 5% 6 generations of executives. As an industrial engineer, we study systems and supply chain management. I understood that the compensation plan was no pyramiding scheme but a different form of supply chain. And because I knew it's legitimate and that it has big potential, I decided that I would start my Nu Skin business.
As an independent distributor I knew I should know more about sales, that's why I have to use to the products. I also knew that I should expand my Nu Skin business to grow my market share. I was very excited to start but at the same time I was nervous. I started to think what my parents and friends would say once I get into this type of business, and knew they wouldn't be as positive. I was scared of rejection and humiliation. Afraid that I would fail but knew one thing that will guarantee my success and that is to make a decision right here right now. That that if I do Nu Skin, I must make a commitment that I will never quit, I will never give up, I will never lose; for whatever challenges I will face, I will move forward and finish what I started. I will give everything that I've got and make success in Nu Skin my one and only option. That was the most important commitment I made in this business, the decision to be successful. That day of April 26th 2010, I signed up the account form not just a distributor but already a Blue Diamond. It just took me 3 years 11 months and 5 days to be officially recognized as one.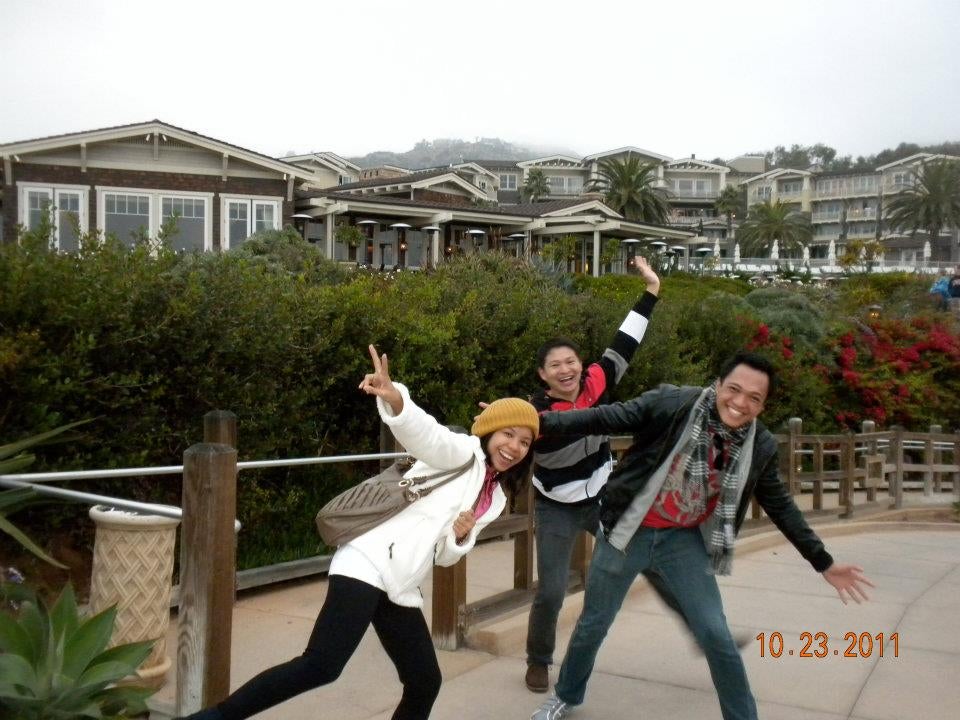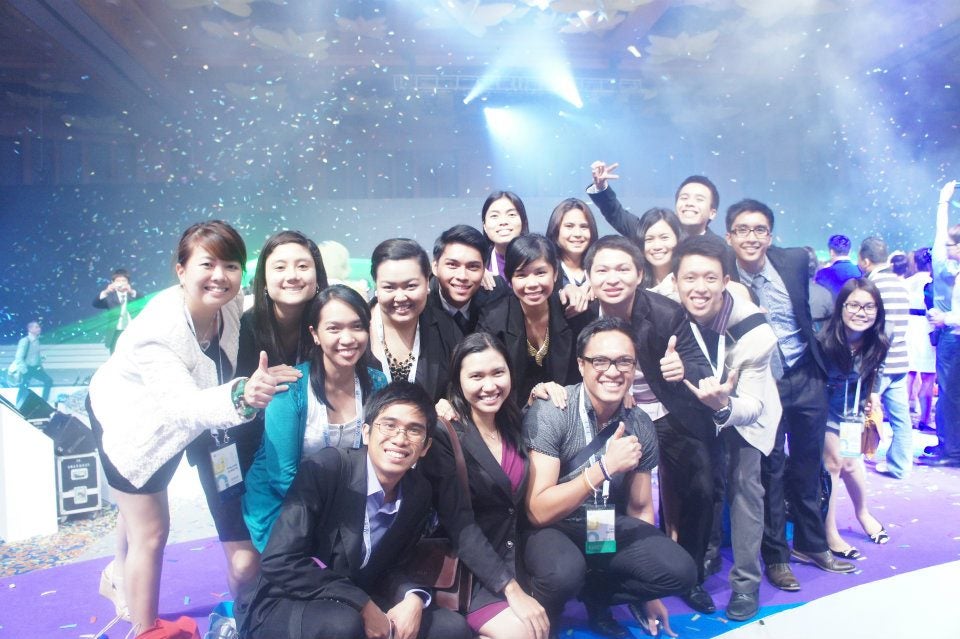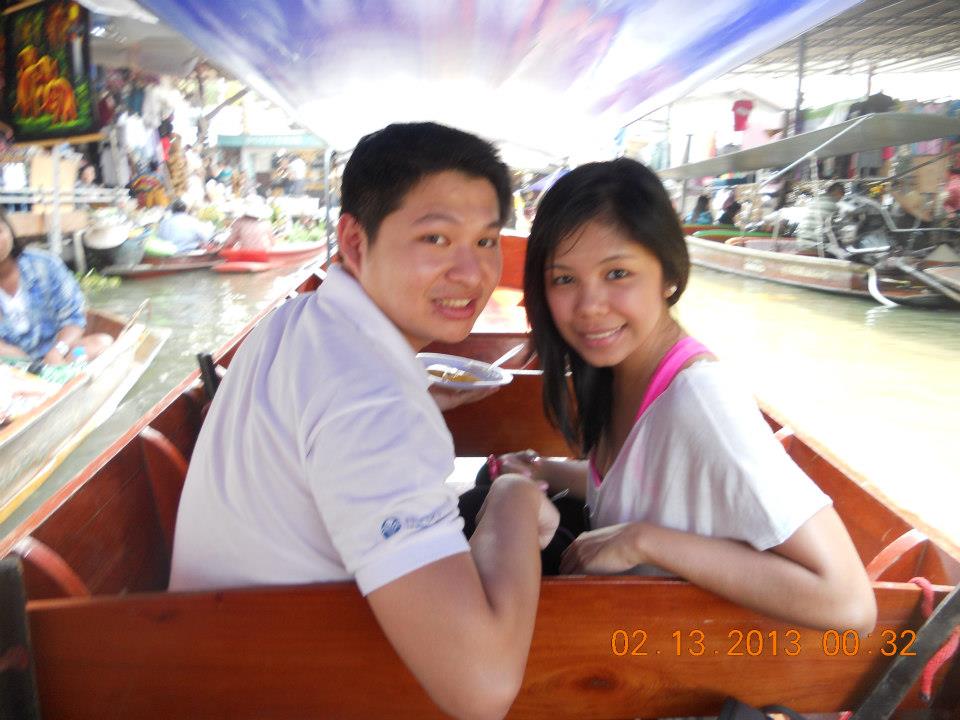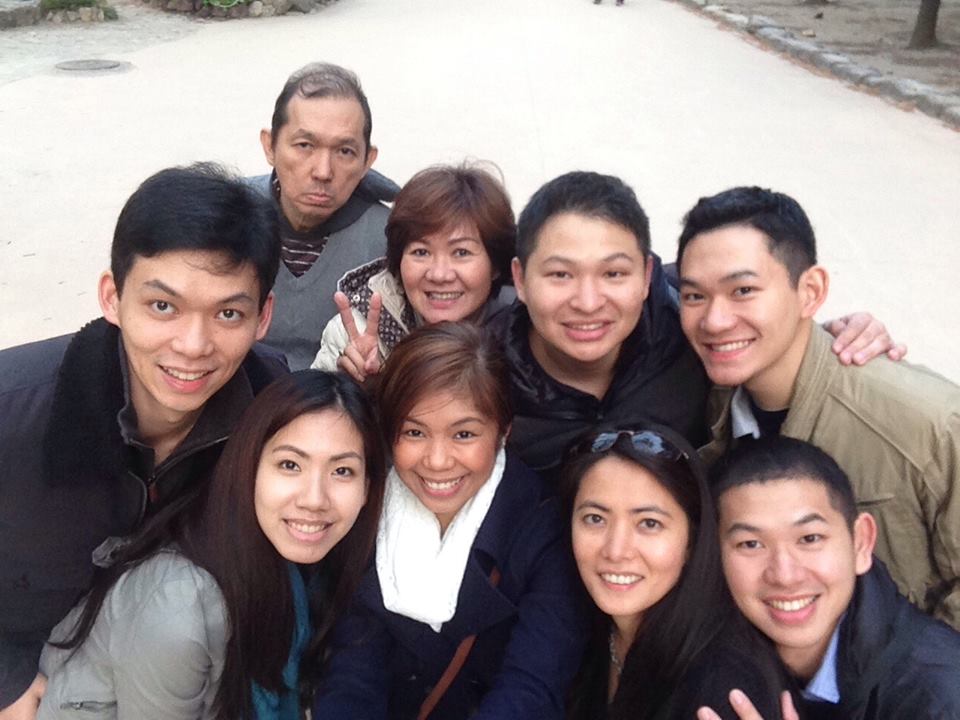 Doing this business really changed my life. First of all, my income changed. I was used to making just PhP20,000 in my corporate job but after a year of doing Nu Skin part time, I started to make PhP100,000 consistently as a Ruby executive. That's when my mom started to believe that this business was real and finally understood why I chose to do the Nu Skin Business. Secondly, I grew as a person. Because of the world–class personality development and leadership trainings, I understood that for my income to keep on growing I have to keep on learning. I started to build people and leadership skills, which was something I never had in the past. Lastly, my life changed. With the blessings of the Nu Skin business, I now realize that there are much more important things than just money. I built a passion of helping other people. That is the reason why I work hard, to inspire people everyday and to give them hope that both success and happiness can be found in the Philippines, and that is if they do Nu Skin.
People always ask me if this business is easy, to be honest, Nu Skin was one of the hardest things that I ever did but it's the most rewarding. It wasn't hard physically, but more mentally and emotionally. Mentally by keeping focus in the business everyday knowing that the enemy of great is good, and the enemy of excellence is complacency. Emotionally, since I still get rejection from people and it still hard. People still quit left and right and it's frustrating to see people quit on their dreams. In times of hardships, I always bring myself to why I do Nu Skin. I knew my goals were bigger than any obstacles. Every time I am down, I bring myself back to my commitments, that I will do whatever it takes, I will never give up, I will finish what I started. I said it in good times or bad times it doesn't really matter because commitment is staying loyal to what you said you were going to do, even after the mood you said it has already left you. Even when circumstances change, I still keep my word. And keeping my word for 4 years is why I became a Blue Diamond.
I feel so lucky to be part of this journey. God has really blessed me in numerous ways. I have made 5 Million pesos in total commission over the past 4 years, and from our LTO launch last November, I was able to make 1 Million pesos from November to December. I was able to travel to different countries such as Singapore, Malaysia, Korea, Thailand, and the United States all because of the Nu Skin opportunity. But more than that, I was able to help 15 people in my team to have a solid business achieving at least ruby executive status and above, earning at least 100,000php every month. I thank God everyday, for all of this is His work.
This success is not about me, it's about the people around me that made this success possible. First, I would want to thank my family for all the love and my friends for all the support. You guys provided me that hunger to succeed. Secondly, to all my Nu Skin consumers, I thank you for continuously using our remarkable products. To my team, you guys are awesome; you guys bring me back to my goal at times when I start to doubt myself. Thank you for believing in me. I tell you guys, once you get to Blue Diamond you don't have to worry about money or time ever again. For now until you get there, everything else in between doesn't matter. The challenges are part of the journey to build your character and success. To my mentors, I will be forever grateful. Everything that I learned was because of your wisdom and selflessness in sharing and training. Thank you to Sandy Martinez, Dennis Ong, Liza Pamintuan Magtibay, Daniel Laogan, Caloy Capacillo, Pao Ebora and to my sponsor Philline Donato for all the help and support. To the love of my life, Tor Rodriguez, thank you for inspiring and pushing me everyday. If there is one person who believed in me right from the very start, that I would be successful, it has always been you. I am so excited for the life that we're going to build together in the years to come as Blue Diamond Executives. Lastly to God almighty, thank you for everything, for the gift of life and love, thank you for giving me Nu Skin and grooming me to become one of your leaders. Blue Diamond is just the beginning. This is all for Your glory Lord. Thank you God for it is done!
---
*To qualify for any pin level you must meet all requirements of the Sales Compensation Plan, including retail sales. For a complete summary of the Sales Compensation Plan, please contact the company at 8-NUSKIN (868-7546) or email us at 48hr_reply_phils@nuskin.com.