Justin Gatmaitan
Justin Gatmaitan
"Nu Skin is about changing lives. It will change yours first, then through you it will change the lives of the people around you as you empower them to succeed."
My name is Gatty Gatmaitan. I'm 26; I saw this business as a fresh graduate from DLSU after taking my degree in Industrial Engineering. I am blessed and proud to say that I have never worked a day in my life for someone else and did this business straight after college. I have no work experience except for maybe the sixteen years of playing varsity football and being the Captain of the DLSU football team. I come from a very sheltered background; I used to be this conio boy from the south without a care in the world. Actually I still am. And I loved this carefree kind of life. When I graduated I thought this kind of life had to end, that nowhere in the lines of waking up, playing football, studying just for the sake of staying in college and enjoying the rest of the day would ever intersect with the good future that I had to create. I was in the point of my life where I had thought I had to face reality, get a job and make some money, eventually.
Thank God for Nu Skin. Thank God for the person who invited me to this business, Justin Tee. Truth be told I did this business out of nothing at all. I signed up with Nu Skin because I wanted to make extra money and I had nothing better to do, with the sole purpose of not wanting to go to work yet and to prolong my bum life. I was quite the goalless individual and mine would probably be the lamest startup story you will ever hear.
But doing this business, things changed. First of all, my income changed, that I was doing this business part time by choice but nonetheless I was making more than most of my friends with corporate careers. My values changed and I learned to dream again. I learned that success and financial freedom was closer than I thought and I did not need to work for forty years rotting in some sort of thing they call a job to get there. That I could get success through being self-made and not through inheriting anything passed on to me by someone else. That's what I love about Nu Skin!
Nu Skin is about changing lives. It will change yours first, then through you it will change the lives of the people around you as you empower them to succeed. Where on Earth is this possible? Can you tell ALL your friends "hey, apply to the company I work in, I will teach you to make a 100k a month" or "hey, work in my family business, we can pay you a 100k"? Honestly, if you work with us, we can give you as much 100ks as you want. 500k, a million, you name it, we will go get it!
When Nu Skin really made sense to me, I realized, that although I may have left the football field, that champion in me was rejecting the idea of a mediocre life, was rejecting the idea of being bound by a boss and a pay check, was rejecting the fact of settling. Don't ever settle for anything else but the standards you set for yourself! I had found my passion, and that same passion I used to wake me up at 5am every day for football practice I simply transferred to this sport called Nu Skin, and best of all, it's all like a game to me. Would you want to have a job just playing a game? That's a day in my life every single day! I still don't wake up complaining that I have to work, I wake up with a smile on my face every day excited to go to war! :) And the same principles I used to win in football I used to win in this business.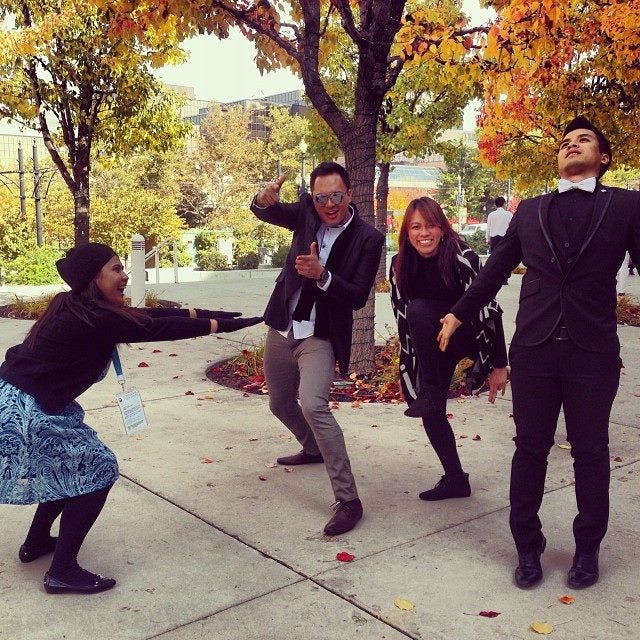 Rule # 1 Hardwork is duplicable!
I always act the way I want my partners to act. In my world, it was monkey see, monkey do more, because I wanted to lead by example. First one on the field, last one out. I figured that if my whole team was early everyone can get the job done! That if you are early in life, you will get to your goals on time. If you work harder, faster and longer than anyone else, you leave yourself no option but to succeed.
Rule # 2 Master your Craft
I was never born to be a Blue Diamond Executive, I trained to be one! And I'm still IN TRAINING to be a multimillion dollar team elite. In my years in football, training time was sacred, if we miss training, we run MILES as punishment or we get the bench, we sit out. I was never a bench player, here in Nu Skin training time is not just sacred, it's all that is HOLY! I would not dare miss out on the one possible training that could change my life, and believe me, I had one! And I'm sure you all will too, don't you dare miss it! So what did I do? I've been doing this business for 3 years, I have never EVER missed a single training. I am there in the NDTs, BDDs, and all possible events learning because when you stop learning that will be the end of it. I am continuously mastering my craft to be the best leader I can be for my team, so I can empower my leaders to be masters as well, that's why I attended over 400 trainings, listened to 200 audio CDs, read 30 books and listened to every good advice an upline mentor has told me. You are not Sandy Martinez, you are not Paolo Ebora, you are not me, but no one is stopping you form being the best you can ever be.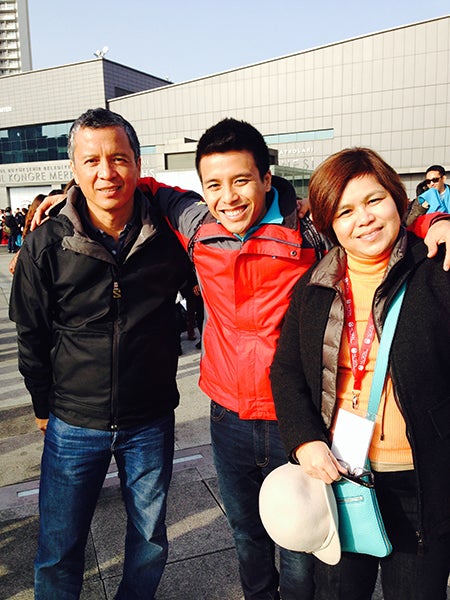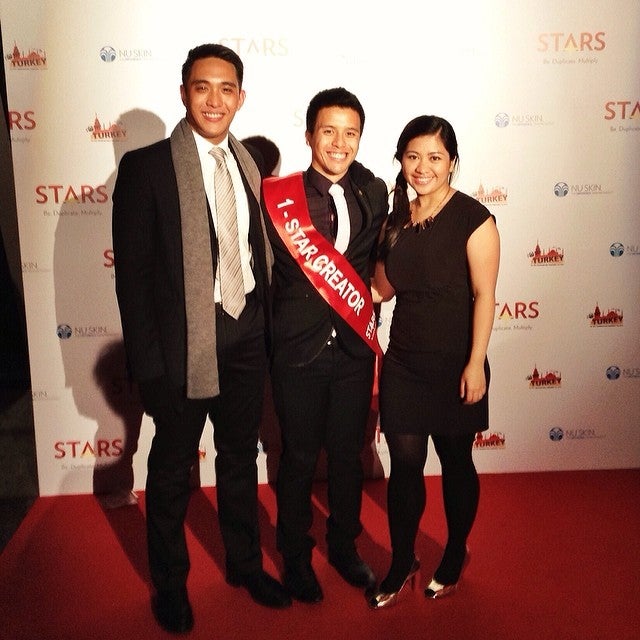 Because of these principles, October 2011 one year of doing the business I became a ruby executive. January, 2013, 2 years, Diamond Executive. It is February, 2014 and after three years of doing the business I am the fastest Blue Diamond Executive in the Philippines.
I leave you with this last rule,
Rule # 3 Don't be Normal
You only have one chance in life, best live it the best way you possibly can. The only way we can all do this is by maximizing this opportunity. Be proud, if you are the first one in your team to be up and about, for on that day, you were not normal, you were successful! Be proud, that while everyone was asleep, you were reading books, or doing calls or presenting to someone late at night for on that day, you were not normal. Be proud that while most of your friends, parents or relatives said it's not for them, or it will never work for you, you are still doing this business striving to succeed because on that day, you were not normal! You will be successful! So can we all be ABNORMAL? I challenge all of you; can we all be abnormally crazy, extremely excited, overwhelmed, every day because we are in the only business where we can live free?!
Nuskin can be the hardest thing you will ever do and the best thing that will happen to your life at the same time.

Remember this that not IF but WHEN you succeed here in this business, you will have the life that 99% of people your age could only dream of! You will have the times of your life!
Thank you again to my sponsor Justin Tee, for being my best friend and mentor at the same time. Nu Skin would not be the same without you. To Paolo Ebora, fearless leader, for casting your vision upon me, thank you. Thank you to my uplines Philline, Caloy, Daniel, Dennis, Liza, Sandy, for all sorts of support you have given me. Thank you to the team I work with, for the best collaboration of blue diamonds to give me the right aquarium to grow before giving the world to me as my ocean. I am grateful to you all. Thank you to my team, I love you all, and I would give my life up to each and every one of you. I will fight for all of your dreams.
I used to lead 20 men on a football field chasing after a dream. Now, our team, the dream, is bigger than it could ever be. Here in Nu Skin, no matter how big the dream, we will chase it down together!

---
*To qualify for any pin level you must meet all requirements of the Sales Compensation Plan, including retail sales. For a complete summary of the Sales Compensation Plan, please contact the company at 8-NUSKIN (868-7546) or email us at 48hr_reply_phils@nuskin.com.