Jonathan & Kristine Chua
Jonathan & Kristine Chua
"The journey from then to now wasn't an easy one but well worth it. This achievement is a testimony of our COMMITTED DECISION to move past our fears and self-doubt and overcome all the obstacles that have come our way."
Jon attended grade school and high school at Xavier School in San Juan. He graduated from Ateneo de Manila University with a bachelor's degree in Management-Honors Program. After graduation in 1998, he was immediately hired by multinational Procter & Gamble where he was promoted to become one of its youngest senior managers in his 10-year tenure. Tin is a consistent honor student who graduated from the University of the Philippines with a bachelor's degree in Economics, Magna Cum Laude and college valedictorian in 2002. She joined Procter & Gamble after graduation and this is where she met Jon and the Nu Skin opportunity.
JON's STORY
Jon grew up in a middle-class family where his late father John ran several businesses at a time while his mother Kim taught Math in college. Growing up, he would see both of them strive hard to give the family the best education and comfortable life possible. His father would wake up early in the morning, come home late at night and still put in effort to tutor the kids, no matter how tired he was. Jon saw how hard his father sacrificed to make sure that they had enough money to send their kids to good schools even if he didn't have enough money for years to replace his old, beat-up car.
Seeing this growing up made Jon appreciate their sacrifices and selflessness for the family and early on developed a strong desire to give back to them when he grows up. So when P&G offered Jon a good-paying job, he immediately took it. As the years passed, his income and career prospered and was able to afford much of the material things for his family. He enjoyed the financial success and recognition that came but together with it came the cost of spending less and less time taking care of his family and having less and less control over his life.
"On my 5th year of working, the pattern had become apparent - earn more and more money but have less and less control of my time. I was getting richer, but not happier and definitely not healthier. I began looking for a transition plan and explored several businesses to find which would be viable enough to replace my income. While I was open-minded, never did I consider Network Marketing to be the solution."
So when Dennis and Angie Ong showed him the Nu Skin opportunity in late 2004, he was intrigued and decided to give it a shot. After all, it was only an P11,000 investment at that time and I had already invested more than P1Million in my other businesses. Initially, he participated to validate if it was really possible to become free with the Nu Skin business. And so he dabbled. After a few months, he was convinced and decided to put in more commitment to grow his Nu Skin business.
A few years later, the business was earning him a decent income but not yet enough to replace what he was earning from P&G. "Inside, I was no longer happy with my job and I was enjoying what I was doing with my Nu Skin business. In Nu Skin, I was a champion of dreams and ambition. In P&G, I had to manage my people's ambitions as promotions do not come often. In Nu Skin, we champion family values and building your own business. In my job, we worked for our boss' and shareholder interests."
"At one point, I felt my job distracted me from focusing my time and talents to the Nu Skin business. Working harder for my job was no longer consistent with my values and the future I wanted for myself, for my family." I knew if I wanted the Best Lifestyle for my family, I had to be BOLD enough to pursue what I wanted and make the BIG Decisions towards it.
It was not an easy decision to leave his growing career in P&G. At 31 years old, he was the youngest Senior Manager in P&G's Sales Department, winning Best-in-Class Recognition year after year and earning a hefty P200,000+ monthly income, plus a host of other executive benefits. With an offer to receive even more money with a regional Expat assignment in Singapore, it was quite tempting to stay.
At that time also, he and Tin, his wife and Nu Skin partner, were starting a family with their daughter, Janna, so their personal expenses had just doubled. This made Jon decide to leave a stable, growing career largely unpopular as many friends and family suggested that one should have more financial stability when you start a family.
"I knew, at that time that I was at an important crossroad in my life. Should I listen to my peers and friends who advised me to be pragmatic and stick with the stability and benefits of my P&G career and allow fear, self-doubt and compromise to be the basis of my decision? Or, should I listen to my inner voice whispering to me to believe in myself and pursue the life I truly wanted, a life of abundance and of freedom? Thankfully, after 10 years, it was brilliantly clear - there was no way I could be truly happy and devote my time and attention to my growing family given the stifling situation of being a glorified employee.
I knew I wanted something different, something much, much BIGGER. I was committed to having FREEDOM. "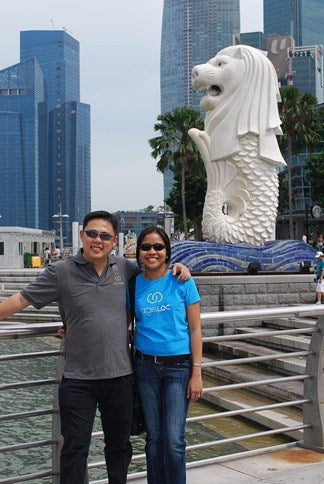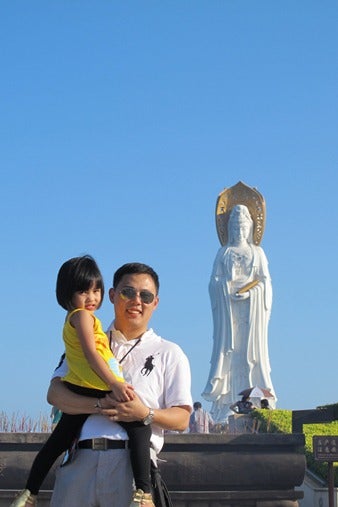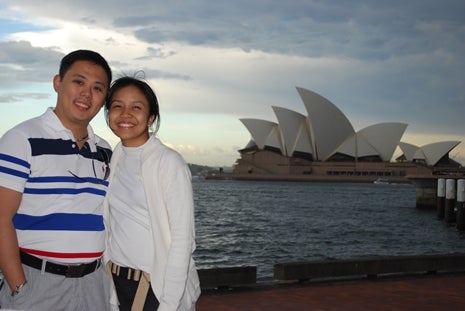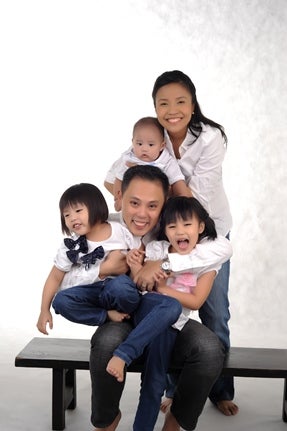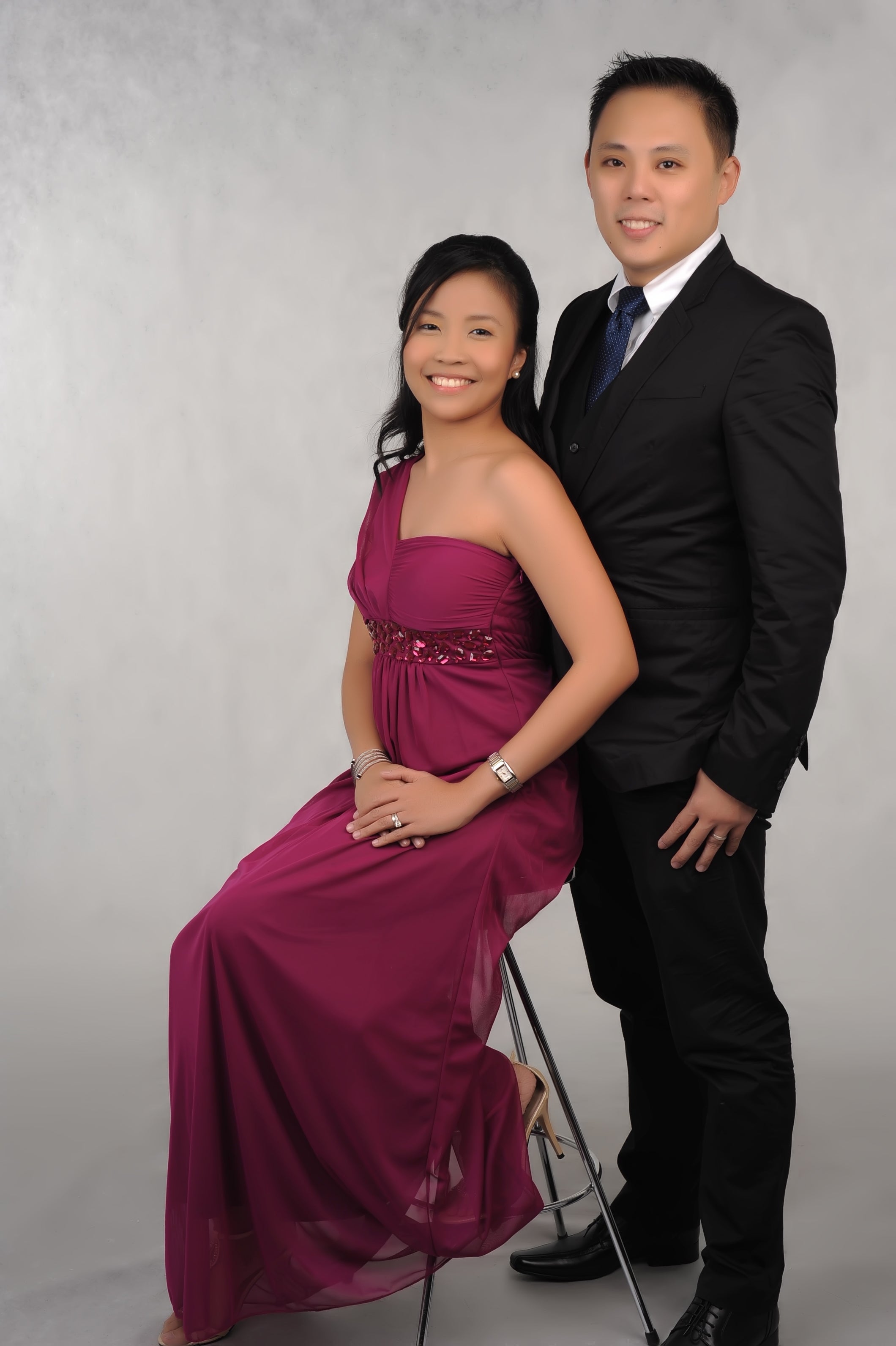 TIN's STORY
When Jon shared with Tin the Nu Skin business opportunity in 2004, she did not understand how the business plan Dennis Ong was sharing could be more lucrative than her job in P&G. She was just in her 2nd year with P&G, newly promoted to Unit Manager with a career that was progressing quite fast. But as Tin gained more exposure and experience in the corporate jungle, she realized that as an employee, you'll always be as good as your last performance and a big part of your career's future rests on the temperament of your manager. A job was not as secure as she thought it to be. It was then that she asked Jon if she can revisit the Nu Skin business opportunity, and only then did she truly understand alternative options available where you can earn the same money but have time and emotional freedom. Tin volunteered to sign-up and do the business part-time 2 years after she first saw it.
"My need for time and emotional freedom grew when we had Janna, and even doubled after 2 years when our second daughter, Kirsten came. I left home when my babies have just woken up and got home when they were already asleep. It was even worse on days I get home early and they'd want to play, but I'm cranky from the emails, deadlines, follow-ups, and messages that I'd continue to receive in the evening and were always urgent. So even though I slept beside them, they would ask for their "yaya" (nanny) when they woke up at night. It broke my heart. I would silently cry every time this happened.
I have been working hard to give them everything they want, and all this time all they wanted was their Mommy. I knew now that all the money in the world CANNOT buy the affection and love of my children, because for them, LOVE is spending TIME and giving them attention. Is my monthly income of almost P170,000 and its many benefits worth the heartache I experienced? I had to do something about my situation. I decided to commit to our Nu Skin business because it was the only vehicle that will reward our efforts with financial abundance AND the time and emotional freedom to experience love and happiness with our family. So last year, I left my job, became a full-time mom and Jon's supportive wife and business partner. And now at 30 years old, I am a dedicated mother of 3 beautiful babies and I get to work with my husband everyday to enrich and empower people to achieve the success and freedom they deserve."
LIVING THE LIFE WE WANT
Four years later after that crossroad, they have achieved the highly coveted Blue Diamond status. "The journey from then to now wasn't an easy one but well worth it. This achievement is a testimony of our COMMITTED DECISION to move past our fears and self-doubt and overcome all the obstacles that have come our way. It was a daily decision to stay the course so that eventually, we will be able to give the best life possible to our parents, to our kids, to ourselves, to God and to our community. We knew that if we committed long enough, we would live the life we want through Nu Skin."
---
*To qualify for any pin level you must meet all requirements of the Sales Compensation Plan, including retail sales. For a complete summary of the Sales Compensation Plan, please contact the company at 8-NUSKIN (868-7546) or email us at 48hr_reply_phils@nuskin.com.