Leadership Summit 2020
QT GOLD COAST
09-10 JANUARY 2020
Leadership Summit 2020.
Leadership Amplified
The networking, the business building, the product training, the fun - at the 2020 Leadership Summit you will experience it all, plus so much more. Leadership Summit 2020 is all about Leadership Amplified. At this two-day training event, you will gain the insights, knowledge and inspiration to be a great leader and keep the momentum going in your business. Make sure you qualify and make 2020 a great year full of inspiration, motivation and success.
---
We have a lot of exciting things planned for the 2020 Leadership Summit. From a beautiful location to inspirational guest speakers and fantastic training sessions, this is an event that you don't want to miss out on. The 2020 Leadership Summit is the place to be and is your chance to kick start the year and take your business to the next level.
---
Keith Abraham
Keith Abraham is a multi-award-winning speaker who specialises in goal setting and leadership. This year Keith will be running a 3-hour interactive training, that includes a complete workbook and action plan. This 3-hour session will focus on CLARIFYING what you want, CAPITALISING on opportunities, COACHING your team so they can reach their full potential and adapting to CHANGE, so you can take your business to the next level.
Sam Lees
Sam Lees is a sales, marketing and social media strategy specialist with over 14 years' experience. She specialises in teaching and empowering others to understand digital marketing and how it fits into their business. Sam will be focusing on the following areas during her presentation:
How Facebook works/the algorithm.

Tips to beat the algorithm and be seen by more people.

How to build a brand - The correct way to use a personal profile, business page and group and how all 3 will grow your business when used in unison.

How to connect and build meaningful relationships using social media as the vehicle.

Post/content tips as well as social media dos and dont's.
---
Training Sessions
At the Leadership Summit we have multiple sessions to help provide you with the tools and knowledge you need to continue to grow your business and make 2020 your best year yet. At these sessions you will hear from our top sales leaders as well as the Nu Skin Pacific Corporate team
Movie World Dinner
This is going to be an INCREDIBLE night with delicious food, great company and amazing costumes. Check out all the details below:

Movie World
Tuesday, 9th January
6:30pm – 10:00pm
Theme: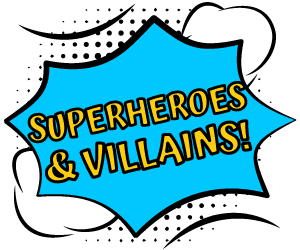 Young Entrepreneur of the Year
The Young Entrepreneur of the Year award recognises an individual who leads by example and works hard to achieve their dreams. They positively impact the lives of others and are inspired by new possibilities, exciting opportunities and rewarding challenges. The recipient of the Young Entrepreneur of the Year award 2020 will be announced at the Leadership Summit. We can't wait!!
---
In order to qualify for the Nu Skin Pacific Leadership Summit and join us at the QT Gold Coast in January 2020 you must:
---
Contact your Account Manager to help guide you towards qualifying for this fantastic achievement in your Roadmap to Success.
*Flights & Accommodation details will vary depending on the country of departure whereby Brand Affiliates will be travelling to and from. Please speak to your Account Manager for further information.
**Important Terms & Conditions apply. Click here to view.
---
To stay up to date with the latest Nu Skin Pacific business activities, incentives, upcoming events, corporate announcements and more make sure you are following our social media networks:
---