NU SKIN Volunteer Team Enjoying fun in Jordan Valley Park (October 29, 2014)
NU SKIN Volunteer Team
Enjoying fun in Jordan Valley Park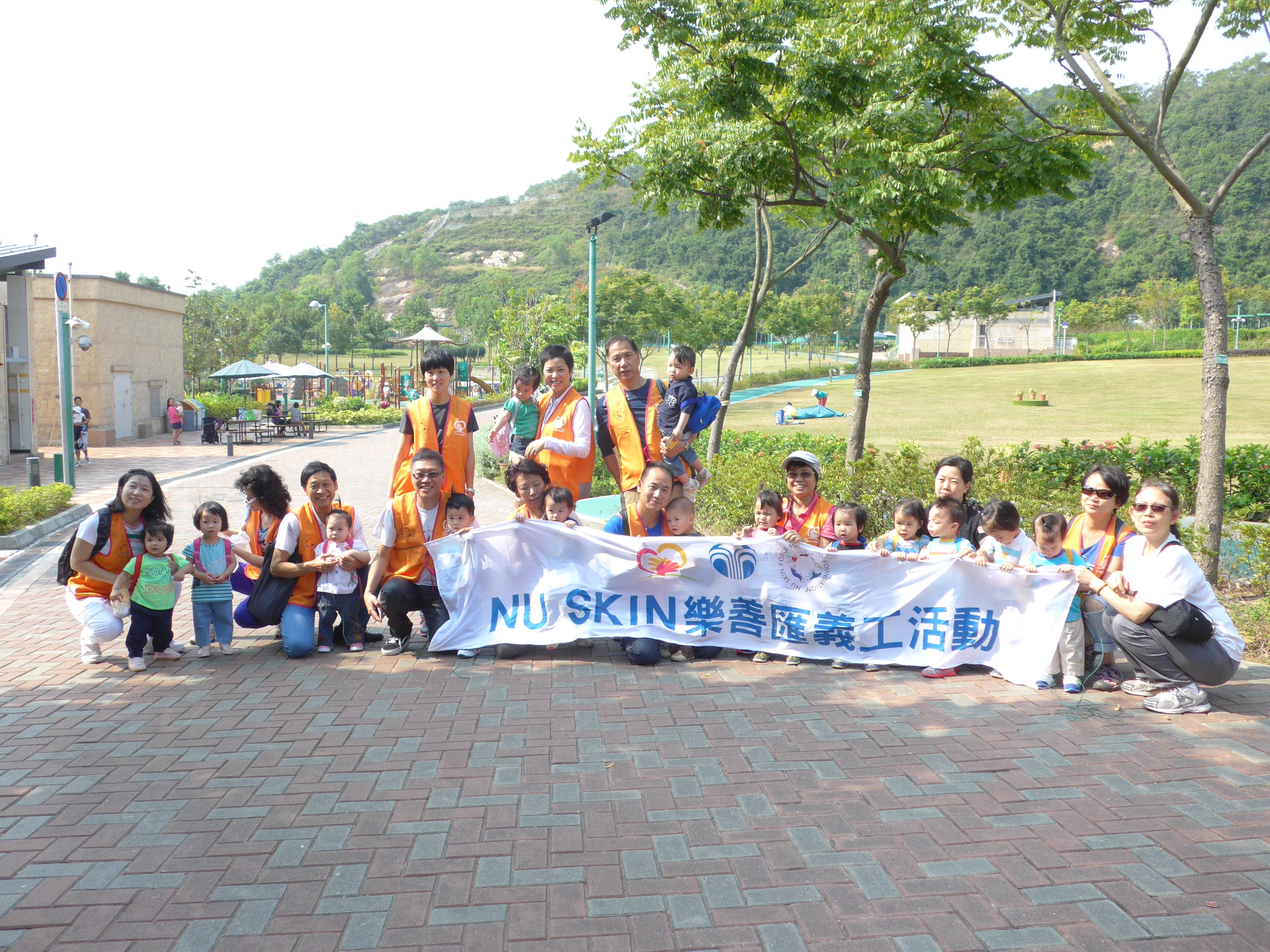 On 22 October, 2014, anti-aging expert NU SKIN Volunteer Team with 10 volunteers brought 16 kids from the Hong Kong Society for the Protection of Children , to visit the Jordan Valley Park. The weather is nice for outing. Kids were energetic and kept running and playing around in the park. After the visit in Jordan Valley Park, volunteers and kids had a yummy and grateful lunch together.
The NU SKIN volunteers who attended the activity are as below (listed not in sequence): Jason Wong, Thomas Woo, Cyan Ng, Patty Ng, Angel Ou, Joyce Kwok, Valient Leung, Mak Kai Fan, Fung Siu Fun and Lam Siu Jing.
"There is a rare outing chance for the kids. It is meaningful to let them know more about the society. Wish our government could spend more resources on those non-government organizations." Jason said.
"Being Force for Good, participate in the volunteer activity to help the social in need. Beside brought kids to the park, for me, it is a good chance for me to learn new stuff in the activity." Thomas said.
"Thanks NU SKIN's arrangement! It is a rare outing opportunity for the kids who are only in 2 to 3 years old. It is meaningful for me to take part in it." Cyan said.
"Nice!" Patty said.
"The kids are pure, energetic, and in good manner. They always say thank you while giving them candies and perform well when having lunch. They are well educated by the Society for the Protection of Children. They always bring us smiles." Angel said.
"They recalled my memory of playing with my child. I wish we can share love with the kids." Joyce said.

"It was a meaningful activity to me and recalled my memory of staying with my child. Thanks NU SKIN for giving me such a great chance!" Valient said.

"Hong Kong Society for the Protection of Children's staffs spent lot efforts, time, and their kindness in the activity. Thanks and appreciate for their arrangement." Mak Kai Fan said.
"We met the cute kids in the activity and felt happy to take part in it." Fung Siu Fun said.

"Kids are adorable. Hope I could have more chance to participate this kind of activity. Playing with them makes me feel relax." Lam Siu Jing said.