Nu Skin Awarded "better World Company" Logo (August 24, 2018)
Nu Skin Awarded "better World Company" Logo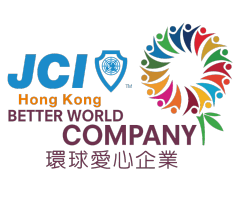 Nu Skin awarded "Better World Company" logo in "WE UNITE for a BETTER WORLD" Partnership Programme 2018, which was organized by Junior Chamber International Hong Kong. The award recognized our long term efforts in fostering sustainable development through various charity projects.

The award presentation ceremony was held at the Hong Kong Convention and Exhibition Centre on Friday, August 10th, 2018. Mr. Caspar Tsui, JP, Under Secretary for Labour and Welfare of the HKSAR was invited to be the guest of honour. Judging of the award is based on 17 Global Sustainable Development Goals of United Nations, including no poverty, zero hunger, reduce inequality.

Let's unite for a better world!