NU NEWS
NU SKIN Training
Force for Good
Compliance &
Legal Section
News
Notice from
Nu Skin Enterprises Hong Kong, LLC
NU SKIN Enterprises has not entered into any spokesperson agreement and/or engaged any person as spokesperson in Hong Kong, nor has NU SKIN authorized any organization and/or individual to do the same in Hong Kong. To avoid breaking the laws, please do not promote in the name of another person, overstate products efficacy or mislead consumers. We strongly encourage our business partners to be self-disciplined, uphold integrity and jointly safeguard the brand image of NU SKIN.
Media Coverage (Coming Soon)
e-Book
Video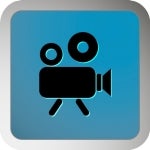 Welcome
The belows provide you all the information you need for your business development!