My Store

Exclusive to Nu Skin, the NEW My Store Personal Offer App helps you quickly build your business and drive sales by letting you create personal product offers for some of Nu Skin's best-selling products. In just seconds, you can create and send customers and prospects customised product offers, complete with a personal, private message from you.
How does it work? Simply follow the steps below to find out.
---
1. CREATE YOUR PERSONAL OFFER
Download the app and login to get started. Choose from a list of favourite Nu Skin products and then add a quick custom message, perfectly personalised for your customer or prospect.
2. SEND OFFER LINK VIA SMS, SOCIAL, OR EMAIL
Choose a contact, then click Send to deliver your message, complete with a simple, personalised link to take advantage of your offer anytime, anywhere through email, text, or social networks.
3. ENJOY A SPEEDY MOBILE CHECKOUT
Last, but not least, when your customer clicks on the link, they'll breeze through an easy-to-use, mobile-friendly checkout that takes just seconds to complete. Simple, Fast, and Personal!
NEXT STEPS TO HELP YOU GET STARTED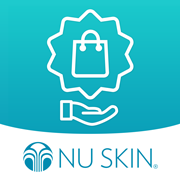 The My Store Personal Offer App includes a pre-selected list of products proven to be great social and first-use products. Together with a personalised offer and invitation from you, your customers will discover a new way to try, buy, and be delighted with Nu Skin and their friendship with you.
Install App




Download and install the app from the Apple Store or Android Marketplace




Choose Products




Choose from a list of favourite Nu Skin products




Specify Product Quantities




My Store Personal Offer can include multiple products in any quantity




Add a personal message




Customise the offer by adding a personal message




Send offer and track progress


Refer back to the App to track status of personal offers

---