Up Close and Glowing Skin | The Source
Up Close and Glowing Skin
November 24, 2017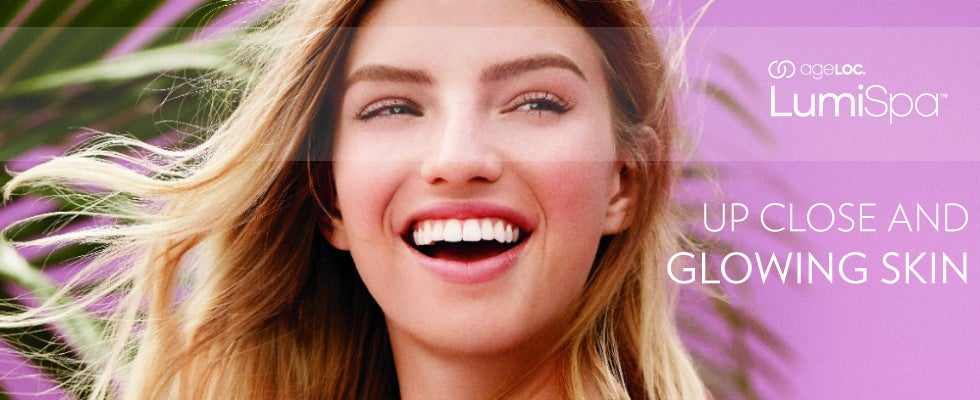 How nice would it be to not spend 20 minutes editing your Instagram shots to make your skin appear luminous? We all do it – adding an extra filter here or there, getting the angle juuuuuust right, and making sure the lighting is perfect.
But what if you could have up close and glowing skin from just a simple 2-minute treatment? That's the beauty with Nu Skin's latest skin care technology; ageLOC LumiSpa is all about the photo finish, no filters needed.
Cleansing devices come in many shapes and sizes, but ageLOC LumiSpa is different. The device and treatment is clinically backed by scientific research to have seven key skin benefits after repeated use, including visible skin renewal, smoothness, radiance, a more refreshed look, purified skin, minimised appearance of pores, and increased appearance of skin volume and density.
The gentle oscillating treatment heads go beyond cleansing to deliver skin renewal treatment through its patent-pending counter-rotating design. Combine this with the anti-ageing benefits of Nu Skin's ageLOC formulas, and LumiSpa just became the selfie-addicts' dream device.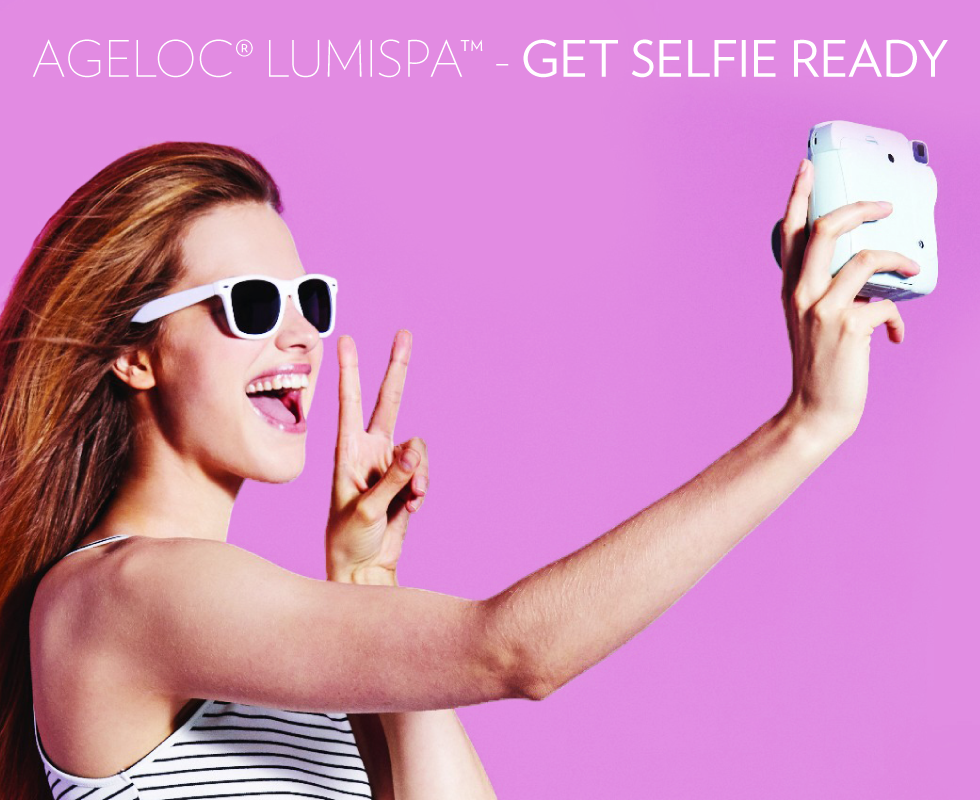 SO HOW DOES IT WORK?
LumiSpa gently—yet deeply—cleanses away dirt, oil, makeup, and toxins through its counter-rotating, pore-tightening action. It leaves skin smoother looking and purer, while reducing the appearance of pores. And the stimulating, massaging LumiSpa experience will leave you looking forward to your next treatment. Experience brighter, softer, smoother skin and an energising facial massage - simply spend two minutes twice a day to enjoy healthier, youthful looking skin in as little as two weeks.
Plus, in Nu Skin's customisable fashion, you will have the chance to choose between two treatment heads (GENTLE and FIRM) and four treatment cleansers designed for different skin types to completely personalise your LumiSpa experience. The treatments heads have gentle, non-abrasive silicone surfaces containing antimicrobial silver and are more hygienic than brushes commonly used with other devices. Their sophisticated design helps to maximise product efficacy while making skin more receptive to subsequent products applied to the skin.
After years of research, our scientists determined the most effective design that not only cleanses your skin, but treats your skin. They discovered that 30 seconds on each of the four sections of your face is all you need to effectively cleanse away dirt and makeup, with LumiSpa's patent-pending oscillating technology.
Using LumiSpa, you only need to gently glide the device over your face to deeply cleanse and treat. A fantastic feature of the device includes an automatic shut-off if users are pressing too hard on their skin. Oftentimes we think that the harder we press on our skin, the more treatment it receives. This is actually false! Pressing down on your skin too hard can cause even more damage to your skin cells, which reverses the skin benefits originally desired.
So say hello to a device that was intelligently designed to give you the most effective cleansing experience, and say goodbye to inefficient cleansers, leftover makeup and uncomfortable cleansing brushes. ageLOC LumiSpa is here to give your skin care routine a makeover.
Whether your primary concern is the anti-ageing benefits and deep cleansing, or you care more about the beautiful photo finish a LumiSpa treatment leaves for your next profile picture, this revolutionary product is sure to reveal up close and glowing skin.
ageLOC LumiSpa - coming to Nu Skin Pacific this January.