Dewy sun-kissed look | The Source
Dewy sun-kissed look
October 10, 2017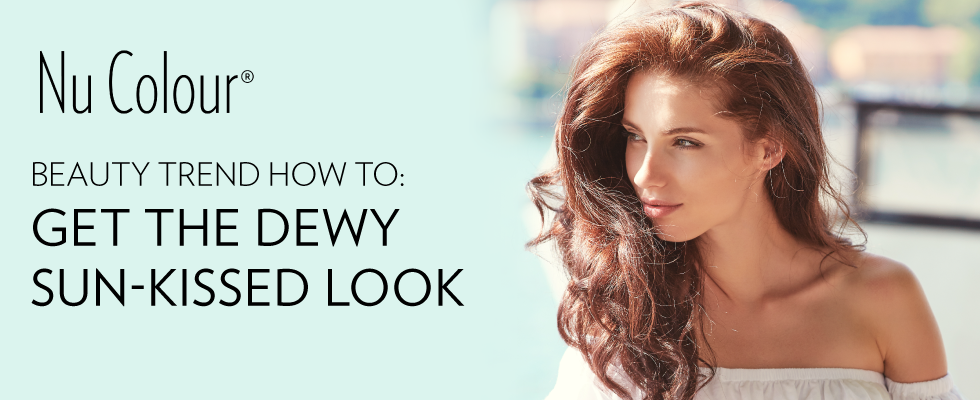 BEAUTY TREND HOW TO: GET THE DEWY SUN-KISSED LOOK
Skin that appears sun-kissed and dewy fresh is one of the season's hottest trends. Discover how to get the look using Nu Colour's range of flawless makeup.
This look is all about:
• Dewy skin highlighted concentrating on forehead, down the nose, and right about the cupid's bow and cheek.

• A hint of concealer - to cover up imperfections or blemishes.

• A solid shimmer of blush to eliminate the need for contour powder - creating a natural soft highlight on the cheekbone.

• Peachy, neutral lips for a touch of colour.

• And a spritz of mist when you are on the go to refresh the face.
SUMMER SKIN.
Perfect makeup begins with a perfect skin canvas. Discover the skin care benefits of Nu Skin® Nutricentials® to naturally enhance the healthy appearance of your skin. Nutricentials Combination to Oily Skin or Normal to Dry Skin Packages makes your summer skin care effortless. Nutricentials Pure Cleansing Gel for Combination to Oily Skin or Creamy Cleansing Lotion for Normal to Dry Skin will be your first step to beautiful, soft summer skin.
GLOWY, DEWY FAST FINISH.
This look focuses on the face to create a glowy, dewy finish. For a glowy dewy skin moisturise before applying foundation. Moisture Restore Day Protective Lotion with Sunscreen will enhance the skin's appearance and protect from the harsh elements of a summer sun.
Apply a sheer finish of Advanced Moisturizing Tinted Moisturizer with Suncreeen for a lightweght coverage - find your shade match in Fair; Sand; Honey or Beige.
For those that prefer a cream concealer, Nu Colour Skin Beneficial Concealer will allow weightless buildable coverage. A touch of LightShine Blush Duo in Nude Tan for neutral contours completes your natural healthy glow.
EYES SO NATURAL.
A blended touch of Desired Effects Eye Shadow in French Vanilla and Sandy Gold for a sheer shimmer on the eyes, with the hint of natural eye definition using Smooth Pencil Eyeliner Coffee Bean. Add a dash of Defining Effects Mascara for a finishing touch.
NEUTRAL LIPS.
Tint your lips with LightShine Liptint Coral Sunshine to moisturise and shine with a hint of colour. You'll create an instantly irresistible pout.
BEAUTY TIP:
Spritz your face during the day. Packed with natural moisturising ingredients Nu Skin NaPCA Moisture Mist has an oil-free formula and helps your skin to maintain a constant moisture level. Ideal for face, body and hair.
To view our full Spring Summer Trends, click here.