Sheer, Fresh and Natural | The Source
Sheer, Fresh and Natural
October 10, 2017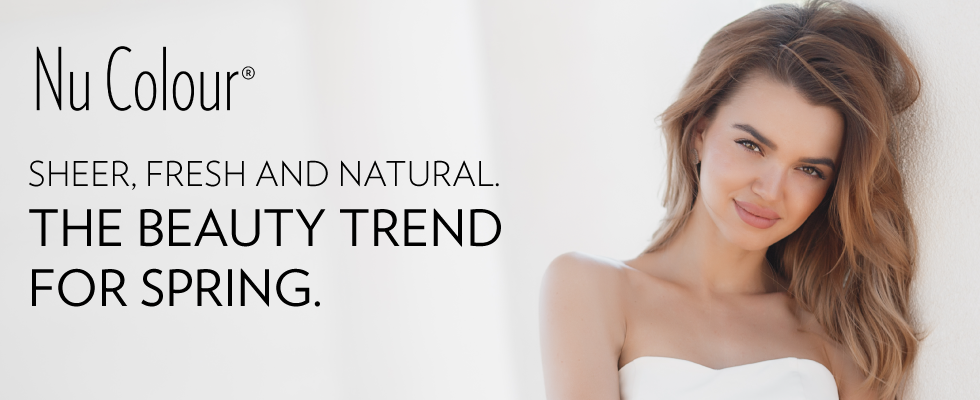 Refreshing, clean and natural. The "just sheer" look is about showing off your natural beauty and beautiful skin.
This look is all about:
· A sheer face with contours perfectly blended.
· Eyelashes never clumped together thanks to massive amounts of mascara.
· Soft shades of peach, pink and raspberry to soften lips and let the face shine through.
PREPPING YOUR SKIN.
The first step to any beauty look is prepping your skin for the day. For a perfect face canvas cleanse with Nu Colour Calming Cleansing Water, cleansing your skin with a Hungarian water solution full of beneficial ingredients such as orange extract, bergamot, lavender and rosemary. The perfect on-the-go morning skin care.
NO POWDER? NO PROBLEM.
This sheer look strays from the powdery, matted trends of last season. Instead, let your skin shine through with a moiturising tint. Advanced Tinted Moisturizer with Sunscreen - so sheer, so natural, so beautiful for a flawless finish. Find your shade match in Fair; Sand; Honey or Beige.
WHAT FLAWS?
Conceal with confidence. LightStay Stick Concealer's long-lasting formula hides dark circles and uneven skin tone and blemishes. The most flattering way to apply concealer is to draw a triangle with the base under the eye and the point toward your cheek – then blend. This shape not only conceals dark circles, but it also instantly creates a contoured illusion for a glowing and flawless finish.
NO CLUMPING, NO SMUDGING.
Eyes are not this season's focus so keep eyeshadow to a minimum with Custom Colour Desired Effects Eye Shadow Diamond Dust, highlighted with just a touch of Tangerine Dream. These velvety-soft shadows blend smoothly to accentuate and enhance your eyes.
Lengthen and define your lashes against a sheer face canvas with Defining Effects Mascara. This lash-boosting mascara conditions and protects, plus features a unique brush designed to extend and separate lashes without clumping or smudging.
SHEER LIP FINISH.
Give your lips a wash of colour. LightShine Sheer Lipstick Mandarine Coral will let your lips shine through. Or for a natural effect coat your lips with Contouring Lip Gloss in Crystal Clear.

This is more than a season look - it is a forever beauty trend.
To view our 2017 Spring Colour Trends Guide, click here.