Persistence and Happiness Go Hand in Hand on the Path to Success
Persistence and Happiness Go Hand in Hand on the Path to Success
July 02, 2015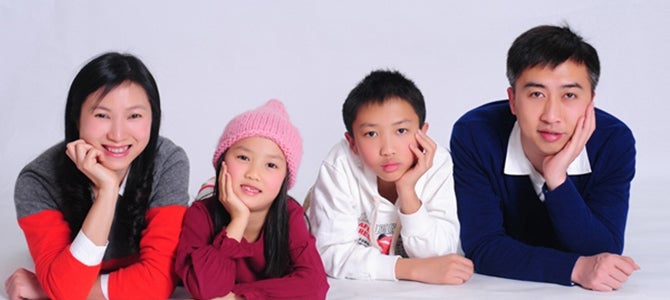 Getting closer to their dream and making it real drove Mo Yi Hai and Lai Min Ning to reconsider their careers. They wanted to have freedom in all aspects of their lives so they could enjoy each day to its fullest, especially after the birth of their child.
Mo Yi Hai had always believed he was destined for big things. He wanted to find a way to prove himself and give his family time freedom as well as many other lifestyle rewards—something he believed a traditional job might not offer. "I am not a man who is always satisfied with the current situation," he says, so when his mother shared Nu Skin with him and Lai Min Ning, they were moved. They were also encouraged by the individuals they met who were successful Nu Skin sales leaders. These people seemed to share a positive quality that made the couple wonder what it was about Nu Skin that attracted such dynamic people.
Once Mo Yi Hai and Lai Min Ning became sales representatives themselves, they learned how magnetic Nu Skin's culture is to people thanks to its kindness toward its sales force and its faith in their abilities. They soon developed a sense of pride to be part of Nu Skin and to have the chance to create the kind of lifestyle they wanted. And as they worked for customers and with other sales people, Mo Yi Hai became determined to be a warm and supportive person.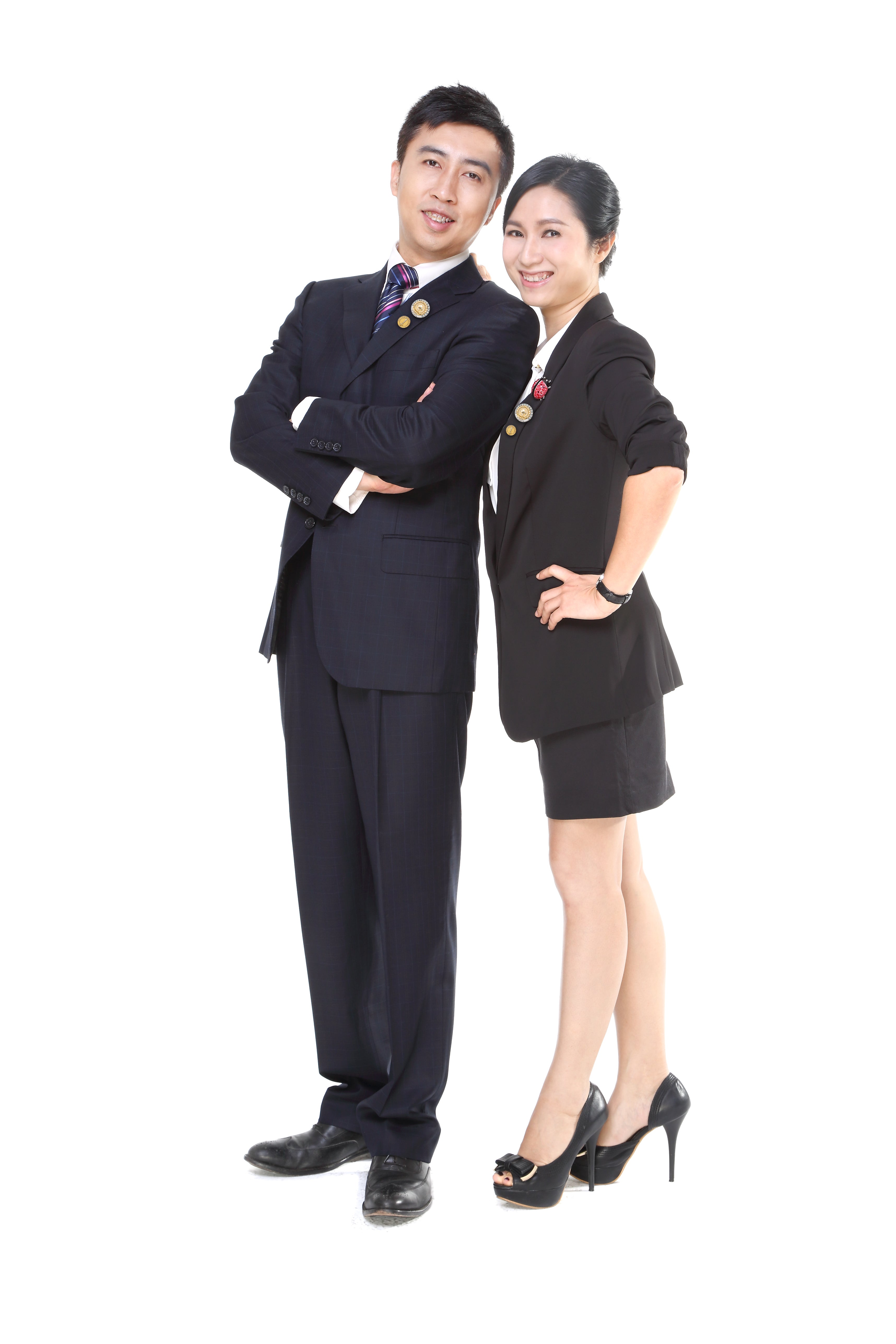 Take Action by Seizing Opportunities and Fully Engaging in the Process
Direct selling was new to Mo Yi Hai and Lai Min Ning when they joined Nu Skin. It was only after getting involved in the company that they learned how it helps people build not only their own time freedom and rewards, but encourages them to help many others do the same. They feel lucky to have been given the opportunity to join Nu Skin and learn how to be leaders. They believe the company fosters outstanding talent in people along with a desire to change others' lives. "It's rare in other industries to find that helping others means helping yourself," says Mo Yi Hai.
Taking action was the key to the couple's success when they got started as they seized opportunities and fully engaged in the process of training their sales people and building a customer base. In fact, they continue to take the lead in helping other new leaders and selling products by holding various activities that foster an environment of communication and an exchange of ideas. "You can keep abreast of the market if you master the latest information, are familiar with the professional knowledge available to you, and update your skills," says Mo Yi Hai.
A determined, positive mindset is also critical. Mo Yi Hai believes completely in his own ability to be successful, and never thinks of giving up—no matter what difficulties he and Lai Min Ning face. Even when they went a long time experiencing difficulties, they kept their hopes alive and continued to learn. "All problems are temporary," says Mo Yi Hai. The couple believes rejection is one of the biggest challenges new sales representatives face, and if they take time to learn from others, understand that rejection happens to everyone, and continue to work hard to maintain their customers and help other new sales people, in time they can be successful. Once these individuals become sales leaders themselves and start enjoying the rewards of their efforts, they may find that people are more willing to work with them, Mo Yi Hai believes. He feels challenges are simply the forerunner of success, and it is important to enjoy each stage of the process—whether favorable or unfavorable. It is only by giving up that you encounter loss.
Happy Factors Help Others Persevere and Reach their Goals
Goal setting is a critical element of success, the couple feels. They encourage other sales people to attend Nu Skin Academy and to create plans for creating and becoming stars so they will understand how to set and achieve their goals. As for those they help advance, Mo Yi Hai says he emphasizes to them the importance of continuing to help more individuals to be leaders and to help them maintain qualification status. He also tells them they must stay active and set a good example so they will continue to be actively engaged. In addition, they have learned that people have different understandings of the steps necessary to take at different levels, which requires providing them with the specific guidance they need at each stage of their development. By providing too much information or instruction at the wrong time, Mo Yi Hai feels, you risk overwhelming people working to advance.
Adding to this concept, Mo Yi Hai feels that before they reach the next level of achievement, people must learn from those who have already attained success. "You need to learn what they did to get to where they are," he says. He also believes that before people become sales managers, they should focus more on product knowledge, communication skills, and how to help other sales people. After that, they should concentrate on their individual mindset, strategy, and vision. In addition, he strongly advises following the company's philosophy, especially the five key success drivers and how they help people understand the core values of the company. And as people experience improved competence, they must take on more responsibility. "Many of our sales people joined the company due to their trust in us. We have the responsibility to lead them and help them realize their dreams. This is the greatest achievement we can experience," he adds.
As the couple continues to help new leaders, they emphasize that persistence is "absolutely related to happiness." In other words, Mo Yi Hai explains, you must add "happy factors" to improve your sales peoples' willingness to persevere. To keep happiness in their lives as well as in the lives of everyone connected to them, Lai Min Ning and Mo Yi Hai encourage playing and traveling together and having parties for fun and education; they want to foster a joyful environment that keeps everyone united and working toward a common goal.
With several years of experience and success behind them, Mo Yi Hai and Lai Min Ning feel they now understand why Nu Skin is attractive to talented, ambitious people. It instills in them a continuous passion to help others and to keep taking action—even after reaching a rewarding lifestyle. It is because the company was founded on a force for good culture and a never-ending vision to improve lives that stays with people long after they have become successful. "It is difficult to describe the feeling. You may find out by your experience!" says Mo Yi Hai. ■